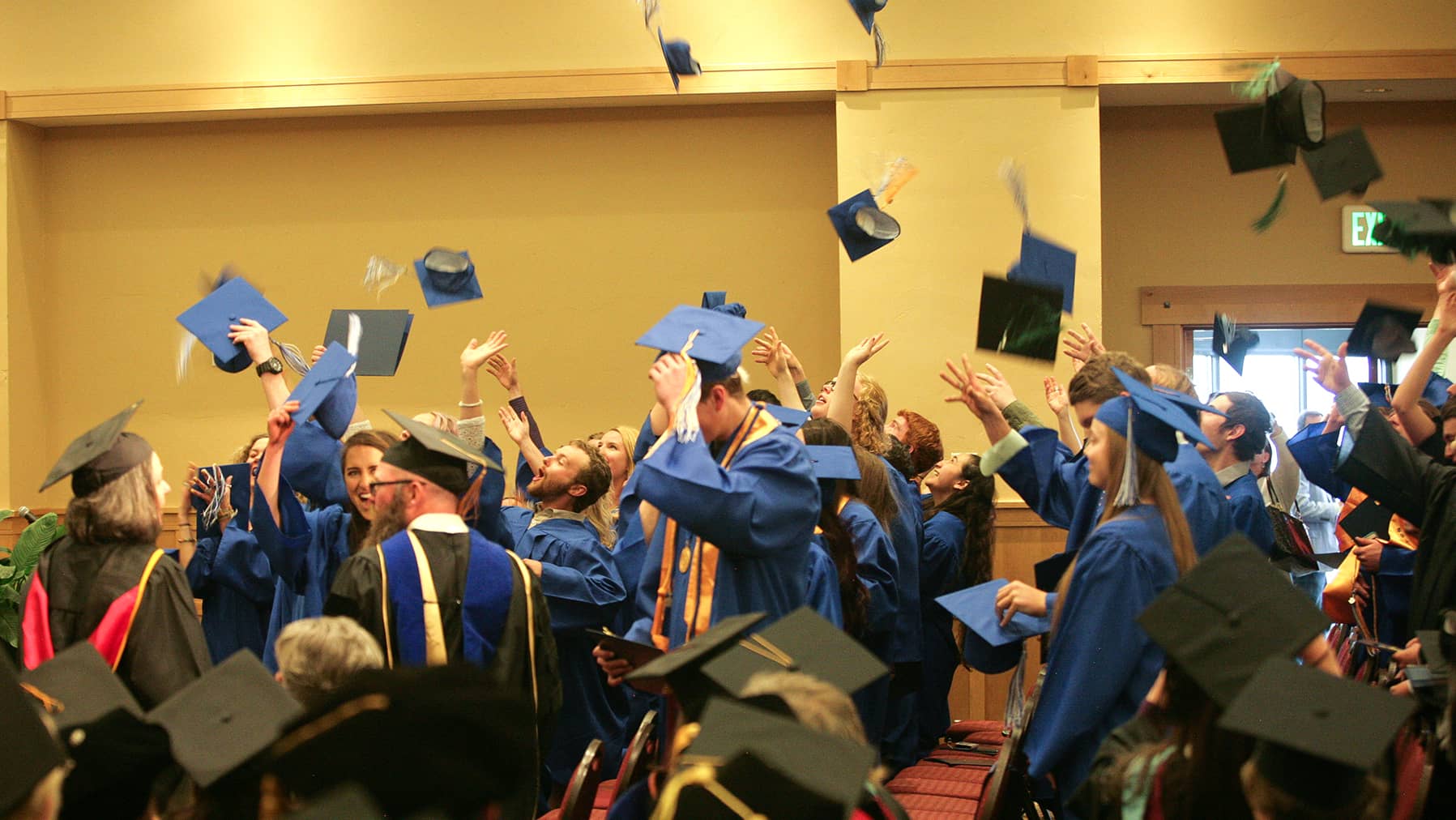 It will be a return to traditional commencement ceremonies, such as here at the Steamboat Grand in 2019, when Colorado Mountain College celebrates graduation throughout its 11 campuses on May 6 and 7. Photo by David Watson
Colorado Mountain College in Steamboat is celebrating graduation and the Class of 2022. First, there is a nurse pinning ceremony at 3 p.m. on campus on Friday.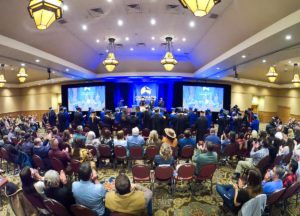 Then the graduation ceremony for all students is at 10:30 a.m. Saturday morning, May 7, at the Steamboat Grand.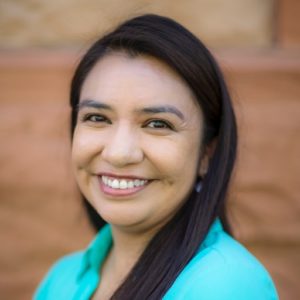 The keynote speaker is Kathryn Redhorse, who is the Executive Director of the Colorado Commission of Indian Affairs. The ceremony is open to the public. Over 140 students are graduating from the CMC campus in Steamboat.