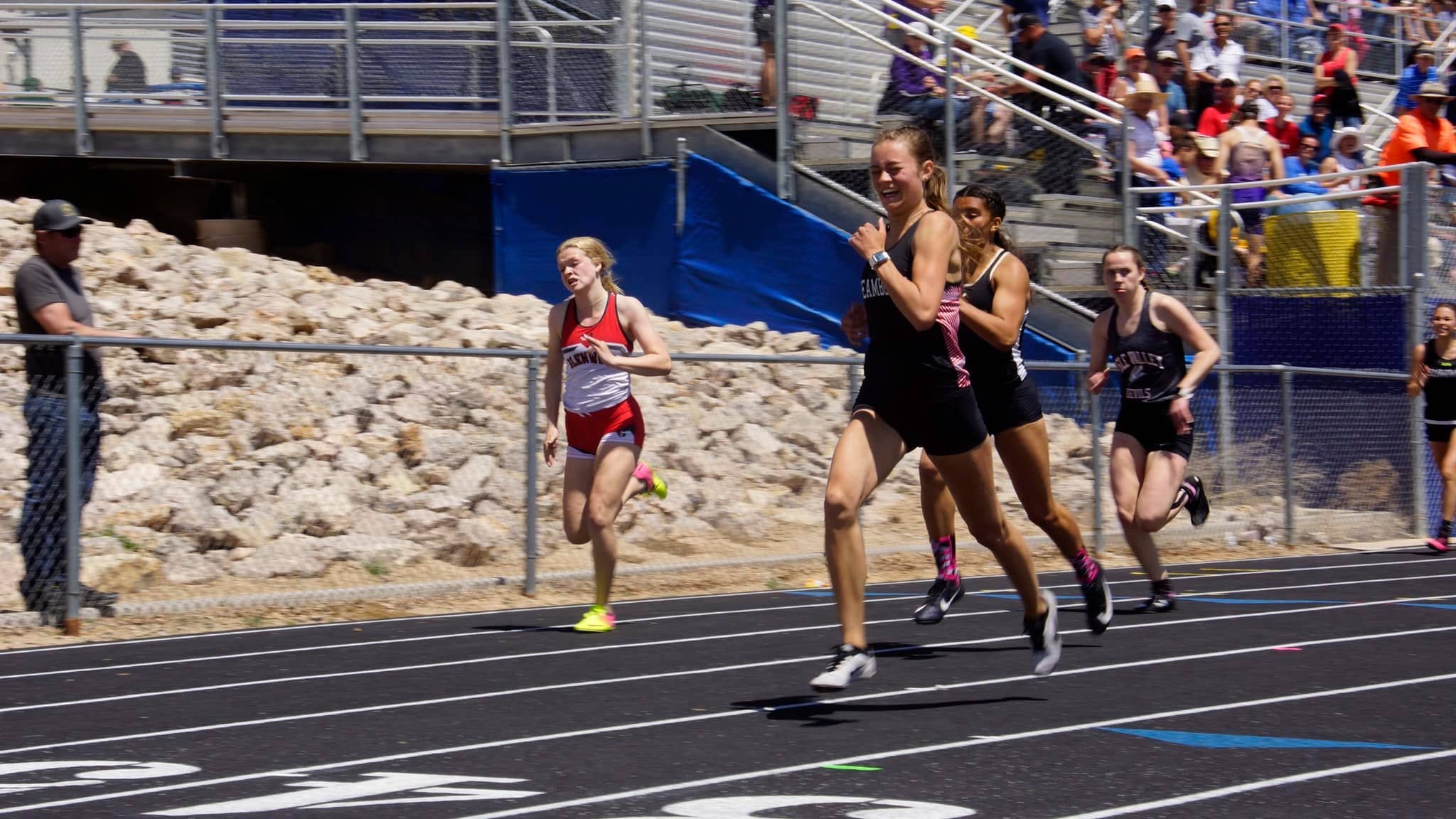 All photos courtesy Mollie Rusher.
Steamboat Springs High School Track competed last weekend in the 4A Western Slope League Championships.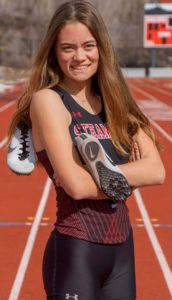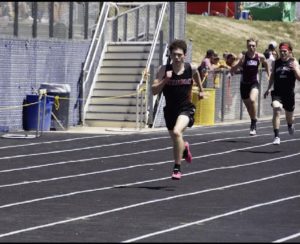 A few new conference champions are Connor Prost in the 400-meter dash and Kelsey Hamilton in the 200-meter dash. The 4×400-meter relay boys team took first (Bowden Tumminello, Casey Wolf, Olin Webster, Connor Prost) as did the Spring Medley Relay for the girls (Margaux Shea, Evan Quinn, Kelsey Hamilton, Elise Colby).
The Sailor track athletes are competing in two meets this weekend. One is at West Grand and the second is at St. Vrain which is an invitational for the state-ranked athletes. then the CHSAA State Track meet is at Jeffco Stadium in Lakewood, May 19-21.
Results from the 4A Western Slope League Championships
110H hurdles – Nik Keyek 2nd place
300m hurdles – Nik Keyek 2nd place
100m Dash – Connor Prost 3rd place
200m Dash – Connor Prost 3rd place, Chance Kibler Fulk 8th place
400m Dash – Connor Prost 1st place(conference champ), Casey Wolf 3rd place, Olin Webster 5th place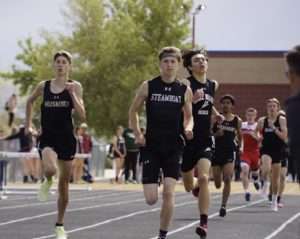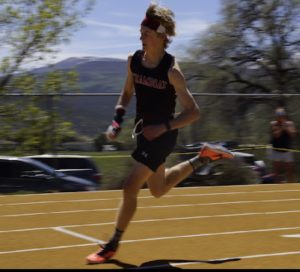 800m Dash – Bowden Tumminello 2nd place, Olin Webster 6th place
4x200m relay – 3rd place (Layton Morrison, Luke Olson, Tommy Hagney, Chance Kibler Fulk)
4x100m relay 3rd place (Layton Morrison, Luke Olson, Roman Elvidge, Chance Kibler Fulk)
4x400m relay 1st place (Bowden Tumminello, Casey Wolf, Olin Webster, Connor Prost) conference champions
HJ – Tommy Hagney 3rd place, Brandon Kolb 5th
Triple Jump – Brandon Kolb 3rd place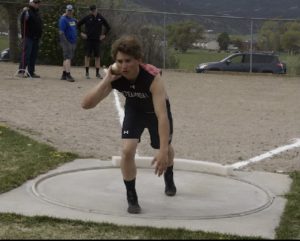 Discus – Layton Morrison 3rd place, Sean Davenport 8th
Shot – Layton Morrison 4th place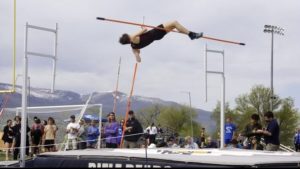 Michael Lake in the pole vault. Courtesy Molly Rusher.Pole Vault – Michael Lake 4th, Jace Rabesa 6th
Ladies: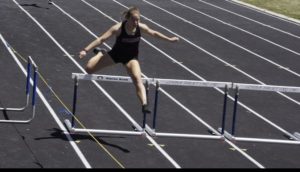 100 hurdles – Elise Colby 2nd
100m Dash – Märta Joseffson 8th
200m Dash – 1st Kelsey Hamilton (conference champion)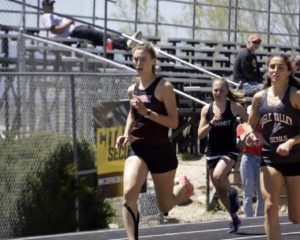 400m Dash – 4th Kelsey Hamilton, Margaux Shea 5th, Kenna Harrison 8th
1600m – Autumn Oslowski 6th
3200m – Autumn Oslowski 6th
4x100m relay – Jordan Ward, Anna Stevens, Evan Quinn, Märta Joseffson 5th place
4x200m relay – Elise Colby, Margaux Shea, Evan Quinn, Kelsey Hamilton 3rd
Sprint Medley Relay – (Margaux Shea, Evan Quinn, Kelsey Hamilton, Elise Colby) 1st conference champions
4x400m relay – Lillian Hammer, Autum Oslowski, Liz Lipscomb, Alex Hanna 5th
4x800m relay – Morgan Yeiser, Alex Hanna, Novella Light, Lillian Hammer 4th
Pole Vault – Aspen Bennett-Manke 5th
Discus – Tayla Kemry 8th