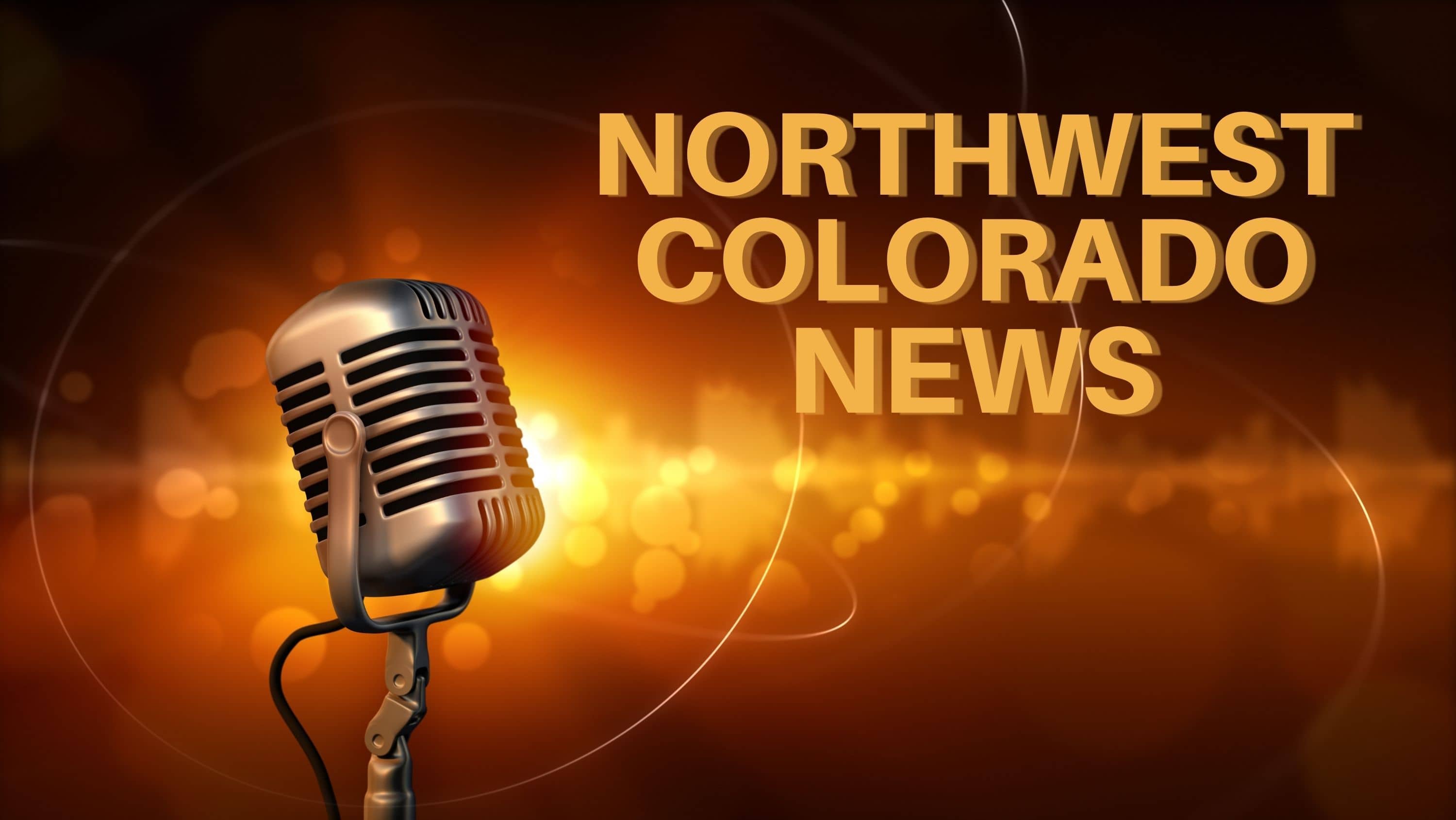 By Shannon Lukens.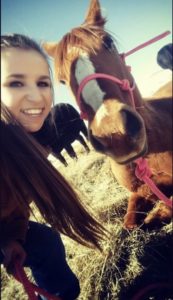 Courtesy photo
 A woman who grew up in Steamboat Springs died early Thursday morning in a fatal auto-pedestrian accident in Parker. 25-year-old Lacey Lewis was a 2015 graduate of Steamboat Springs High School. A Parker Police Department spokesperson says they have a suspect in custody and that the investigation is ongoing.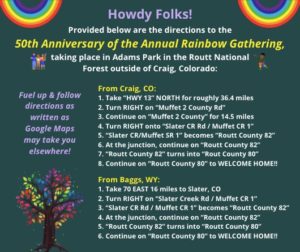 Plans continue for the Rainbow Family Gathering which is headed to North Routt County, with the main week July 1-7. Directions on the Rainbow Gathering Facebook page are sending the Rainbow People to Craig, and then north, before heading east back into Routt County.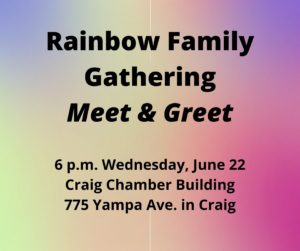 The Rainbow Family Gathering is hosting an informational session where they will answer questions next week. It is at 6 p.m. Wednesday, June 22 in the Craig Chamber building, which is at 775 Yampa Ave. in Craig. The public is invited.
Right now, the US Forest Service is working on a traffic plan with maps on where the site is and how people are getting there. Hilary Markin is the Public Information Officer with the US Forest Service.
That traffic plan and any other updates will be on a US Forest Service website created just for the event, to provide updates to the public.
US Forest Service Website for the Rainbow Gathering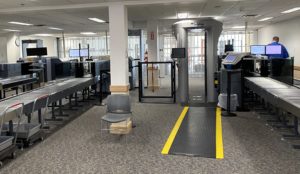 Plan on a little bit of extra time if you're flying out of Yampa Valley Regional Airport in Hayden. Construction is going on in the TSA security checkpoint for the next three weeks. Three new X-ray scanners are being installed and the security area is being reconfigured.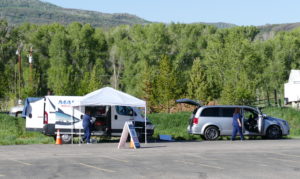 Mako Medical will soon be moving on. This is the community COVID testing site that has been serving Northwest Colorado since last year. Testing is from 8 a.m. to 5 p.m. Thursdays through Sundays. Next weekend will be the last weekend.
All information about COVID-19 Testing in Routt County is available on the Public Health pages of the Routt County website. The following providers are listed as testing sites, and will continue to be available after June 30. Your healthcare provider is also a great resource for testing options.
UC Health Urgent Care: Sign up online or call (970) 871-9770 for more information
Walgreens: Sign up online
Steamboat Medical Group: Call (970) 879-0203 for more information
South Routt Medical Center: Call (970) 736-8118 for more information
Northwest Colorado Health: Call (970) 879-1632 for more information
Yampa Valley Medical Associates: Call (970) 879-3327 for more information
Pediatrics of Steamboat Springs: Call (970) 871-1900 for more information
Steamboat Springs Family Medicine: Call (970) 871-1323 for more nformation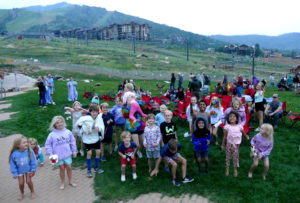 Coca Cola's Movies on the Mountain is back this summer, brought to you by Steamboat Resort and Steamboat Radio. The movies will be up on the lawn at Torian Plum Plaza again this year. The first movie is the Parent Trap on July 2. It's free for the whole family every Saturday night through Sept. 3.
July 2 – The Parent Trap (8:50 p.m.)
July 9 – Despicable Me (8:50 p.m.)
July 16 – Wreck it Ralph (8:45 p.m.)
July 23 – Space Jam (8:40 p.m.)
July 30 – The Mighty Ducks (8:35 p.m.)
August 6 – Encanto (8:25 p.m.)
August 13 – Trolls (8:15 p.m.)
August 20 – Luca (8:05 p.m.)
August 27 – The Little Rascals (7:55 p.m.)
4 – Free Willy (7:35 p.m.)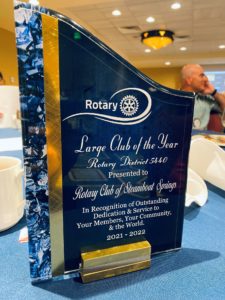 Congratulations to the Rotary Club of Steamboat Springs for being named the Large Club of the Year among 53 clubs in the district.
In events this weekend…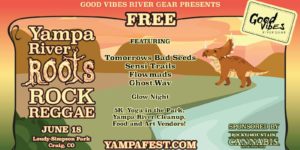 1st annual Yampa River Roots Rock Reggae is in Loudy-Simpson Park in Craig Saturday. Start the day with a 5K and Yoga in the Park. Then help out with the Yampa River Cleanup.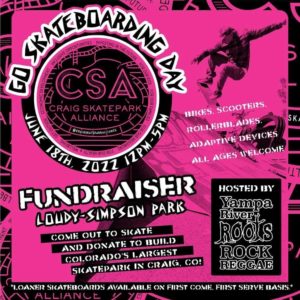 The Craig Skateboard Alliance will be there from noon to 5 p.m. for Go Skateboarding Day at Loudy Simpson Park. The group is trying to raise $60,000 for a skatepark in Craig. Donations can be taken to Yampa Valley Bank. The event is hosted by Yampa River Roots Rock Reggae Festival and Good Vibes River Gear.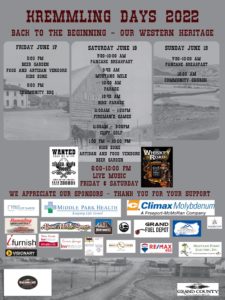 Kremmling Days starts tonight. The theme of the annual celebration this year is "Back to the Beginning – Our Western Heritage." There are activities all weekend in Kremmling. The fun starts in the Kremmling Town Square Friday afternoon. Saturday morning is the Mustang Mile and parade with Firefighter games and a whole lot more. Sunday is a pancake breakfast at the Community Church. Find out more at KremmlingChamber.com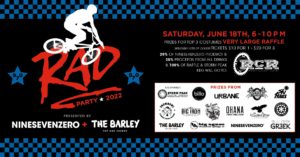 Routt County Riders is hosting a RAD Party 2022 Fundraiser from 6-10 p.m. Saturday night at the Barley. There are prizes for costumes and lots of good auction items.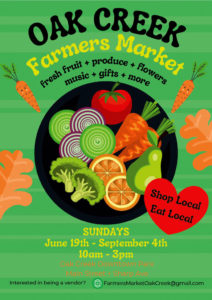 The Oak Creek Farmers Market starts this Sunday. It's from 10 a.m. to 3 p.m. at Downtown Park in Oak Creek.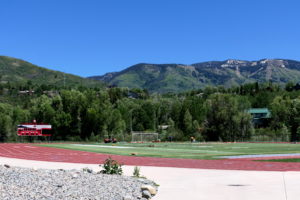 Gardner Field at Steamboat Springs High School is closed to the public until Monday. Some warranty work is being done on the turf and they are putting in new striping. When the field opens back up on Monday, it will still be closed to organized user groups this summer. That's because parking is limited due to the construction at the high school.

And finally… Zipper Merge. Use both lanes until the merge point.
For the KRAI Time, Temp, and Weather Hotline, call 970-824-1918.