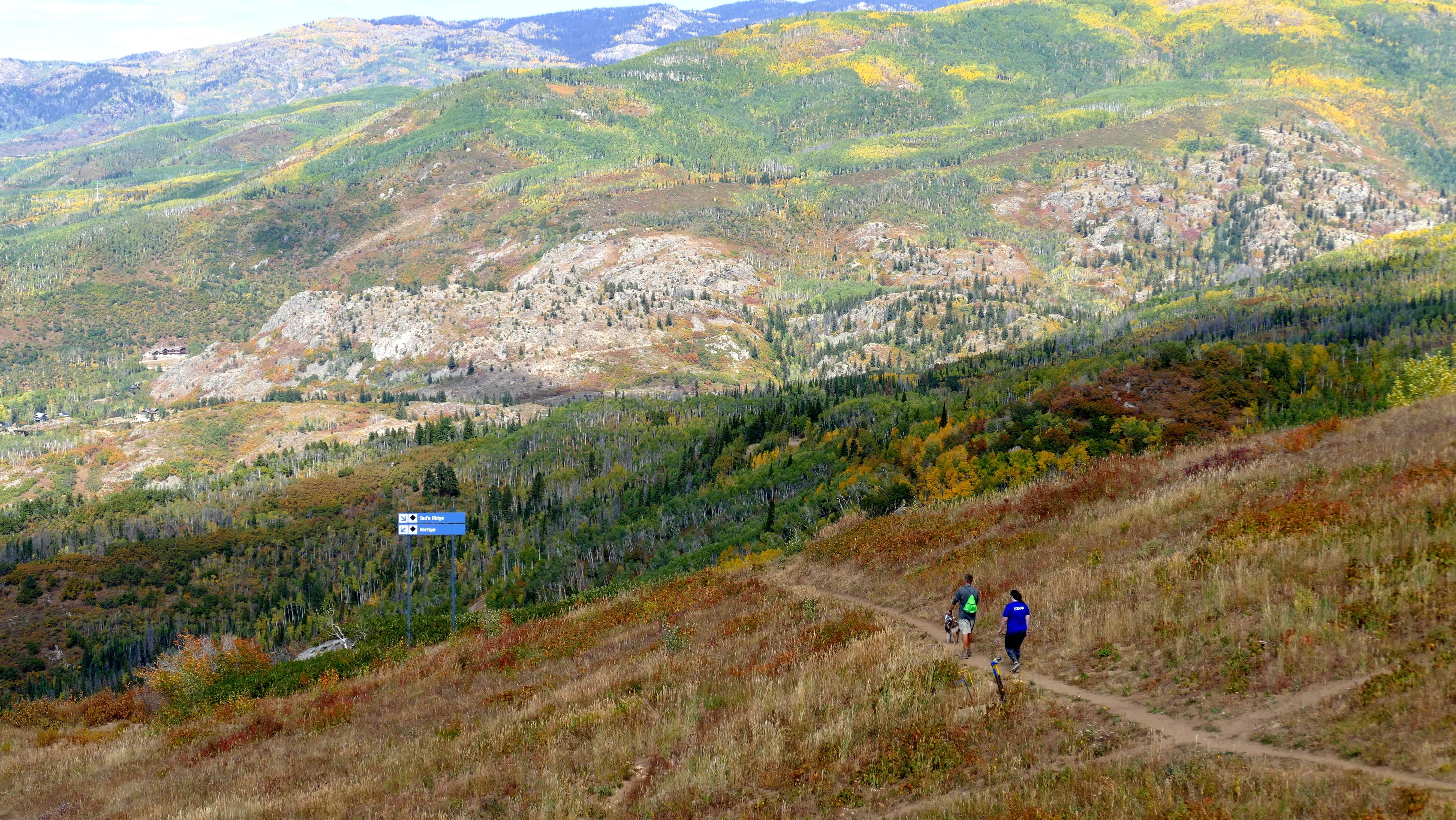 Steamboat Resort opens for summer operations on Thursday, June 30, and will continue through Labor Day on Sept. 5. This includes rides on the gondola, hiking tours, Land Up activities, Sunset Happy Hour, Coca-Cola Movies on the Mountain, and dining at Routtie's Barbeque and the Oasis Sundeck. The Burgess Creek Beach will be open for play but the creek won't be flowing until late July while work is being done on it.
Here is a press release from Steamboat Resort with all of the details for summer activities.
STEAMBOAT SPRINGS, CO – June 17, 2022– Steamboat Resort will open for summer operations on June 30, continuing through Labor Day, Sept. 5. Summer operations will include Scenic Gondola Rides, hiking tours, Land Up activities, Sunset Happy Hour, Coca Cola Movies on the Mountain and dining at Routtie's Barbeque and Oasis Sundeck.
Full Steam Ahead
Construction continues both on-mountain and in the base area as the resort moves forward with Phase II of Full Steam Ahead. On-mountain construction includes the installation of the lower leg of the Wild Blue Gondola from the base of the resort to the mid station at Greenhorn Ranch, relocation of the lower Christie Peak Express terminal and continued grading of Greenhorn Ranch. Work in Steamboat Square this summer includes construction of The Range Food and Drink Hall, Skeeter's Ice Rink, the Mountain Stage and Creekside Level services Christie Peak Express lift will not operate this summer. Home – Full Steam Ahead (steamboat.com)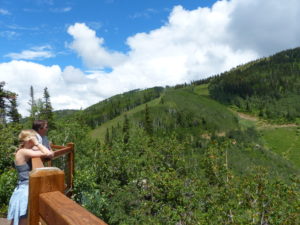 Scenic Gondola Rides, Hiking & On Mountain Tours
The Steamboat Gondola will be open for scenic rides and hiking trail access Thursday through Monday from 10 a.m. to 4 p.m. Gondola Scenic Rides are $35 for adults, $25 for youth, and free for children under four. A Scenic Gondola Summer pass will be available for $199 and includes access to Sunset Happy Hour. Guided Gourmet Hiking tours will be offered Fridays and Saturdays starting July 1 through September 4 and include lunch at the Oasis Sundeck. Tours are $54 for IKON pass holders and $69 for non Ikon pass holders ages 10 and older. Spots can be reserved in advanced by calling (800) 922-2722 or purchased on site by 9 a.m.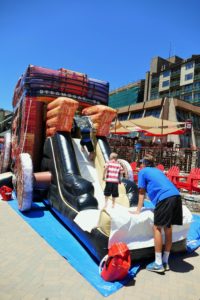 Base Area Activities
Land Up activities including the ropes course, bungee trampoline and bounce house, will be available at the Torian Coca-Cola Beach, adjacent to Routtie's, will be available Thursday through Monday 10 a.m. to 6 p.m. Land up Activities are available with a multi-ride day pass for $49 or a single activity pass for $10. Passes and tickets can be purchased in the Torian Ski and Sport location in Torian Plaza and in the Sheraton Ski & Sport location across from Christie Peak Express. Tickets will also be available for purchase in advance at www.steamboat.com and on Steamboat app. There will be contactless pick-up kiosks located around the base area for convenient pick up of pre-purchased products.  Burgess Creek is expected to be flowing by late July and the beach will be open for play during the time the creek is being worked on.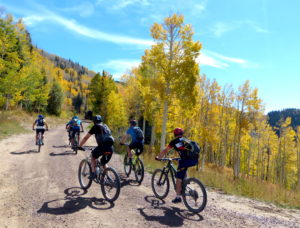 Mountain Biking
Cross country and multi-use trails will be accessible but may have periodic closures due to construction impacts and trail conditions. Open trails and conditions will be updated on www.steamboat.com and on the Steamboat App. Steamboat Sports Bike Shop will have bike gear and cross country and e-bike rentals for use in town and on multi-use trails. The Steamboat Sports Bike Shop will operate Monday through Thursday from 9:45 a.m. to 4 p.m. During Sunset Happy Hours, the Steamboat Sports Bike Shop is open till 8 p.m.  The Steamboat Bike Park will not operate this summer due to construction on Wild Blue Gondola and relocation of the lower terminal of Christie Peak Express lift. The closure includes all Bike Park trails.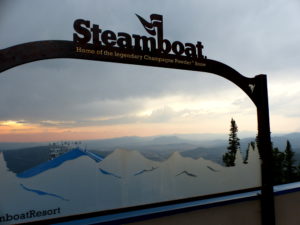 Events
Sunset Happy Hours return this summer  from 5-8 p.m. every Thursday and Sunday starting June 30 through Sept. 4. Sunset Happy Hour pricing is $25 for non-pass holders and free for 22/23 Ikon pass holders. Tickets will be sold onsite via credit card only; no pre-purchase Sunset Happy Hour tickets will be available. Guests are encouraged to park in the Meadows parking lot and take the Steamboat Shuttle to Steamboat Square. Shuttles will run until 9 p.m. on Thursdays and Sunday.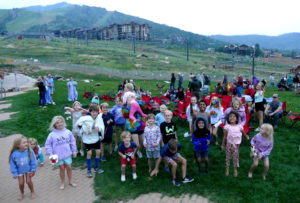 Movies on the Mountain will be most Saturdays starting July 2 through Aug. 27 on the Torian Plum Lawn. Movies are free and begin at sunset.
July 2 – The Parent Trap
July 9 – Despicable Me
July 16 – Wreck it Ralph
July 23 – Space Jam
July 30 – The Mighty Ducks
August 6 – Encanto
August 13 – Trolls
August 20 – Luca
August 27 – The Little Rascals.
Dining
On Mountain dining will be available at The Oasis Sun Deck Thursday through Monday from 10 a.m. through 2:30 p.m. for indoor and outdoor seating at Thunderhead Lodge. In the base area, Routtie's Barbecue will be open Thursday through Monday from 11 a.m. to 6 p.m. At the Steamboat Grand Hotel the Cabin will be open daily 7 a.m. to 10 p.m., the Grand Market will be open daily from 7 a.m. to 7 p.m. and the Poolside Bistro will be open daily 7 a.m. to 11 p.m. Haymaker Grill is open 8 a.m. to 8 p.m. daily.
Parking and Resort Access
The Meadows Parking Lot will offer free parking and access to the base area via shuttle on days when the Steamboat Gondola is open. The upper and lower Knoll parking lots will be closed for construction staging this summer. Paid Parking will be available in the Gondola Square Parking structure and Steamboat Grand structure. Pedestrian access in the base area will be impacted due to Full Steam Ahead construction; fencing will surround Steamboat Square, including the base area near Christie Peak Express and Wild Blue Gondola, with pedestrian paths alongside the fencing. Pedestrians can walk from the Gondola Transit Center to the Main Entrance, down the escalator to a pathway along Timber & Torch for access to both the Steamboat Gondola and Torian Coca-Cola Beach area. For interactive maps, step-by-step directions and more, download the Steamboat App.
As construction continues throughout the summer season, trails and activities may be impacted. For the most up-to-date information regarding closures and construction impacts visit www.Steamboat.com/FullSteamAhead.