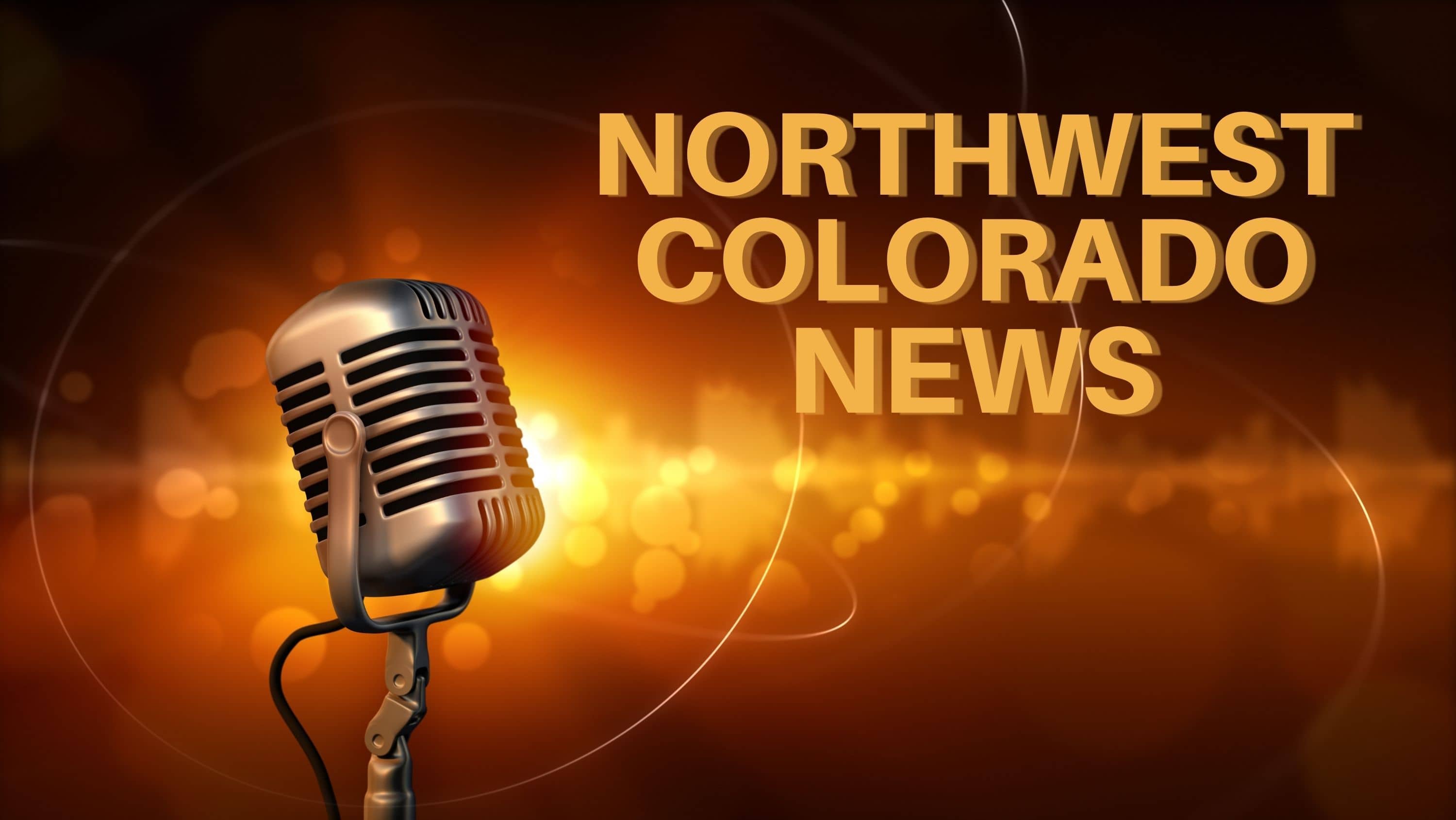 By Shannon Lukens.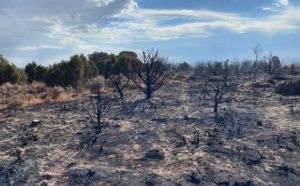 The Serviceberry Fire in north Moffat County was at 90% contained Monday night. It burned about 20 acres. The Craig Hotshots were there to help with the fire.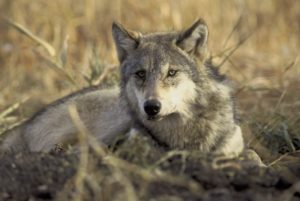 The U.S. Fish and Wildlife Service is doing an Environmental Impact Statement on the reintroduction of wolves. The statewide voter-led initiative passed last November to be implemented by the end of next year. The study will consider the environmental and socioeconomic impacts of wolf reintroduction. Four meetings are scheduled. One is at Moffat County High School in Craig. It's from 6-8 p.m. on Thursday, Aug. 4.
Traffic holds continue on I-70 in Glenwood Canyon today for rock mitigation work. Traffic won't be re-routed but will be stopped for about 30 minutes at a time. Fencing will also be repaired in the canyon.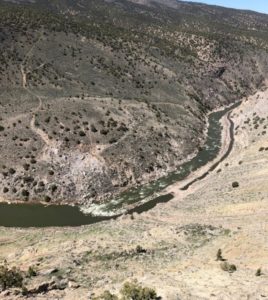 The Maybell Diversion Project is receiving federal funding. The Maybell Diversion will be reconstructed and the headgate in the lower Yampa River will be modernized. It will help with flow problems, support the recovery of four threatened and endangered fish, and improve recreational boat passage while meeting agricultural irrigation needs.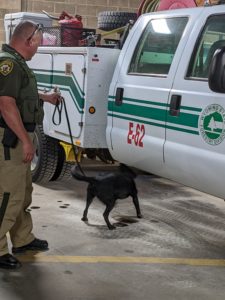 Wyoming Highway Patrol has trained their first Narcotic Detection K-9 to sniff out Fentanyl. The K-9 was trained to find a "trace odor" of Fentanyl which kept the dog and the handler safe during training.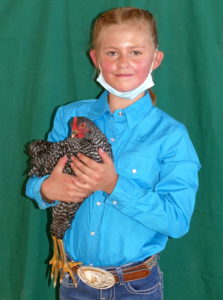 File photo
Live poultry will not be part of the Routt County Fair next month. It's because of the risk of Highly Pathogenic Avian Influenza, or HPAI. Those showing poultry will be able to sell their animals at the Livestock Sale on August 20, using a picture of the animals.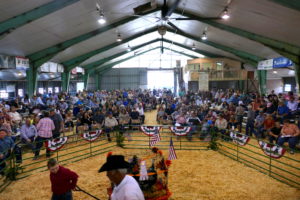 The Moffat County Fair WILL have the 4-H, FFA and Open Poultry shows but birds have to be pre-tested for HPAI. Test kits will be able to be picked up at the Moffat County Extension office in early August. The extension office has those details. Birds without a test will not be allowed on the Moffat County Fairgrounds. Please contact the Moffat County Extension Office at 970-824-9180 with questions.
Colorado Parks and Wildlife is hosting the second Annual Blast & Twang event. It's from 9-1 p.m. Saturday, July 30, at the Elks Trap Range in Rangely. It's free for families and folks who want to learn outdoor skills including shotgun shooting, archery, and .22 shooting.
https://www.register-ed.com/events/view/184715  For questions, contact CPW's Meeker office at (970) 878-6090.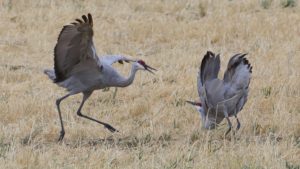 Registration is open for the 11th annual Yampa Valley Crane Festival. It's Sept. 1-4 in Craig, Hayden, and Steamboat Springs. Some events are free but others require registration. Find out more at ColoradoCranes.org
Here's more: The festival presents favorite crane, bird, and nature activities including guided crane viewing and bird walks, a demonstration with live raptors, bird art exhibits, workshops, documentary films, and expert speakers. The 2022 keynote speaker is U.S. Fish & Wildlife Service Rocky Mountain Sandhill Crane Expert, Dr. Dan Collins. Other featured speakers include Dr. Liz Smith, International Crane Foundation Whooping Crane expert; Al Batt Bird Watcher's Digest columnist, radio host, author, and humorist; and Chris Wood, Cornell Lab of Ornithology Bird Director. Crane experts Sandra Noll & Erv Nichols lead guided crane viewings and present a "Cranes 101" talk. Ted Floyd, editor of Birding magazine (with assistance from Hannah and Andrew Floyd) leads guided bird walks and offers a special presentation during the community picnic. Some events are free and open to the public, some require registration. View the complete schedule and register at www.coloradocranes.org. Send questions to info@coloradocranes.org.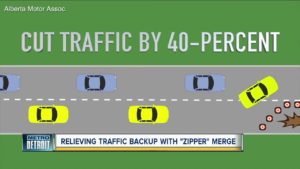 And finally… Zipper Merge in the construction zone along Hwy 40 in Steamboat. Use both lanes until the merge point.
For the KRAI Time, Temp, and Weather Hotline, call 970-824-1918.