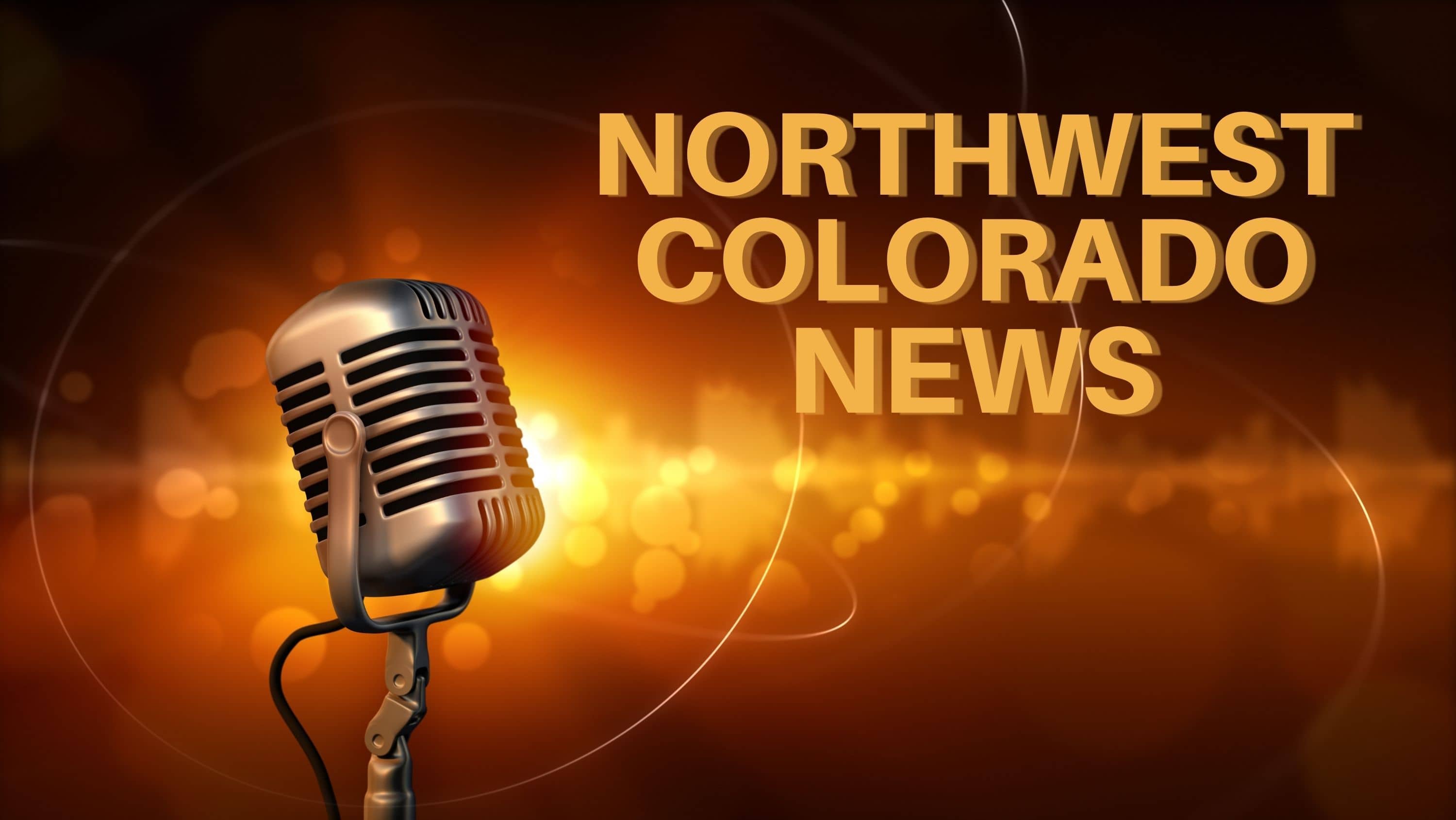 By Shannon Lukens.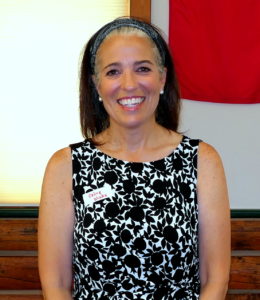 Dr. Celine Wicks has been chosen as the new superintendent of the Steamboat Springs School District. Dr. Wicks has been the principal at Strawberry Park Elementary since 2019. She has been serving as interim superintendent since Dr. Brad Meeks retired at the end of June.
The Moffat County Board of County Commissioners meets Tuesday morning. Agenda items include an election discussion along with reports from Planning & Zoning, Finance, and Jeff Comstock with the Natural Resources Department. Moffat County Government YouTube Channel Link 
Routt County Commissioners are also meeting tomorrow morning. Agenda items include reports from Human Resources and County Manager Jay Harrington. Plus the Board of Equalization will hear recommendations for a Hearing Referee.  Agenda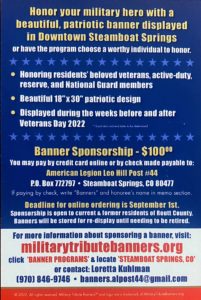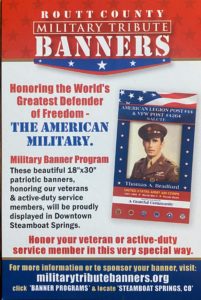 The American Legion is starting a new campaign to honor local veterans in Routt County. Post 44 is hoping to have 84 patriotic banners displayed on light posts along Lincoln Avenue during the weeks before and after Veterans Day. Each banner is $100 for any veterans, or active military, National Guard members, and deceased service members from Routt County. The deadline for reserving a banner for your military hero is Sept. 1. Information is available by sending a request to  banners.alpost44@gmail.com or calling Loretta Kuhlman at (970)846-9746.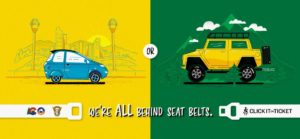 The Click It or Ticket Enforcement campaign with Colorado State Patrol, CDOT, and local law enforcement agencies starts today. So far this year, over 300 unbuckled people have been killed on Colorado roads. Please, buckle up.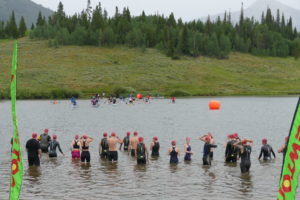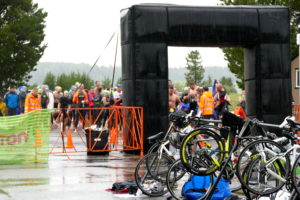 Racers were ready to start the swim but lightning was spotted and they got out of the water.
The Steamboat Lake Triathlon was Sunday with 350 hearty participants signed up to compete. But the triathlon was complicated with heavy rain just before the start up in North Routt County. Then, lightning was spotted. Here's Race Director Lance Panigutti.
The cold and rain was a bit too much for a few of the competitors who did head for home earlier. Panigutti is hoping for warmer dryer weather this coming weekend for the Steamboat Gravel Triathlon.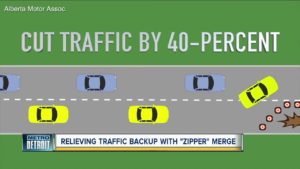 And finally… Zipper Merge in the construction zone along Hwy 40 in Steamboat. Use both lanes until the merge point.
For the KRAI Time, Temp, and Weather Hotline, call 970-824-1918.