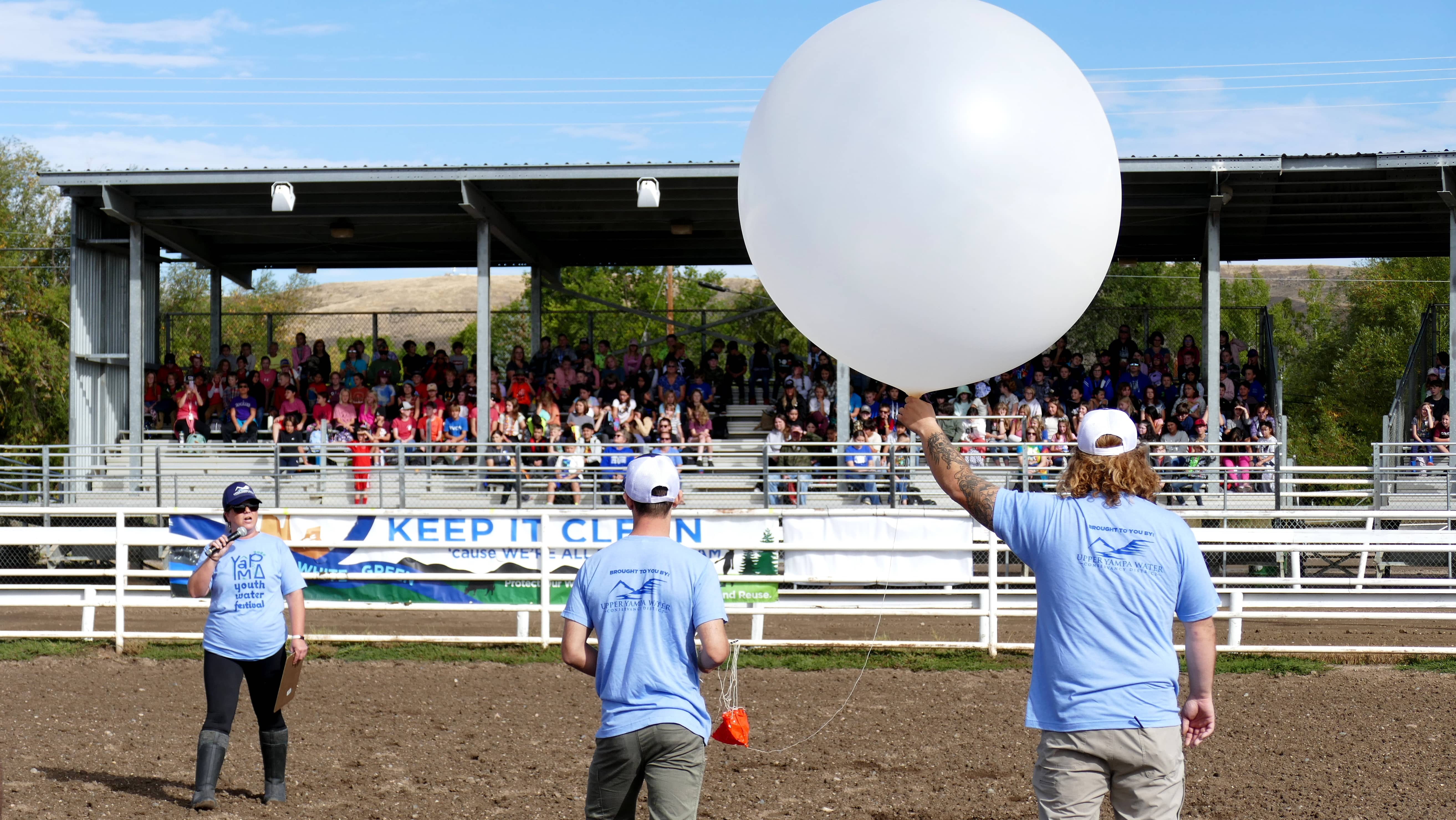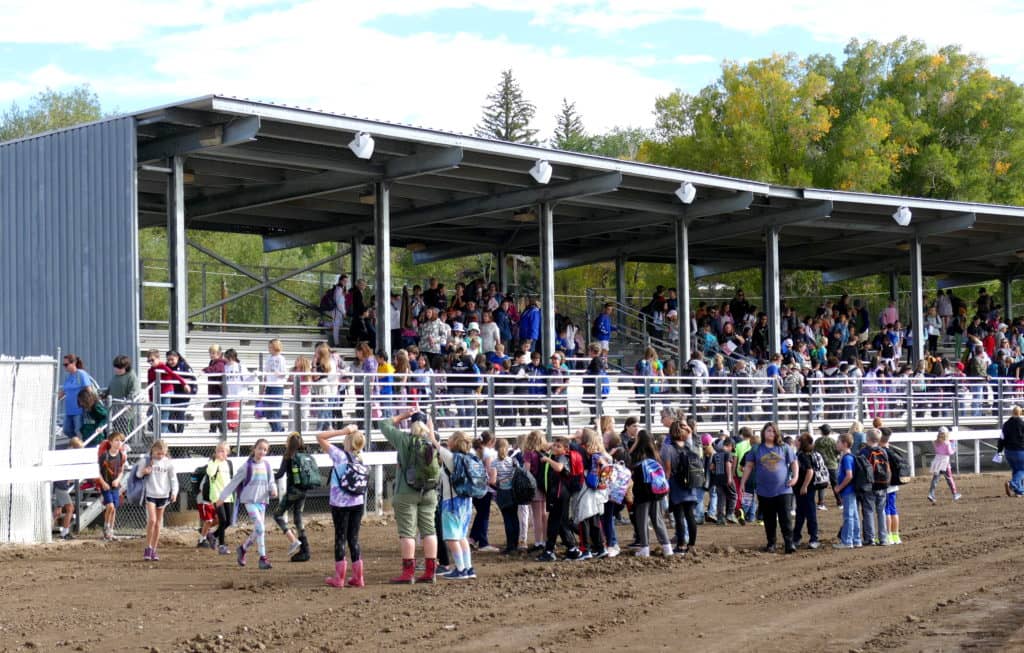 Fifth graders in Northwest Colorado learned all about water Wednesday at the 1st annual Yampa Youth Water Festival.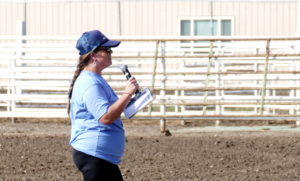 Holly Kirkpatrick organized it for the Upper Yampa Water Conservancy District.
There were 26 learning stations set up throughout the Routt County Fairgrounds in Hayden. There were 415 fifth graders from throughout Routt and Moffat counties.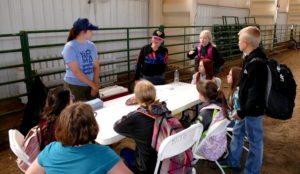 One of them was 5th grader Ella Mae Miller from Ridgeview Elementary in Craig.
The day started with the launching of a weather balloon from the fairgrounds.
Video of Weather Balloon Launch
Those groups helping included:
Center for Western Weather and Water Extremes
West Routt Fire Protection District
Town of Hayden Public Works Department
Upper Colorado River Endangered Fish Recovery Program
Natural Resource Conservation Service
U.S. Forest Service
Trout Unlimited
Northwest Colorado Health
Bee the Future
Colorado Mountain College
Colorado State University Extension
City of Steamboat Springs
Yampa/White/Green Basin Roundtable
Friends of the Yampa
Water Pump Supply and Service
Yampa Valley Sustainability Council
Colorado Parks and Wildlife
Community Agriculture Alliance
Bear River Reservoir Company
AECOM
Supper Yampa Water Conservancy District
Colorado Crane Conservation Coalition
Yampatika