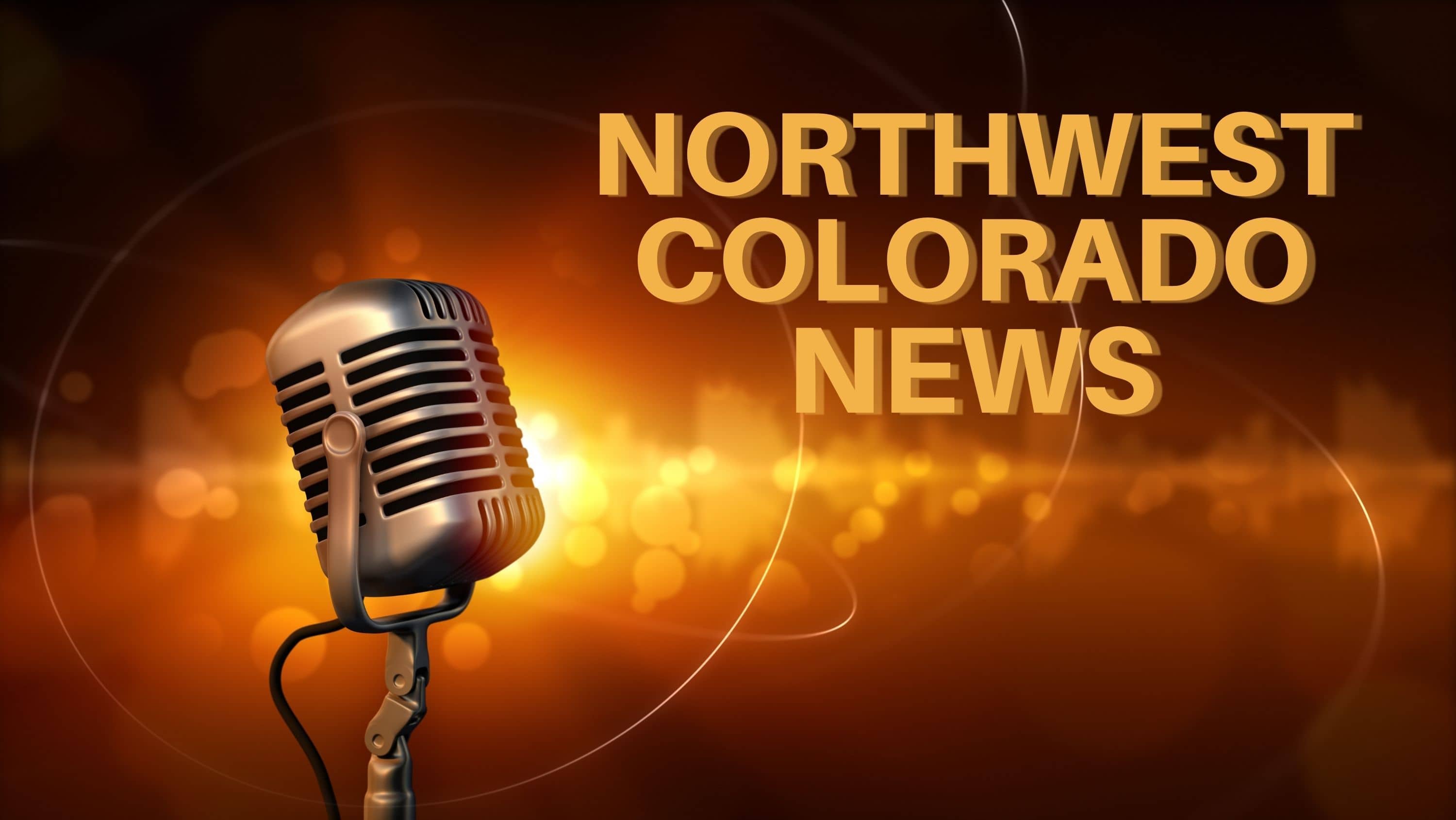 By Shannon Lukens.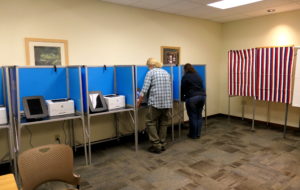 Tuesday is Election Day. Polling centers are open until 7 p.m. Tuesday night, if you need to go in and vote.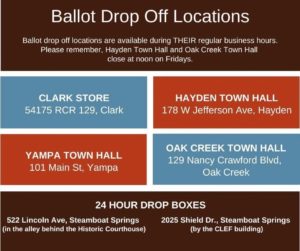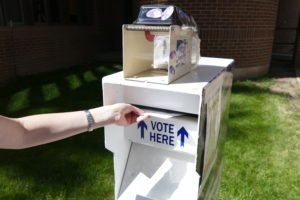 You can also drop off your ballotTuesday, at the 24/7 dropbox at the Historic Routt County Courthouse or in the sheriff's office parking lot on Shield Drive. Routt County ballots can also be dropped off at the Clark Store in North Routt, and the town halls in Yampa, Oak Creek, and Hayden.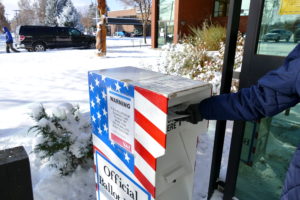 Or in Moffat County at the Courthouse on Victory Way.
The Clerk and Recorder's Offices and Motor Vehicle offices are closed today, except for Voter Services, the polling centers, and overseeing the election process.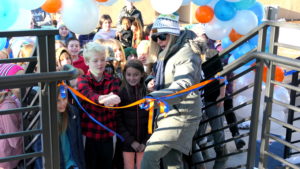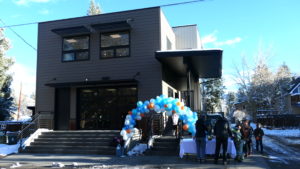 A new addition to the Steamboat Mountain School was dedicated Monday morning. It will be for the middle school students.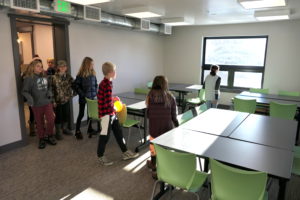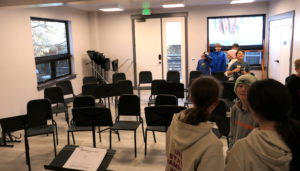 Head of School Samantha Coyne Donnel says the addition also has a dedicated music room.
"Our students have been having classes in the church. They've been having it in the dining hall. So now we actually get to have, and our teachers get to have, their own dedicated classroom spaces for middle school so it is incredibly exciting for them."
The 2,400-square-foot building is behind the K-8th grade Steamboat Mountain School on Oak Street, between 8th and 9th. The addition was paid for with donations, and the school is paying for it with a loan.
Craig City Council meets this evening. At 5 p.m., there is a workshop with the BalloonFest Committee. Then at the regular meeting, Craig Police Chief Mike Cochran will present Life Saving Awards to Ryan Hampton and Kelsey Morford. Plus Chief Cochran will swear in Nathan Baker as the newest Craig Police Officer. Lisa Jones, the president of CNCC, is also making a presentation.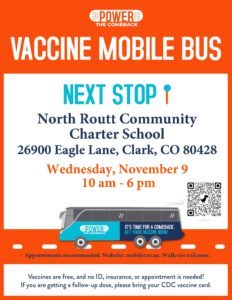 The Vaccine Mobile Bus is at North Routt Community Charter School in Clark on Wednesday. Hours are 10 a.m. to 6 p.m. Vaccines are free. You don't need ID or insurance. Just stop by.
The Moffat County Board of County Commissioners will hold their 4th quarter Board of Public Health meeting. It's at 10:30 a.m. Wednesday.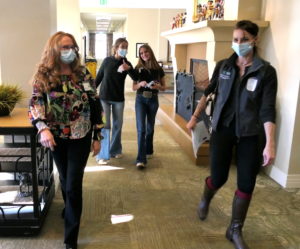 Members of the National Honor Society from Soroco High School in Oak Creek are interviewing eight residents at Casey's Pond Senior Living community.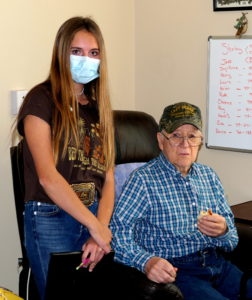 Makayla Iacovetto is a junior. She interviewed Hank, who is 95, born in Granby but spent at least 75 years in Routt County.
"I think it's super cool because we get to learn what it would be like to grow up in a different time period."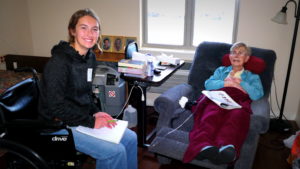 Olivia Rossi is also a junior at Soroco High School. Olivia interviewed 93-year-old Catherine who is from Savery, Wyoming.
"I love hearing about heritage and people's past. I think that's a cool part of Routt County that we have so many people coming in. And just hearing about the people who have been here for a very long time. Being a generational rancher myself, I like to hear other people's generational stories."
The students' reports will be put into a combined report for Casey's Pond.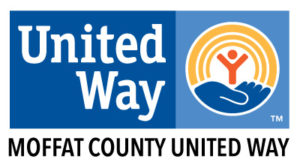 Moffat County United Way is accepting applications for their "Getting Ahead in a Just-Getting'-By-World class. It's for those who feel like they might be struggling just to get by. It starts in the spring. Apply and find out more through UnitedWayMoffat.org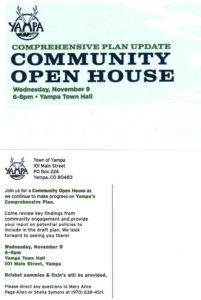 The Town of Yampa is holding a Community Open House on Yampa's Comprehensive Plan. It's from 6-8 p.m. Wednesday, Nov. 9, at Yampa Town Hall. They'll have food and fixins.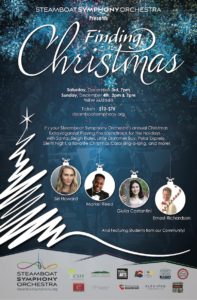 Tickets are now on sale for Finding Christmas, presented by the Steamboat Symphony Orchestra. It's Saturday and Sunday, Dec. 3-4 at Strings. Get your tickets today at SteamboatSymphony.org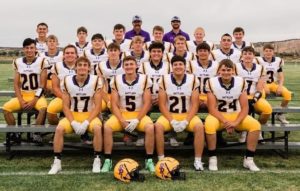 From our neighbors to the north, the Little Snake River Rattlers from Baggs, Wyoming, are headed to the Wyoming 1A 6-man State Championships. They won their last game against Encampment, 71-8. They are undefeated, and will play Burlington, who has only lost one game, at 10 a.m. in Laramie this coming Saturday.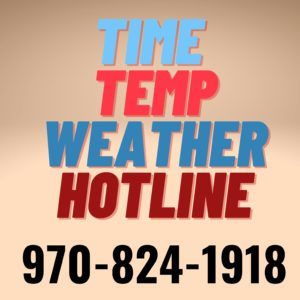 For the KRAI Time, Temp, and Weather Hotline, call 970-824-1918.