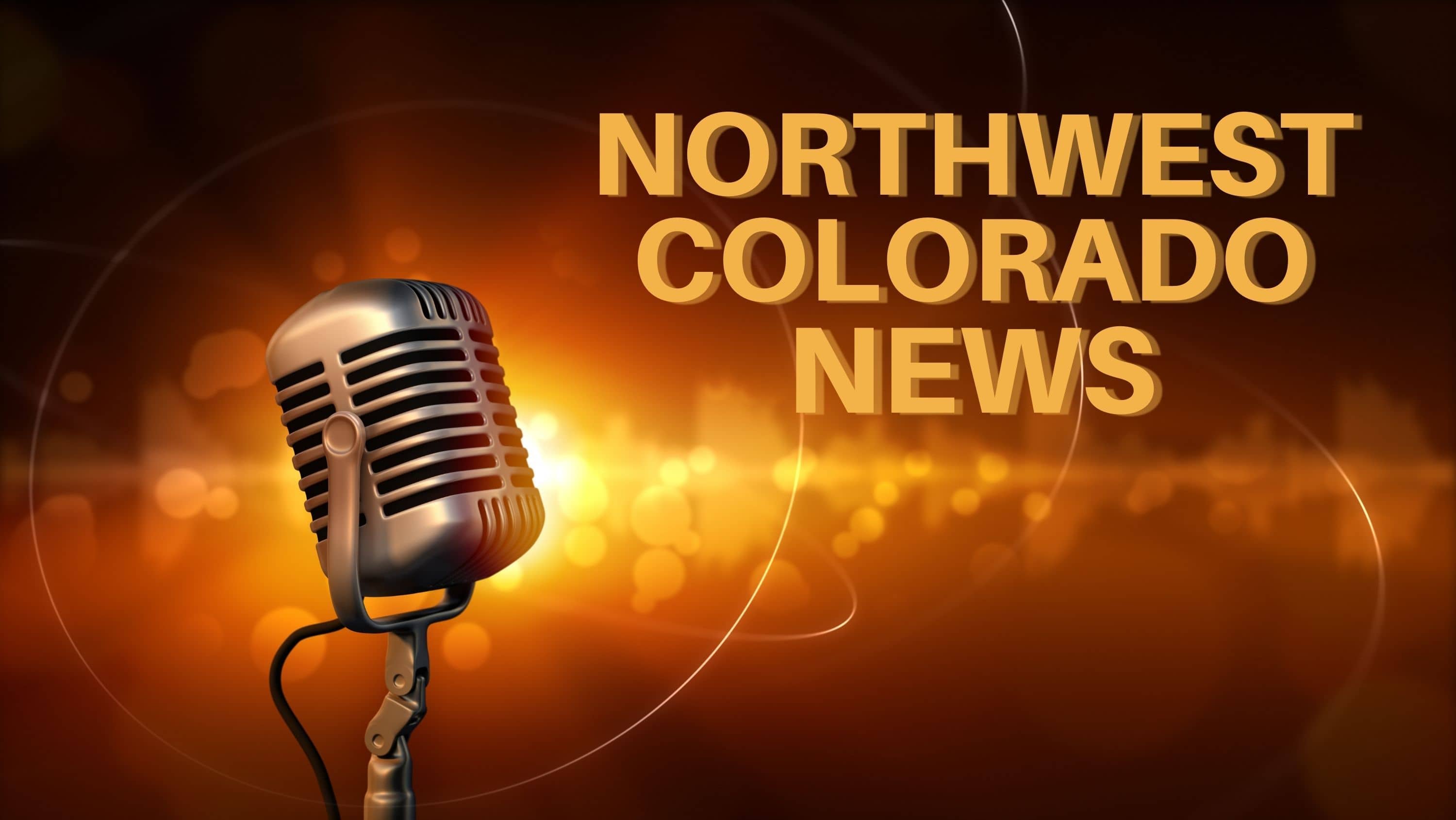 By Shannon Lukens.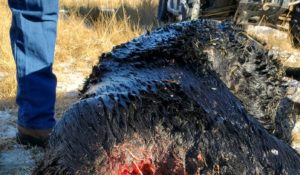 Another wolf depredation incident has occurred in Jackson County over the weekend. Ranch Manager Johnny Schmidt of the Park Range Ranch discovered one of his calves Saturday morning, barely alive.
"She was way past gone. We put her down."
Schmidt says Zach Weaver with Colorado Parks and Wildlife came out to perform a necropsy.
"The CPW officer Zach confirmed, that it was either three possibly four wolves because they were on all four corners of the calf, trying to drag it down. She's a replacement heifer, about 600 pounds."
Schmidt says it happened about 100 yards from a house. Schmidt says he will file to be reimbursed for the depredation incident.
More on the Wolf Depredation Incident and the plan for Reintroduction by Colorado Parks and Wildlife (Pictures are graphic.)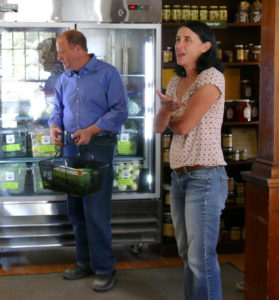 Michele Meyer of Steamboat Springs has been reappointed by Governor Jared Polis to the Colorado Food Systems Advisory Council. Meyer will serve "as a representative of a food distributor or food hub." The Council advances recommendations that strengthen healthy food access for all Coloradans through Colorado agriculture and local food systems and economies. It is the state conduit for hearing, reviewing and advancing critical food systems issues in which the state government does or could play a role.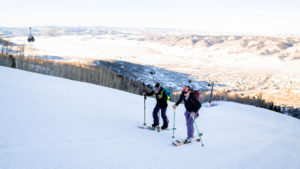 Uphill passes are available now for those wanting to skin up at Steamboat Resort. Renew your Uphill Access Armband through Steamboat.com Uphill access is available before 9 a.m. or after 4:30 p.m. starting this Wednesday, Nov. 23. Armbands are $35 if you have a ski pass or $59 for non-passholders. A portion of the proceeds of the Uphill Armbands go to Routt County Search and Rescue.
Uphill Access routes are:
Wild Blue Way to Shortcut, Vogue, Sitz, Jess' Cut-Off, and then up Heavenly Daze to Thunderhead
Up Right-O-Way to Giggle Gulch, Short Cut or Yoo Hoo then to Trick Roper or Boulevard to access Heavenly Daze
Up Right-O-Way to either Vagabond or BC Ski Way to So What to Why Not
Upper mountain from either Thunderhead or Rainbow Saddle – continue up Rainbow to Calf Roper to Buddy's Run, or Thunderhead to Arc to Duster to High Noon
*NOTE: Uphill Access from Wild Blue Way to Shortcut to Vogue is unavailable during Night Skiing operations.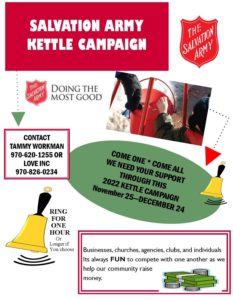 The Salvation Army in Craig needs bell ringers for their 2022 Kettle Campaign. This is for groups and clubs, businesses, churches and anyone who wants to help the community raise money. You can ring the bell for an hour or longer. Get in touch with Tammy Workman or Love Inc. to sign up. Bell ringing starts Friday, Nov. 25 and runs through Christmas Eve. If you can help, call Tammy Workman at 970-620-1255 or Love Inc at 9709-826-0234.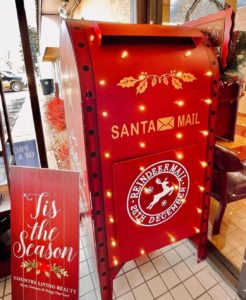 'Tis the season for letters to Santa Claus. Kids can write their letters and drop them off in the big Santa Mail Box at Country Living Realty, at 304 W. Victory Way in Craig. Drop off those letters through Dec. 22.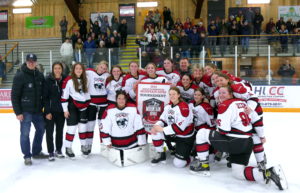 The Steamboat Stampede U19 Girls team won the big Adele Dombrowski Home Tournament this weekend. The final score was 2-1 over the Wyoming U19 team, in the championships game on Sunday. Here's senior Margaux Shea.
It's the first time the Steamboat U19 girls have won their home tournament since 2010.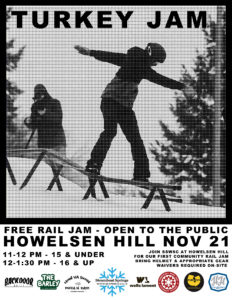 The Turkey Jam is today, at Howelsen Hill. This is a free community rail jam, open to the public at Howelsen Hill. Bring a helmet and your gear and join the fun. Kids 15 and under are on the rails from 11 to noon. It opens up for those 16 and over at 12.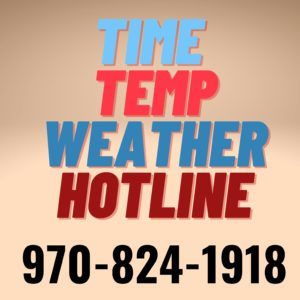 For the KRAI Time, Temp, and Weather Hotline, call 970-824-1918.