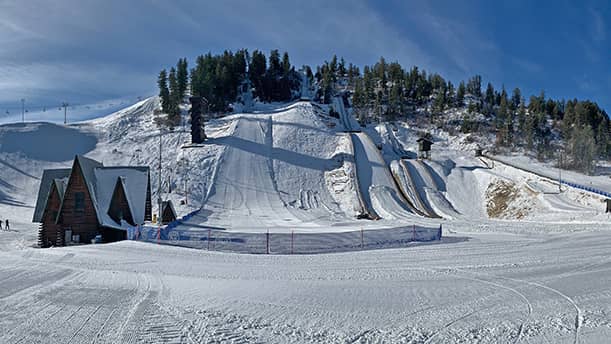 Howelsen Hill opens on Saturday for its 107th season with Ski Free Sundays back for another year.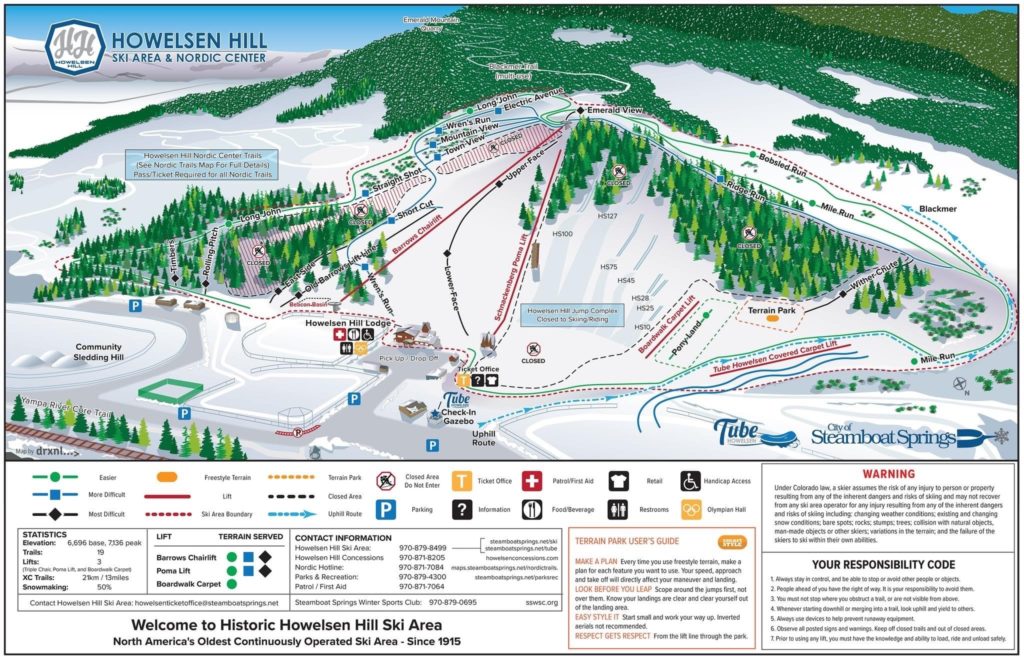 Here's more from the City of Steamboat Springs.
Howelsen Hill's 107th Winter Season Starts Saturday, Nov. 26
First Ski Free Sunday of Popular Program Kicks Off November 27

Courtesy photo
STEAMBOAT SPRINGS, COLORADO-November 22, 2022-There's a lot to be thankful for this year – heaps of natural snow, cold temperatures for snowmaking and another season of winter fun ahead as Steamboat Springs' hometown hill, Howelsen Hill, opens its 107th Winter Season on Saturday.
"Our team has been working around the clock to get the ski area ready for opening day and we're excited to get things officially underway this weekend," said Howelsen Hill Ski & Rodeo Manager Brad Setter. "We're looking forward to another winter of skiing/riding, exciting events and the new tubing hill coming later in December."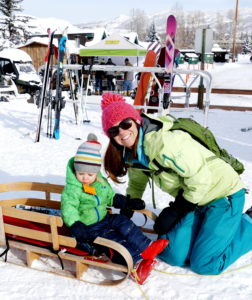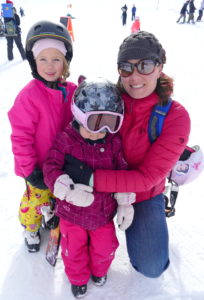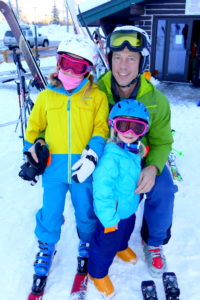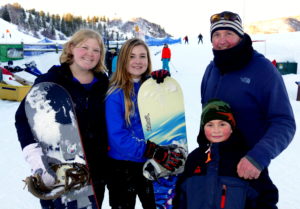 The historic ski area will welcome the 2022/23 winter season at 10 a.m. on Saturday of the Thanksgiving holiday weekend and host the first Ski Free Sunday the following day, Sunday, Nov 27. The hill will again have lifts turning seven days a week, running 11 a.m. to 8 p.m. Monday through Friday and 10am to 4 p.m. on weekends. The season is set to go through March 26, 2023.
The ski area is planning to have the expert trail, The Face, open top to bottom, lower Wren's Run along with Ponyland, the beginner area, served by three lifts (triple, poma and carpet). In addition, limited Nordic terrain will be available at the base including the loop above the concrete bleachers and in the Rodeo Arena. Uphill access is permitted, and early season skiers should use Blackmer Trail. Crews will work to open terrain as quickly as possible, but skiers must respect all closures.
The Outrun Snack Bar is back to fuel your day on the slopes. Don't forget to purchase your Snack Passes before opening day to receive a 10% discount! Also, after Ski Free Sunday, continue your Free Spree at Mountain Tap with a free beer (certain beers excluded) or a cauldron of popcorn from 3-5 p.m. by showing your Ski Free Sunday lift ticket.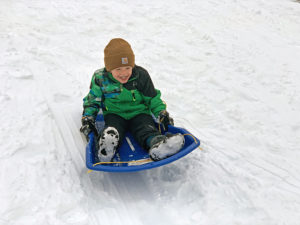 The free community sledding hill located at the rodeo grounds returns sometime in December. Until it is complete and ready, please leave your sleds at home as sledding is not allowed within ski area boundaries. Better yet, make your reservations for the return of tubing to historic Howelsen Hill.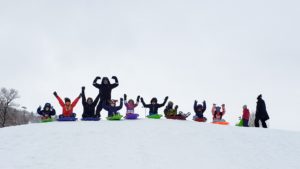 Tube Howelsen is getting ready to slide its way into your essential winter activity list when it opens mid-December. The two-lane tubing hill, served by a fully enclosed conveyor lift, will be open from 10am to 6pm seven days a week. Reservations are high recommended and additional information on the new program can be found at steamboatsprings.net/tube.
Howelsen Hill Ski Area is owned and operated by the City of Steamboat Springs and is a skiing institution across the community, Colorado, and the nation. Skiing since 1915, the ski area has served as the training ground for 100 Olympians. More importantly, the historic hill has firmly established itself as the community gathering place and has shared the love of snow for more than a century.