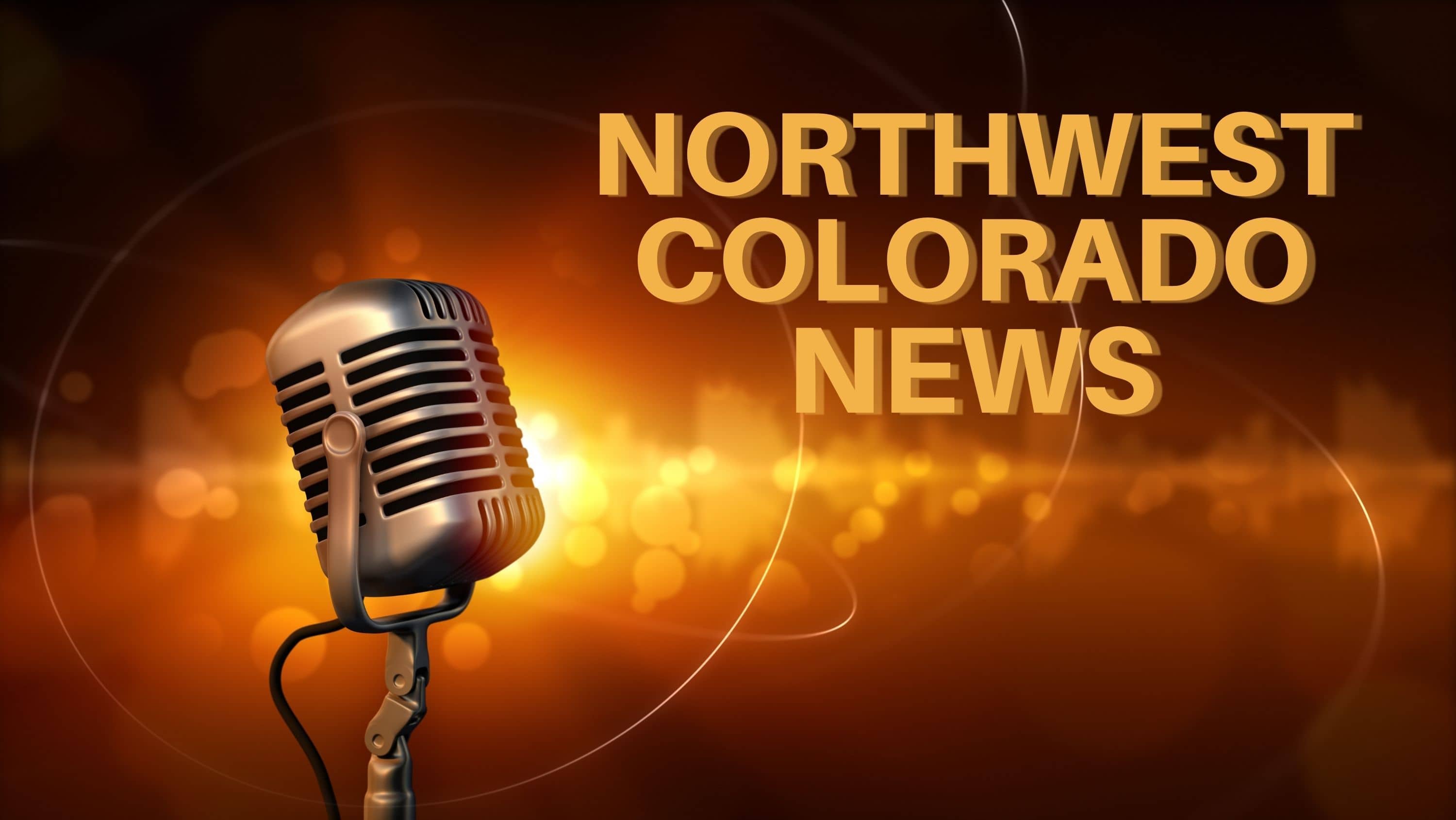 By Shannon Lukens.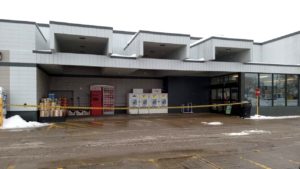 The City Market in Craig is closed today. It's because of some damage to the roof from the heavy snow. The store actually had to close on Tuesday. City Market Manager Gina Mack says it can be easily repaired but that City Market will still be closed today, but will hopefully reopen on Thursday. Gina says to make sure to tell everyone that she appreciates your patience. There is a sign on the door and the entrance to the store is blocked with yellow caution tape.
Steamboat Springs Police Officer Lisa Eifling has been appointed to be the new School Resource Officer for Steamboat Springs High School. Eifling will primarily focus on the high school but help out with other schools in the district, as needed. She starts in the new position on Jan. 9.  Press release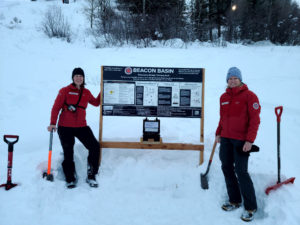 Routt County Search and Rescue has set up Beacon Basin. It's an Avalanche Safety Training park at Howelsen Hill, between the chairlift and the face of Howelsen Hill. It's a place where people can practice avalanche searches. Bring your own transceiver and probe. Details are on a board at the bottom of Beacon Basin. Courtesy photo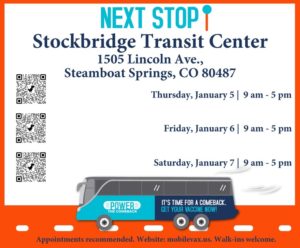 The Vaccine Bus returns to Routt County this week. It will be at the Stockbridge Transit Center in west Steamboat, from 9 a.m. to 5 p.m. on Thursday, Friday, and Saturday. Flu and COVID-19 vaccines are free. You do not need ID or insurance. If you're getting a follow-up dose, bring your vaccination card.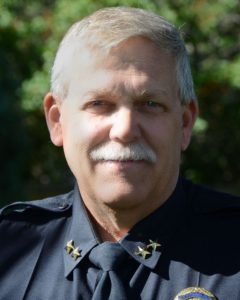 Today is an Open House celebration for Hayden Police Chief Greg Tuliszewski who is retiring from the Hayden Police Department after ten years. Stop by the Haven Community Center in Hayden any time from 3-6 p.m.
The Moffat County Board of County Commissioners is meeting today to review letters of interest for community board seats.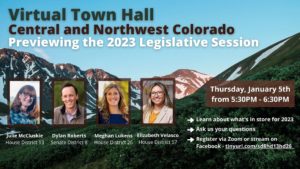 Thursday evening is a Virtual Town Hall for Central and Northwest Colorado to preview the 2023 Legislative Session. It's from 5:30-6:30 p.m. Thursday, Jan. 5. The Town Hall includes Speaker-designate Julie McCluskie, Senator-elect Dylan Roberts, Representative-elect Meghan Lukens, and Representative-elect Elizabeth Velasco. The 2023 Legislative Session begins Jan. 9. The link to join that town hall is on the Community Calendar page on our website.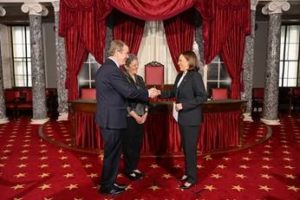 United States Senator Michael Bennet was sworn in for his third term in Washington D.C. on Tuesday.
"It is my honor to represent the great state of Colorado in the United States Senate for a third term. As we begin the new Congress, I am more optimistic than ever that we can build on our historic progress over the last two years and address the headwinds facing our country – from an economy that relentlessly heaps benefits on the wealthiest Americans and leaves everyone else behind, to a health care system that costs too much and covers too few, to a changing climate that threatens our Western economy and way of life. As always, I will continue to carry Colorado voices to Washington to meet our urgent challenges, build an economy that grows for everyone, and protect the American West. We have a duty to turn over a stronger economy and democracy for the next generation."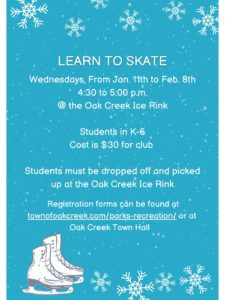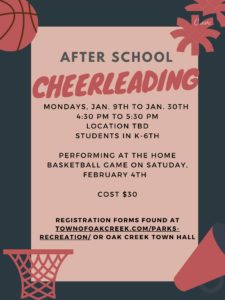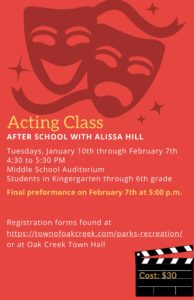 The Town of Oak Creek has their after-school clubs starting soon. Cheerleading is on Mondays, Acting Class is on Tuesdays, and Learn to Skate is on Wednesdays. Sign up through the website for the Town of Oak Creek.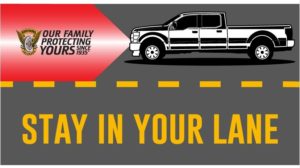 Colorado State Patrol is reminding drivers to share the road and avoid lane violations. That includes switching lanes unsafely, driving too close to the center line, or crossing over, and same with the exterior lane line. CSP says aggressive driving is the top reason drivers commit lane violations and that's the top causal factor for injury and fatal crashes investigated by CSP troopers in 2022. Top five driving etiquette rules from CSP are to use the shoulder only for emergencies, don't tailgate, let others merge, don't drive distracted, and don't respond to aggressive drivers.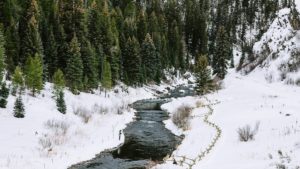 Colorado Parks and Wildlife is continuing a full-day fishing closure for a 0.6 mile stretch of the Yampa River between the dam at Stagecoach State Park downstream to the lowermost park boundary. It's due to high uncertainty with inconsistent water fluctuations from Stagecoach Reservoir.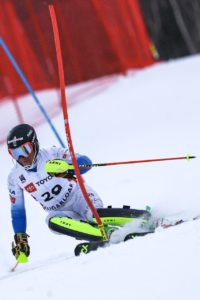 Steamboat's Cooper Puckett won the NorAm Slalom in Vermont Tuesday . It's his first North American Cup win. Racing continues at Burke Mountain through Sunday. The NorAm Cup (North American Cup), organized by the International Ski Federation, takes place in North America, with athletes competing from the United States, Canada, and Mexico. The 2022-2023 NorAm Cup series offers races throughout the United States and Canada and often serves as a pipeline for young athletes to earn a spot on the U.S. Alpine Team and qualification for international races.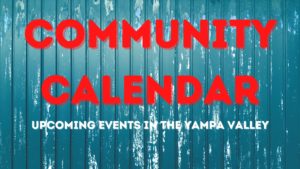 Check out upcoming events in the Yampa Valley on the Community Calendar on our website.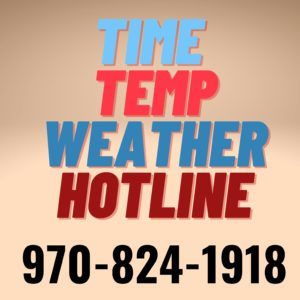 For the KRAI Time, Temp, and Weather Hotline, call 970-824-1918.