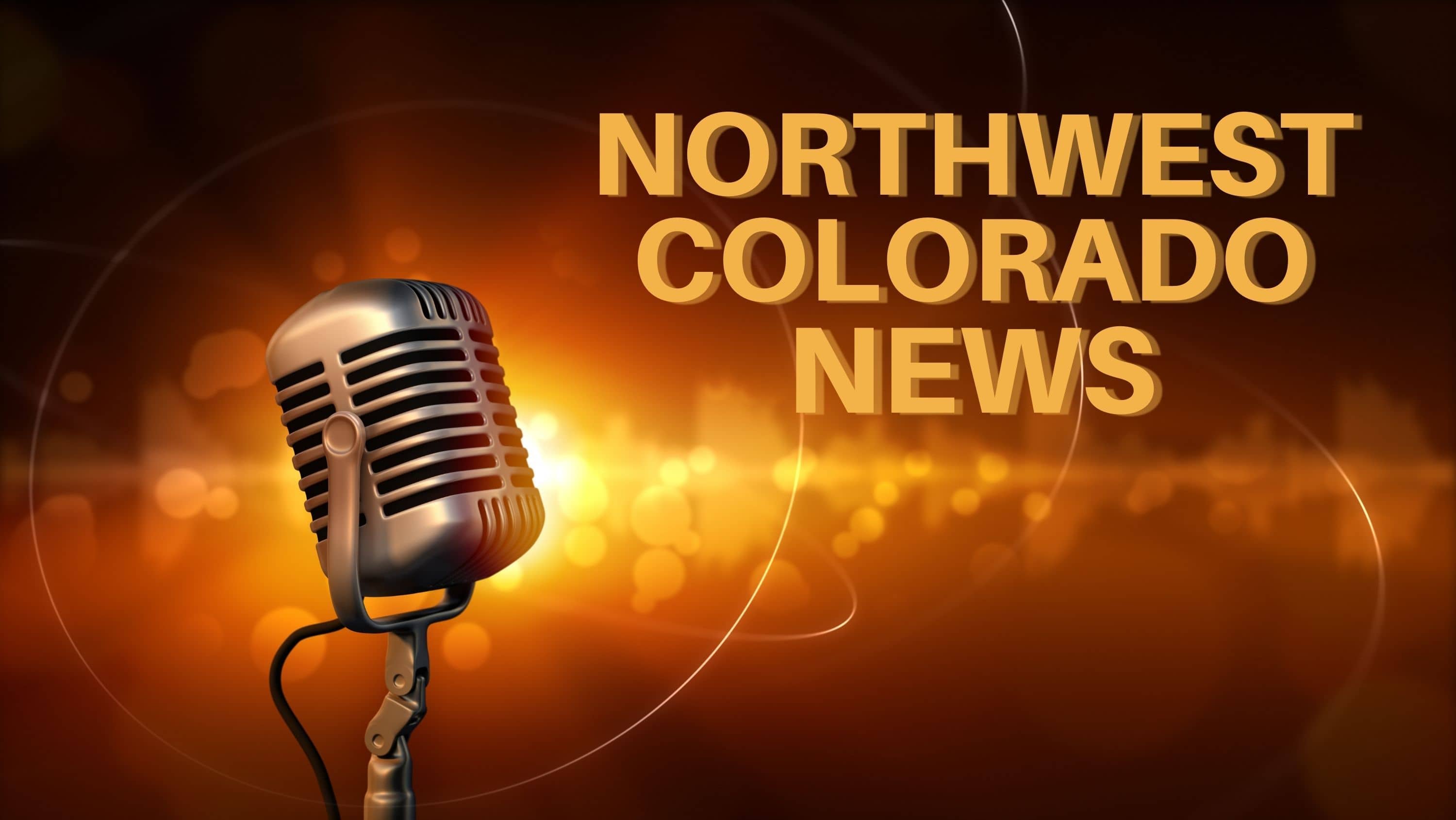 By Shannon Lukens.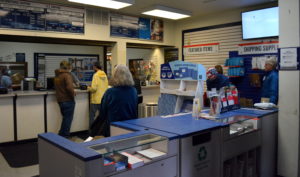 The U.S. Post Office in Steamboat Springs is short-staffed and some residents aren't receiving their mail, especially in west Steamboat neighborhoods like Silver Spur and Steamboat II. Maribeth Len lives near Routt County Road 44A.
"I've noticed in the last ten days we have not received any mail whatsoever. And I'm expecting some important medications and supplements that I need. So I went into the post office in person this morning and was told that our regular mail delivery person had retired on Dec. 31. They hired a new person that worked one day and quit, and that they are not in charge of hiring anyone here and that it is all handled in Denver. So they could not help us. They could not let us go back and look through the aisle of mail for the whole route. They said we would just have to wait for a new delivery person."
James Boxrud with the corporate office out of Denver says they have been short by as much as half of the office staff in Steamboat Springs and they are trying to hire in the Steamboat Springs office. Current employees are trying to serve their customers but he says, "We know we have not met service expectations of the community and are working hard to restore the respect of the public." If a neighborhood is unable to get mail one day, they will make it a priority the next day and no one will go without mail for more than two days. Boxrud expects mail delivery in Steamboat Springs should be caught up by the end of the week. He also says there are some great jobs with full benefits available at USPS.com/careers.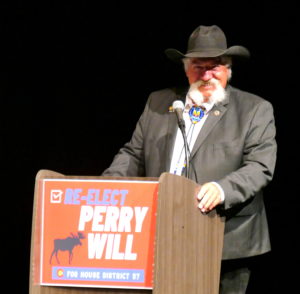 Former State House Representative for Moffat and Rio Blanco counties, Perry Will, has been chosen to fill the vacant seat of Colorado Senator Bob Rankin. The 80-year-old Rankin was half-way through his four-year term when he announced his retirement from the State Senate. Perry Will will now represent Senate District 5 which includes parts of Garfield, Pitkin, Gunnison, and Delta counties. He will be sworn in at the State Capitol on Thursday.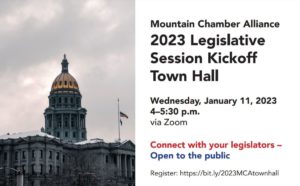 The Mountain Chamber Alliance is hosting a 2023 Legislative Session Kickoff Town Hall. Connect with your legislators from 4-5:30 p.m. on Wednesday, Jan. 11, via Zoom. It is open to the public. You'll hear from Senator Dylan Roberts, Representative Meghan Lukens, Senator Mark Baisley, Speaker Julie McCluskie, Representative Elizabeth Velasco, and Representative Marc Catlin. The link to join is on the Community Calendar page on our website.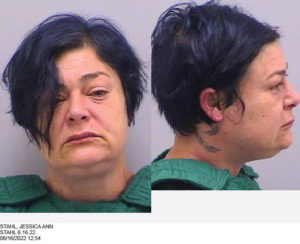 Jessica Stahl is in Douglas County Court Thursday morning. She's the woman charged in the vehicular homicide death of Lacy Lewis from Steamboat last summer. She was out on bond, but has tested positive for a substance. Results should be back by tomorrow morning's court date. If confirmed that Stahl is using illicit drugs in violation of the terms of her pre-trial release, then she would likely be remanded back into custody and a trial date would be set. Stahl did post bond so she is not currently incarcerated. She has been ordered to physically appear in court tomorrow morning in Douglas County. A trial date is also expected to be set tomorrow at the status conference.
Applications are being accepted for a vacant position on the Steamboat Springs School District Board of Education. The term would run through this November. To be eligible, you have been a resident of the school district for the last 12 consecutive months and never have been convicted of commission of a sexual offense against a child. Apply through the school district office. The deadline to apply is 10 a.m. Feb. 3. Candidates will be interviewed on Feb. 13. Application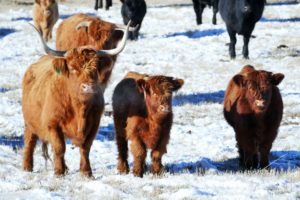 File photo
Applications for History Colorado's Centennial Farms and Ranches is now open. The program honors individuals, families, and businesses that have sustained Colorado's agricultural industry. The deadline to apply is May 1, 2023. Apply through HistoryColorado.org. One of last year's honorees was the Blake Ranch LLC of Routt County, established in 1905.
To apply or learn more, please visit h-co.org/CentennialFarms or call (303) 866-3392.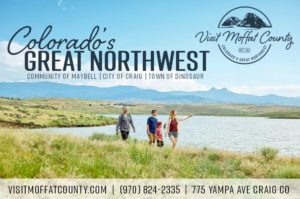 The Moffat County Commissioners have (re) appointed Maegan Veenstra and Cindy Looper to the Visit Moffat County / MCTA Board of Directors. Both seats are three-year terms.
Visit Moffat County and the Moffat County Tourism Association meet Wednesday afternoon. One agenda item from the Marketing Committee is the Denver Adventure Travel Show in late February. Wednesday's meeting is at 3 p.m. in the Craig Chamber boardroom and via Zoom.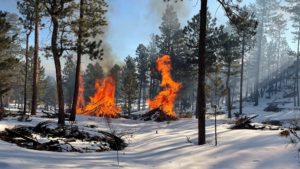 File photo
Large slash piles will be burned about four miles northwest of Vail this week. Flames could be visible from Vail and the I-70 corridor. The slash piles are the result of timber salvage work in the area to improve forest health and help reduce fuels for wildfire.
Wrestling… Moffat County is hosting a triangular meet on Thursday, with Coal Ridge and Steamboat Springs High Schools.
The Steamboat Sailors Hockey Team is on the road today for a game against Denver East. They're at the Big Bear Ice Rink in Denver.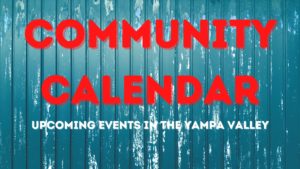 Check out upcoming events in the Yampa Valley on the Community Calendar on our website.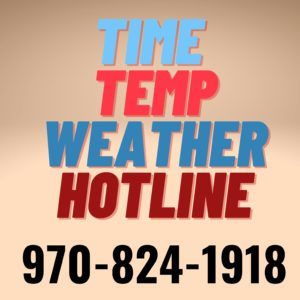 For the KRAI Time, Temp, and Weather Hotline, call 970-824-1918.