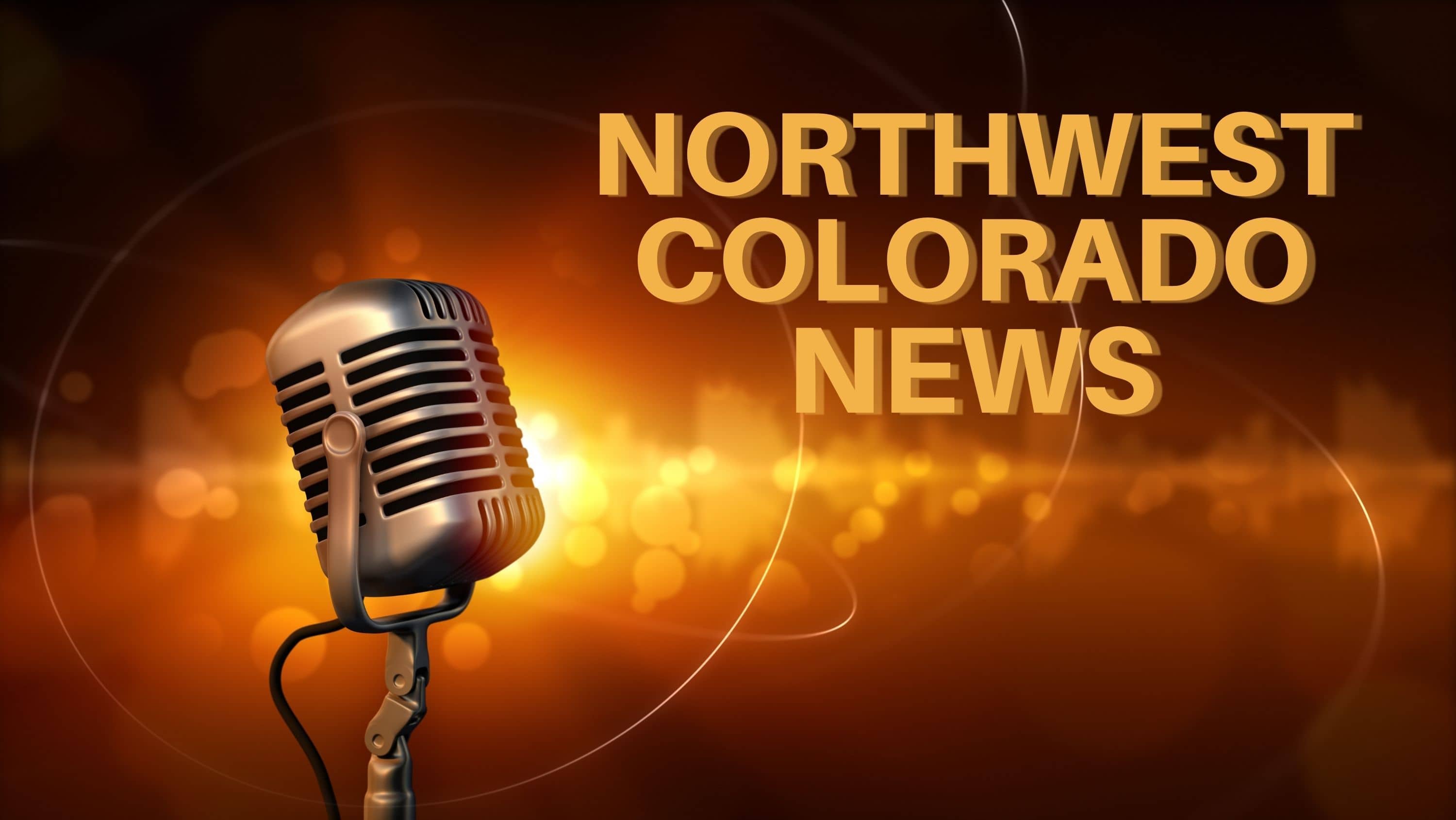 By Shannon Lukens.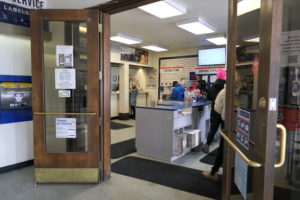 Update from the U.S. Postal Service corporate office in Denver. The two vacant routes west of Steamboat now have carriers. The local post office is still behind on packages but they say they're getting caught up. The corporate spokesperson says they are still asking for workers from other stations in the state to come and help out the Steamboat Springs Post Office. The link to the USPS Job Search part of the website has now been updated to show openings for a Mail Processing Clerk in Steamboat Springs, for those who would like to apply. The jobs are posted for ten days. This one was posted Jan. 15.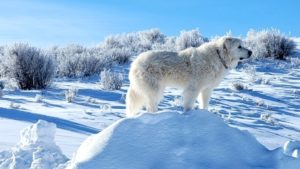 Photo courtesy Jo Stanko
Please don't rescue livestock guard dogs. They may look like they are abandoned but they aren't. The Sweetwater County Sheriff's Office in Wyoming is sending out notice about the livestock guardian dogs that are specifically bred and trained to protect cattle and sheep. It's a non-lethal tool for livestock management throughout Wyoming and Colorado. But some people don't know this and they are accidentally removing the dogs from their outposts on Bureau of Land Management Land or national forest lands. While people may have good intentions as dog lovers, it puts the animals and the dogs at risk. The Sheriff's Office in Wyoming says to call first to get an animal control officer out to assess the situation.
More on the story from our website

Four Behavioral Health Projects serving Rural Colorado have received grants from the Colorado Department of Agriculture.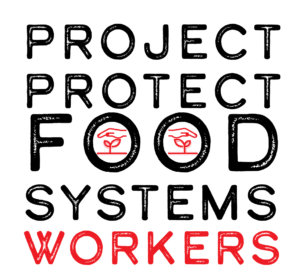 Project Protect Food Systems Workers does work in Moffat and Rio Blanco counties. Their grant is for $50,000.

Northwest Colorado Health serves Routt and Moffat counties. That grant totals $27,500.
More on the story from our website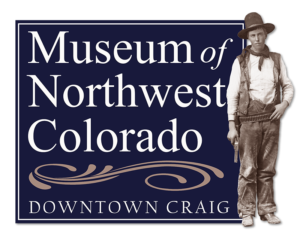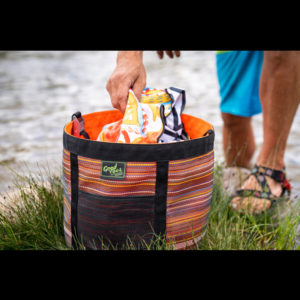 Colorado Country Life has released their Readers' Choice Awards. The Best Local Museum is the Museum of Northwest Colorado in Craig (page 17). The Best Made-in-Colorado Product is Good Vibes River Gear, also in Craig (page 18). Colorado Country Life is the official publication of the Colorado Rural Electric Association.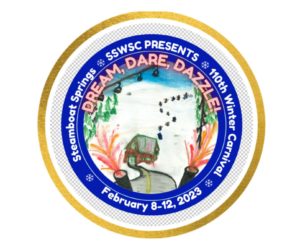 The winner of the best design for the 110th Steamboat Springs Winter Carnival button is 14-year-old Davis Brosterhous. She's in 8th grade at Steamboat Mountain School and a Cross Country athlete with Steamboat Springs Winter Sports Club. Winter Carnival is coming up Feb. 8-12. This year's theme is Dream, Dare, and Dazzle.
Here's more from Davis: "I am an SSWSC athlete; I am at Howelsen Hill multiple days a week. Howelsen Hill plays such a huge role in our community, and in Winter Carnival, and I really wanted to express that in my art piece. Every day that I walk to Howelsen Hill from school, I see the same perspective as what I drew in my art piece. So, when we were given the Winter Carnival button assignment in art, I just drew it by memory. Howelsen Hill is a big part of life for skiers, locals, and the whole town of Steamboat, and that is why it was my inspiration for the Winter Carnival button this year."
Runners up are 4th grader Avery MacArthur and 7th grader Bella Kallberg
Lots of events this weekend, which you can see on the Community Calendar on our website.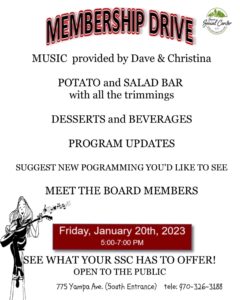 The Senior Social Center in Craig is hosting their Yearly Membership Drive from 5-7 p.m. tonight, in the Yampa Admin Building. All are invited.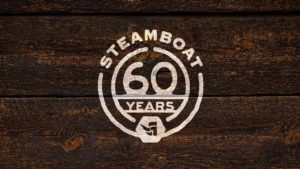 Saturday night is the 60th Anniversary Celebration Party at Steamboat Resort. It's a drone show with 150 drones over the slopes, a torchlight parade, a birthday bash in Steamboat Square and Cosmic Skate Night on Skeeter's Rink. The fun starts around 5 p.m. Saturday
SCHEDULE OF EVENTS
5:30-6 p.m. 60th Anniversary Show*
6 p.m.: Night Skiing Opens
6-7:30 p.m.: Anniversary Bash and Cosmic Skate Night
*The best viewing location will be from Steamboat Square or the bottom of the Stampede trail. Please be sure to obey all fence closures during the performance.
Night Skiing will have a delayed opening after the conclusion of the show at approximately 6 p.m.
Also at Steamboat Resort through the weekend, skiers and snowboarders are competing in Big Mountain competitions on the East Face run at Steamboat. There is also a Freeride World Qualifier on Monday for adults on Chute 1.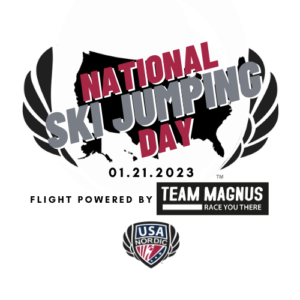 National Ski Jumping Day is Saturday. It's a weekend of celebrating Ski Jumping and Nordic Combined, of which Steamboat has produced some of the best athletes in the world.
In Sailor Sports, the hockey team is on the road this afternoon against Standley Lake. The Sailors have a big home game at 6:15 p.m. at Howelsen Ice Arena Saturday against Summit. Listen on KTYV 105.7 Sports on FM.
Steamboat Basketball has both boys and girls playing Basalt tonight and then home games against Summit on Saturday. The girls are at 12:30 and the boys are right after, around 2 p.m. and we'll also have play-by-play on KTYV 105.7 Sports on FM.
For the Bulldogs, the basketball teams play Summit tonight, and we'll broadcast those games on KRAI. Girls are at 5:30 p.m. and boys are at 7 p.m. Then Moffat County teams are on the road against Delta on Saturday.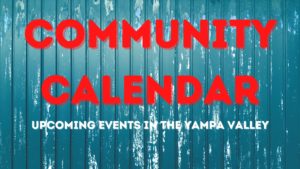 Check out upcoming events in the Yampa Valley on the Community Calendar on our website.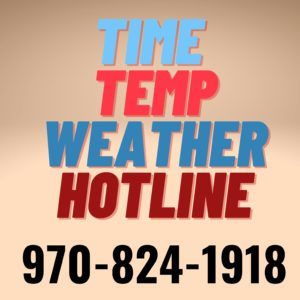 For the KRAI Time, Temp, and Weather Hotline, call 970-824-1918.