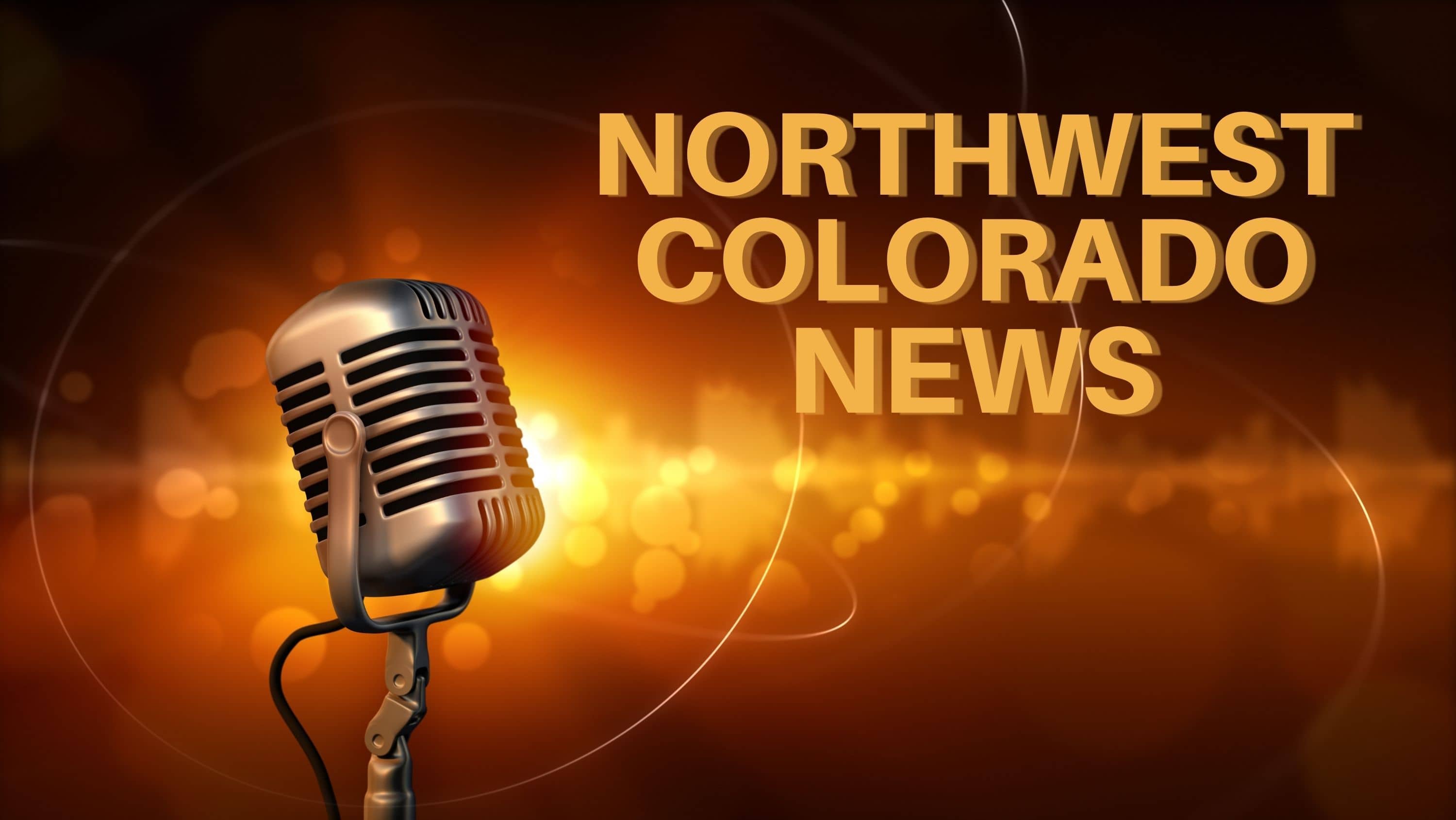 By Shannon Lukens.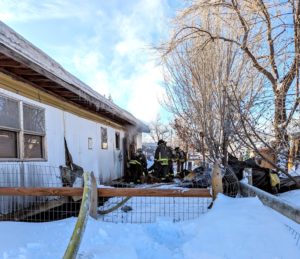 A house fire last week in Hayden has left 25 cats and kittens without a home. Routt County Humane Society took them all in. Veterinarian Dr. Fane Cross checked them all out.
"So amazingly they all seem to be doing very well. There were like 25+ and everybody came in sooty and smelling like smoke. Kind of minor thermal injuries. We have a whole team taking them in and cleaning them up and I checked each one out individually. Some of them went into foster care so they're kind of in a less stressful environment, especially the young babies. Everybody is still doing very well. We're all monitoring them very closely for the first few days to make sure their respiration and stuff is normal but everyone is hanging in there."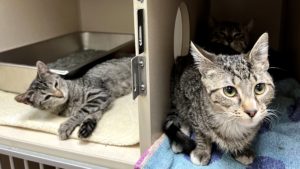 Routt County Humane Society is asking for donations to help with all of the cats and their medical treatment. Donations can be made through RouttHumane.org. The adult cats will probably be available for adoption by Wednesday, Jan. 25. West Routt Fire Chief Trevor Guire says the fire is being investigated as electrical. Steamboat Springs Fire Rescue also assisted.
West Routt Fire Protection District post
Routt County Humane Society Donation link
The Steamboat Springs School District Board of Education meets at 4:30 p.m. today at Steamboat Springs Middle School.
The Moffat County Board of County Commissioners meets Tuesday morning. Sponsorship of the Northwest Colorado Energy Summit in June will be discussed.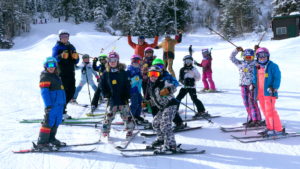 Second graders in Routt County are learning to ski. Some know, but some don't. That bothered Lori Keefe so she started the Ski Town USA Initiative in 2017.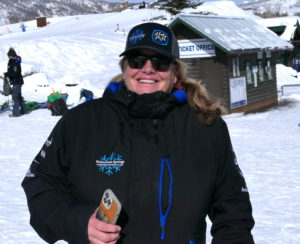 "It just keeps growing and its magic."
Second graders from the Steamboat schools and North Routt get to ski two days at Howelsen Hill. The program runs for four weeks each winter.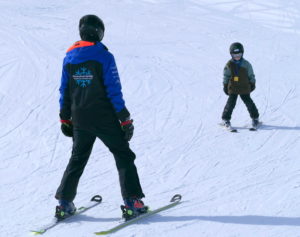 "It's my second time and I like doing both. I snowboard, too."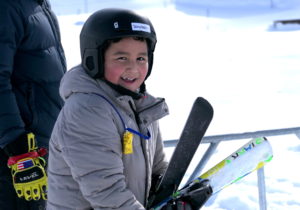 That's Keegan. He's a second grader at Strawberry Park Elementary, with Donoban.
"It's fast and it's really fun."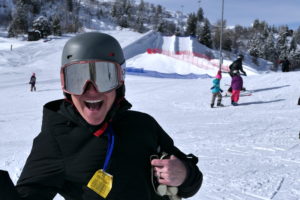 Shannon Keesee is one of the teachers.
"It gives the kids the opportunity to all be able to ski on the mountain they've never skied before. Or a lot of them look at it and ski it and see it but they never get to participate. It puts them all on the same page of having the ski knowledge."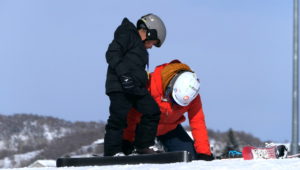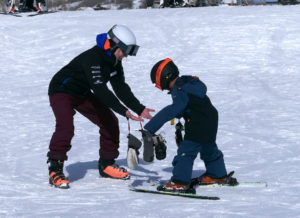 Lori Keefe gets Winter Sports Club kids to help with the coaching, or her friends, or volunteers from the community.
"I have people who volunteer just to come put boots on or to organize skis."
Others help with the Ski Town USA Initiative. Mountain Valley Bank is a premier sponsor. Christy Sports donates all of the gear for the kids. The City of Steamboat Springs donates the ski passes at Howelsen Hill. SmartWool donates socks for the kids, and the school district donates the buses to get the kids from school to the slopes.
"Everybody should have this opportunity. Everybody in this town should learn how to ski. That's my mission."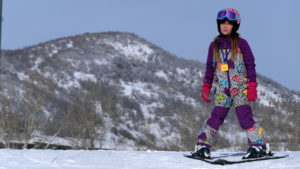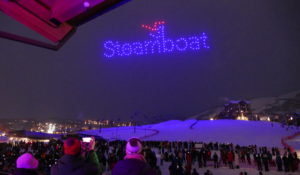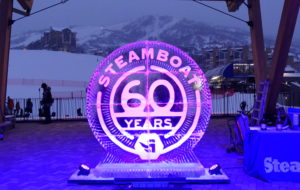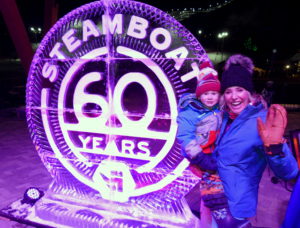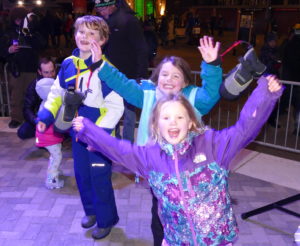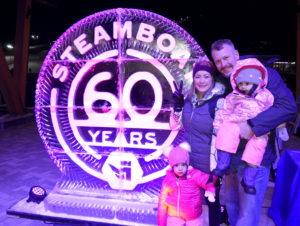 Steamboat Resort celebrated its 60th anniversary Saturday night. The snow sports instructors performed the torchlight parade. Steamboat Resort President Rob Perlman introduced the amazing drone show with 150 drones creating Steamboat images above the slopes, and narration by John Shipley. Then were was a Cosmic Skate Party, and lots of dancing. Many took pictures on a huge illuminated ice sculpture up on the Steamboat stage that said, "Steamboat 60 Years." The resort began in January of 1963.
Heartfelt Destinations needs drivers in Craig. It's a volunteer position but you will be reimbursed for mileage. Drivers help get clients to medical appointments. You'll need a reliable vehicle, clean driving record, and no felony convictions. Apply through the Community Budget Center in downtown Craig at 555 Yampa Ave. For more information, call 970-620-2470.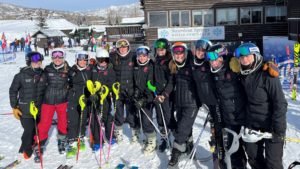 The Steamboat Sailors women's ski team took first place overall and the Sailor men were second place at the recent High School Slalom State Qualifier at Howelsen Hill. Top finishers were Colin Kagan for the men and Emma McHaffie for the women. The team competes at Keystone on Friday.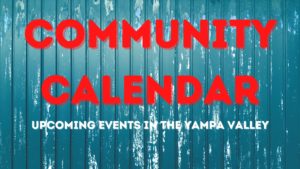 Check out upcoming events in the Yampa Valley on the Community Calendar on our website.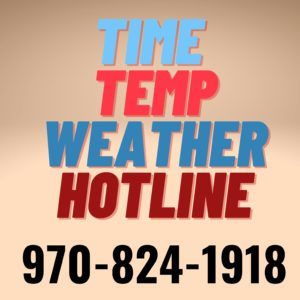 For the KRAI Time, Temp, and Weather Hotline, call 970-824-1918.