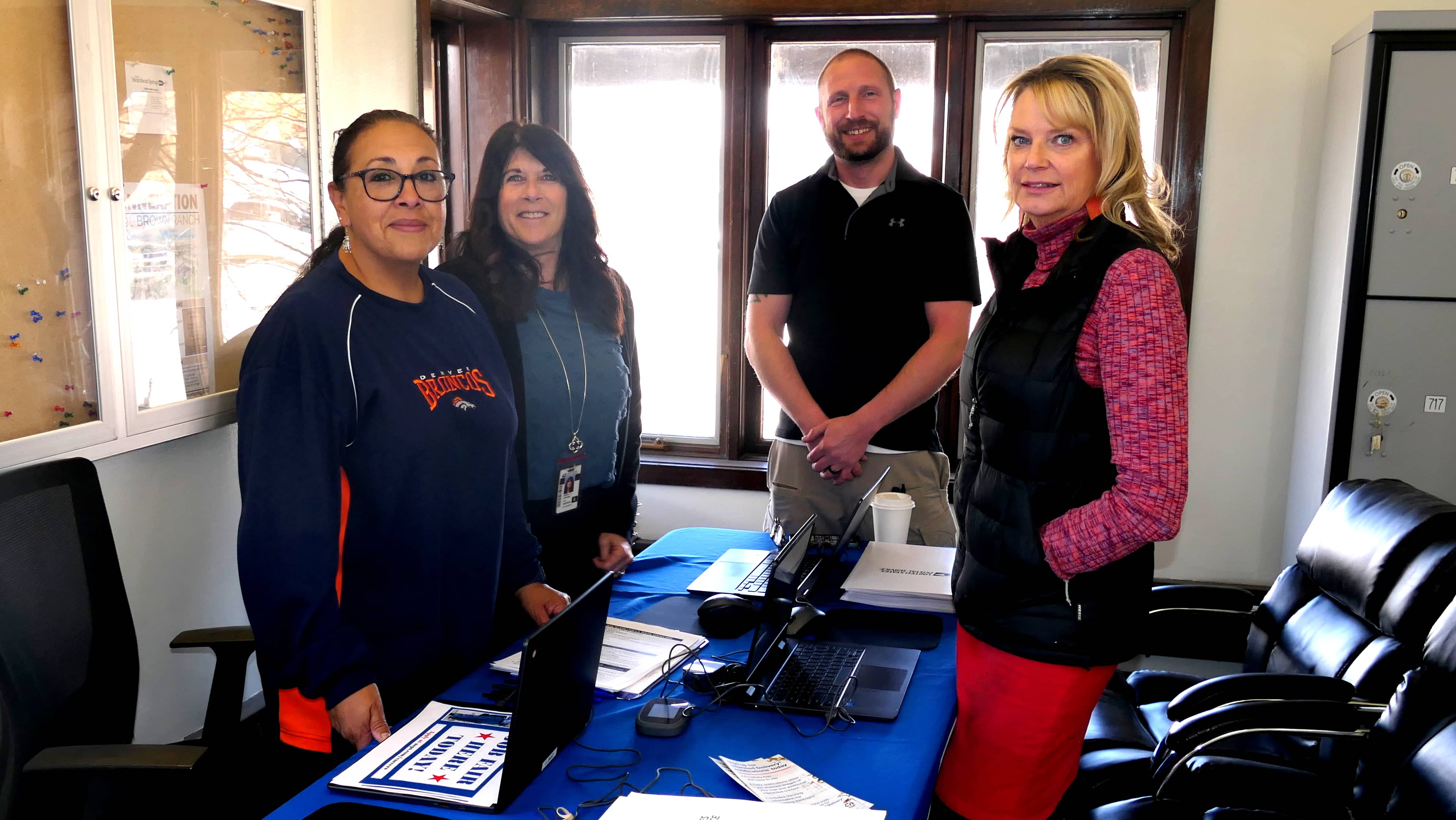 By Shannon Lukens.
The US Postal Service held eight Hiring Fairs across Colorado Thursday, one of which was in Steamboat Springs. They were at the Steamboat Springs Post Office from 10 a.m. to 2 p.m., answering questions and helping with applications. Postmasters from Kremmling and Granby were also in Steamboat Springs to help answer questions.
Veronica Gallegos is the Human Resources Manager for the Colorado-Wyoming District.
"Today we're trying to hire enough employees in this facility to serve the community and provide those that are working here currently, and the new people that come on, an opportunity to work something that resembles a traditional 40-hour work week, without working them to the excess."
Gallegos says they are trying to staff rural and resort communities to provide the service that the community deserves.
People can still apply for jobs at www.usps.com/careers