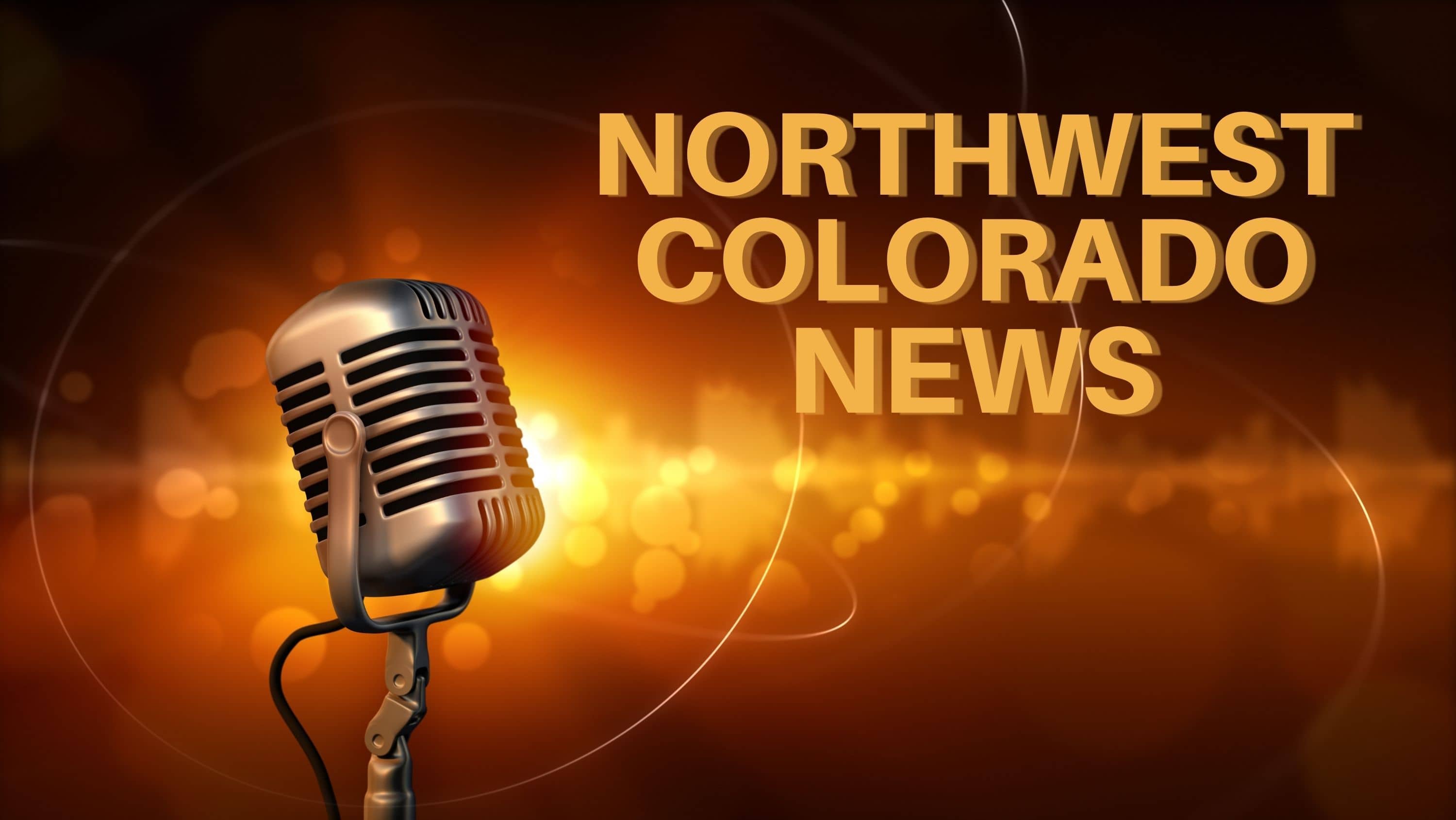 By Shannon Lukens.
Parts of northwest Colorado are under a Flood Warning. This is for Moffat and Routt County along Elkhead Creek above Elkhead Reservoir to the confluence with the Yampa River. Elkhead Creek will continue to rise due to excess runoff from snowmelt and reservoir releases. Move to higher ground and don't try to cross any water, on foot or in a vehicle.
FLOOD WARNING – ELKHEAD CREEK from the Moffat County Sheriff's Office
Yampa Valley Electric Association has two contested seats in this year's election. District 2 is Sunbeam, Maybell, and Craig. Debbie Cook is the incumbent and Ray DuBois is the challenger. District 6 is Steamboat Springs and North Routt. Tom Fox is the incumbent and Lisa Rosintoski is the challenger. Sasha Nelson in District 3, which is the City of Craig, is running unopposed. Ballots will be mailed May 26. The annual YVEA meeting is June 27. Bios of all candidates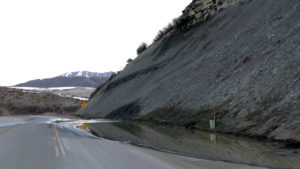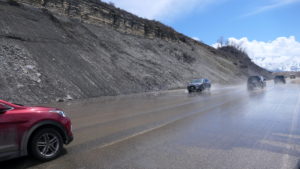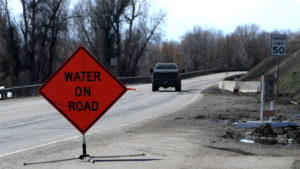 Work crews with Colorado Department of Transportation have been working on the flooded part of westbound Highway 40 just west of Steamboat Springs. They cleared the ditch over the weekend and water was draining properly from the roadway. But then the drain filled up again. CDOT reports that crews will clear the drain again this week and see about adding a second drain in the area. CDOT spokesperson Elise Thatcher says this section of Hwy 40 has been a problem in the past. Water comes off of the shale bluffs and then fills up the ditch. This year has been particularly bad with new waterfalls flooding the highway. Signs are in place warning of water on the roadway.
CDOT KEEPS TRYING TO CLEAR WATER ON HWY 40 WEST OF STEAMBOAT SPRINGS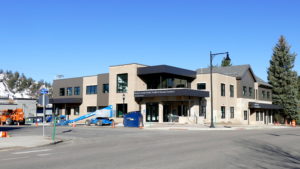 The final touches are being put on the new Routt County Department of Public Health and Human Services building at 6th and Oak streets in Steamboat Springs. Landscaping and the final paving is being done and the exterior is being finished on the 16,000 square foot building that cost $14.1 million to build.
Employees in the Human Services department and Routt County Public Health are scheduled to move in on June 1 and then the building will be open for business. A Grand Opening is scheduled for mid-July.
THE NEW ROUTT COUNTY PUBLIC HEALTH AND HUMAN SERVICES BUILDING SET TO OPEN JUNE 1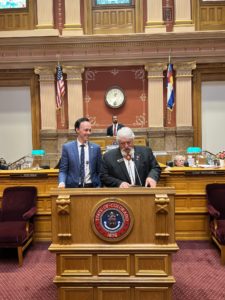 Courtesy photo
The Colorado Senate has advanced a bipartisan bill to create a Colorado River Drought Task Force. Bill sponsors are Senators Dylan Roberts and Perry Will. The task force would develop policy recommendations and promote water conservation. The bill now moves onto the House.
SB23-295 — Colorado River Drought Task Force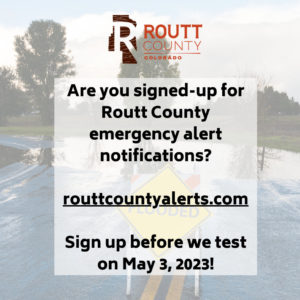 The Routt County Alert system will be tested at noon on May 3. Those who are signed up will receive a message that says TEST. Routt County Alerts is the quickest way for people to be reached in an emergency, such as severe weather, road closures, evacuations, or missing persons. Sign up at RouttCountyAlerts.com  Or text ROUTTTRAFFIC to 888777.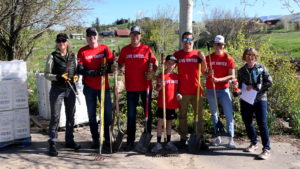 The Routt County United Way Day of Caring is from 9 a.m. to noon, Wednesday, May 24. Thank you to those volunteers helping with non-profits throughout Routt County tomorrow.  Volunteer Form 
Work is being done in Glenwood Canyon today through Thursday. Traffic will be stopped, but only for about ten minutes at a time, so detours aren't expected through Northwest Colorado. Proactive rock scaling work is being done so as to help prevent future rockfalls onto I-70 or the recreation path.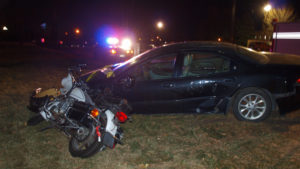 May is Motorcycle Safety Awareness Month. Last year, 149 motorcyclists were killed on Colorado roads, which represents 20% of the state's total traffic fatalities. About half of those who died weren't wearing helmets. Other factors were speeding and alcohol impairment. Drivers also need to use caution around motorcycle, especially in intersections. So far this year, 21 motorcyclists have lost their lives on Colorado Roads.
Colorado Motorcycle Fatalities 2002-2022
IT'S MOTORCYCLE SAFETY AWARENESS MONTH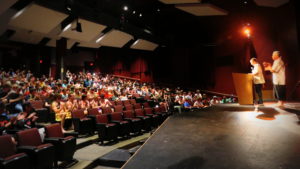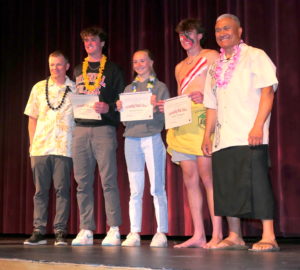 Steamboat Sailor student athletes were honored at the Sailor Luau Award Ceremony Monday night. Outstanding Senior Female Athlete is Autumn Oslowski.
There was a tie between two Senior Male Athletes. One is Cade Gedeon.
The other is Andrew Kempers.
The Sailors had 766 student athletes on 24 Varsity teams with 50 students participating in three sports this year.
SSHS ATHLETES HONORED AT SAILOR LUAU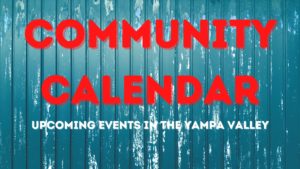 Check out what's happening in the Yampa Valley on the Community Calendar.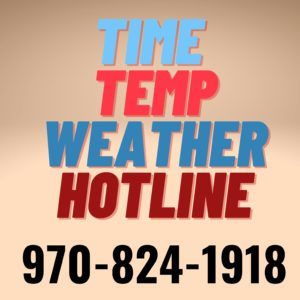 For the KRAI Time, Temp, and Weather Hotline, call 970-824-1918.