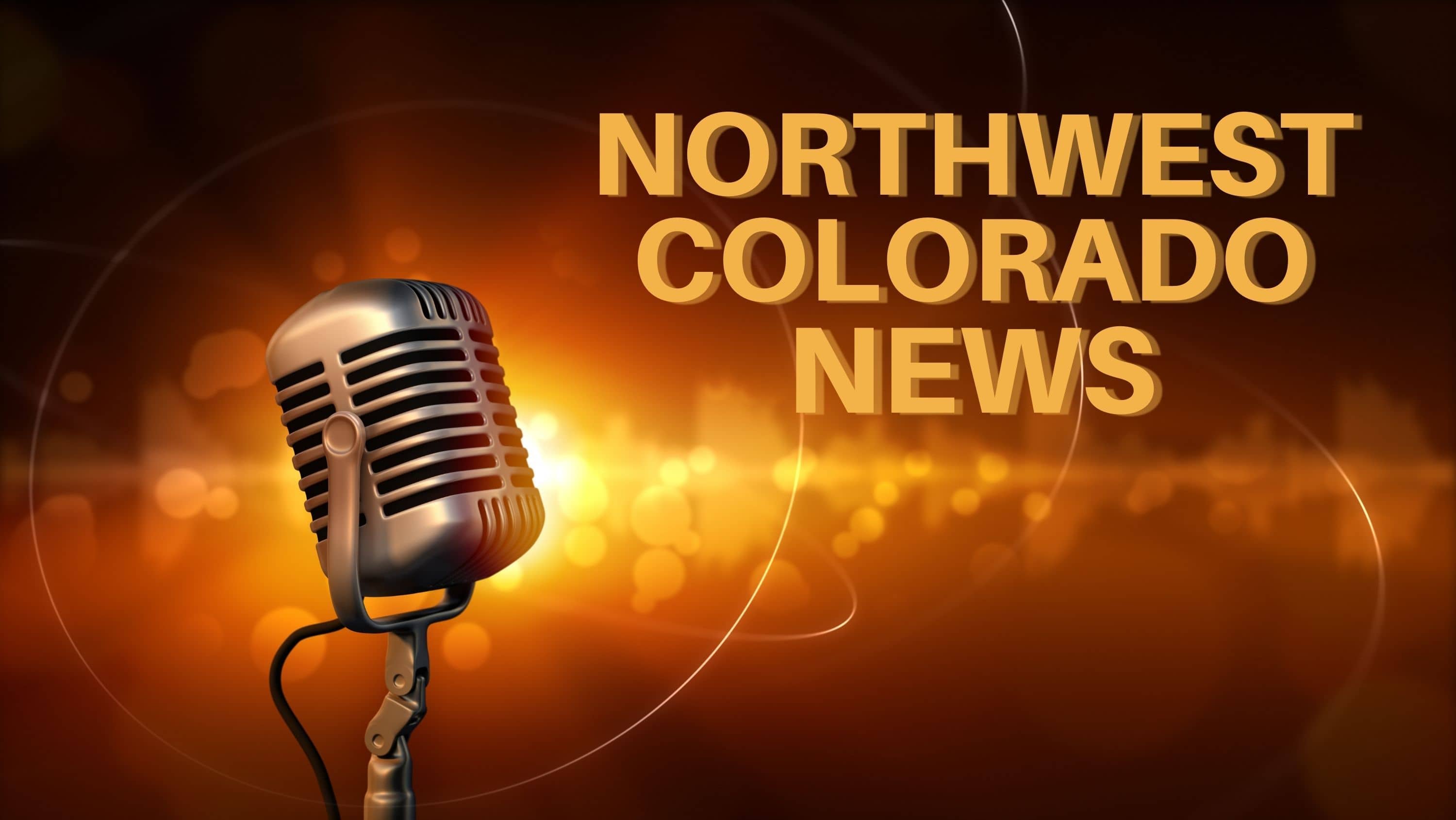 By Shannon Lukens.
The National Weather Service has issued a Flood Watch for the main stem of the Yampa River and the associated tributaries in Routt and Moffat Counties. This also includes the Elk River at Milner, also Rangely, Dinosaur, Craig, Hayden, Meeker, Hahns Peak, Toponas, Trappers Lake, and Steamboat Springs. The Flood Watch is in effect through at least Saturday afternoon.
Flood Watch from the National Weather Service
FLOOD WARNING – ELKHEAD CREEK from the Moffat County Sheriff's Office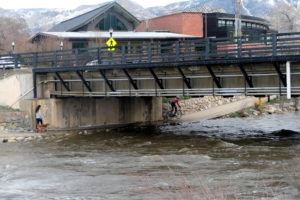 Sections of the Core Trail through Steamboat Springs that are impassable will be marked and closed. This picture is from the 13th Street Bridge, next to the library on Tuesday afternoon.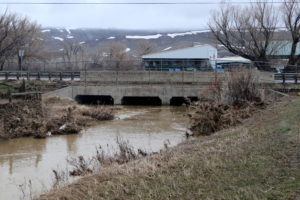 In Hayden, Dry Creek has been receding. If residents have extra sandbags, you can put them out in front of your house and Public Works will come by and pick them up this Saturday. But they still may need to be re-used. Here's Hayden's Public Works Director Bryan Richards.
"What we're looking to do is collect those already filled sandbags and put them on pallets, and have them ready to be redeployed and in other locations around town and those locations flood, maybe like the river."
Sandbags can also be dropped off at Dry Creek Park this weekend, during Hayden Clean-up Days.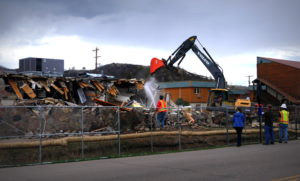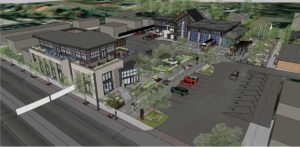 The old office building for the City of Steamboat Springs is being demolished right now. Tenth Street is closed during the demolition. This is where a new Fire Station and City Hall is being built.  New Fire Station & City Hall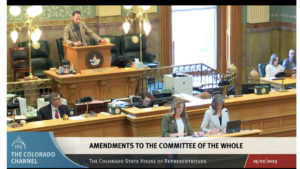 The Colorado House passed Senate Bill 23-256 on second reading Tuesday, which is the Management of Gray Wolves Reintroduction. The bill would assure that livestock owners and Colorado Parks and Wildlife officers could use lethal management, if necessary, on gray wolves living in Colorado. Representative Matthew Martinez is in support of the bill, in consideration of the Latino farmers and ranchers in his district in the San Luis Valley.
Wednesday is third reading, final action. The Senate has already approved it. Then it will go to the Governor's office.
Management Of Gray Wolves Reintroduction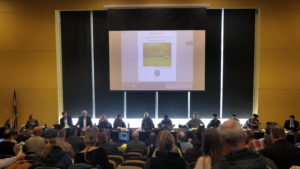 The Colorado Parks and Wildlife Commission is meeting in Glenwood Springs Wednesday and Thursday, May 3-4. The commission will discuss and then vote on the Final Wolf Restoration and Management Plan, and their recommendations of lethal management. The number of licenses for big game for the 2023 season will also be confirmed.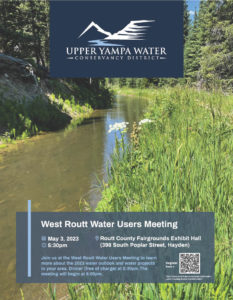 The West Routt Water Users Meeting for the Upper Yampa Water Conservancy District is at 6 p.m. today, May 3, in the Exhibit Hall at the Routt County Fairgrounds. The 2023 water outlook and water projects will be discussed. There is a dinner at 5:30 p.m. and it's free. But they ask that you register.
Thursday, May 4, is the National Day of Prayer, as officially proclaimed by the Moffat County Board of County Commissioners. There are two services in Craig at noon. One is at the new Moffat County Courthouse. The second is at New Creation Church. You are invited to either.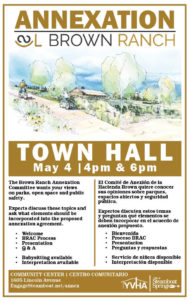 The next Brown Ranch Town Hall is at 4 p.m. and 6 p.m. on Thursday, May 4. The Brown Ranch Annexation Committee wants your views on parks, open space, and public safety. Babysitting and interpretation is available. The meeting is at the Steamboat Springs Community Center.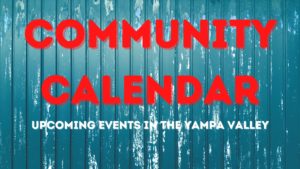 Check out what's happening in the Yampa Valley on the Community Calendar.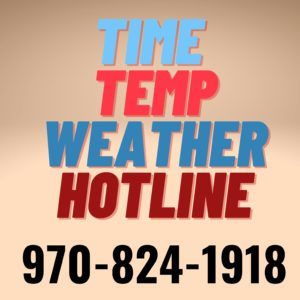 For the KRAI Time, Temp, and Weather Hotline, call 970-824-1918.