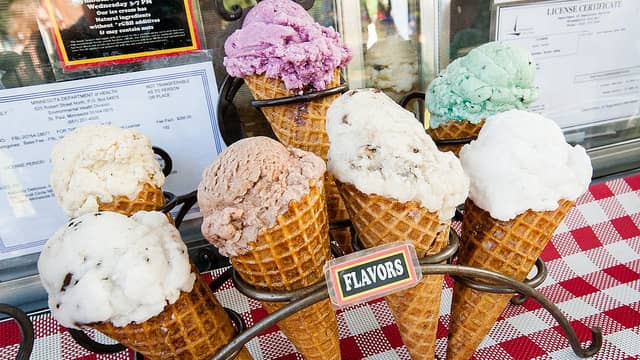 Possible food vendors for the six city parks in Steamboat Springs need to fill out an application with the city. Mobile food permits are limited, as are the hours and locations. The annual license fee is $250.
Food Vendor Press release from the City of Steamboat Springs; May 8, 2023.
Orders In for Mobile Food Vendors in City Parks
Applications Available For Permitted Mobile Food Service in Six Park Locations
STEAMBOAT SPRINGS, COLORADO-May 8, 2023-Potential merchants need to strike while the griddle is hot to obtain a permit as a mobile food vendor to provide food and/or non-alcohol beverages in various city parks through the summer.
"Cities across the country have seen a proliferation of mobile food options and Steamboat Springs is no different and also enjoying their popularity," said Parks, Open Space & Trails Manager Craig Robinson. "These locations see a steady stream of users throughout the summer and could be a prime area for mobile food vendors to share their culinary creations."
Individuals who wish to operate a mobile food establishment (food truck, tricycle, cart, trailer, wagon, etc.) for walk-up customers in one of six city parks must fill out an application and secure one of the limited numbers of mobile food permits.
Permitted vendors may conduct business between 7 a.m. and 9 p.m. at the following parks: River Creek (2 spots), Emerald (1 spot), Ski Town (1 spot), Howelsen (2 spots), Dr. Rich Weiss (bike only), and Little Toots (bike only). Mobile Food Vendor licenses are issued for a period of one year and may be renewable for successive periods of one year upon payment of the annual $250 license fee.
In addition, special events permitted by the city may restrict access to mobile vendors not associated with the event. Currently, mobile food vending is prohibited during the following events:
Ski Town Park, Cowpie Classic Rugby Tournament, July
Ski Town Park & Emerald Park, Soccer Tournament, July
Howelsen Park, Tour de Steamboat, July
Howelsen Park, Emerald Epic, August
Howelsen Park, High School MTB Race, September
Howelsen Park, Free Summer Concert Series, Dates TBD
Applications, vendor requirements and maps of each park can be found HERE and must be returned to Parks & Recreation. Don't wait because these permits will be 86'd from the menu due to the limited availability.