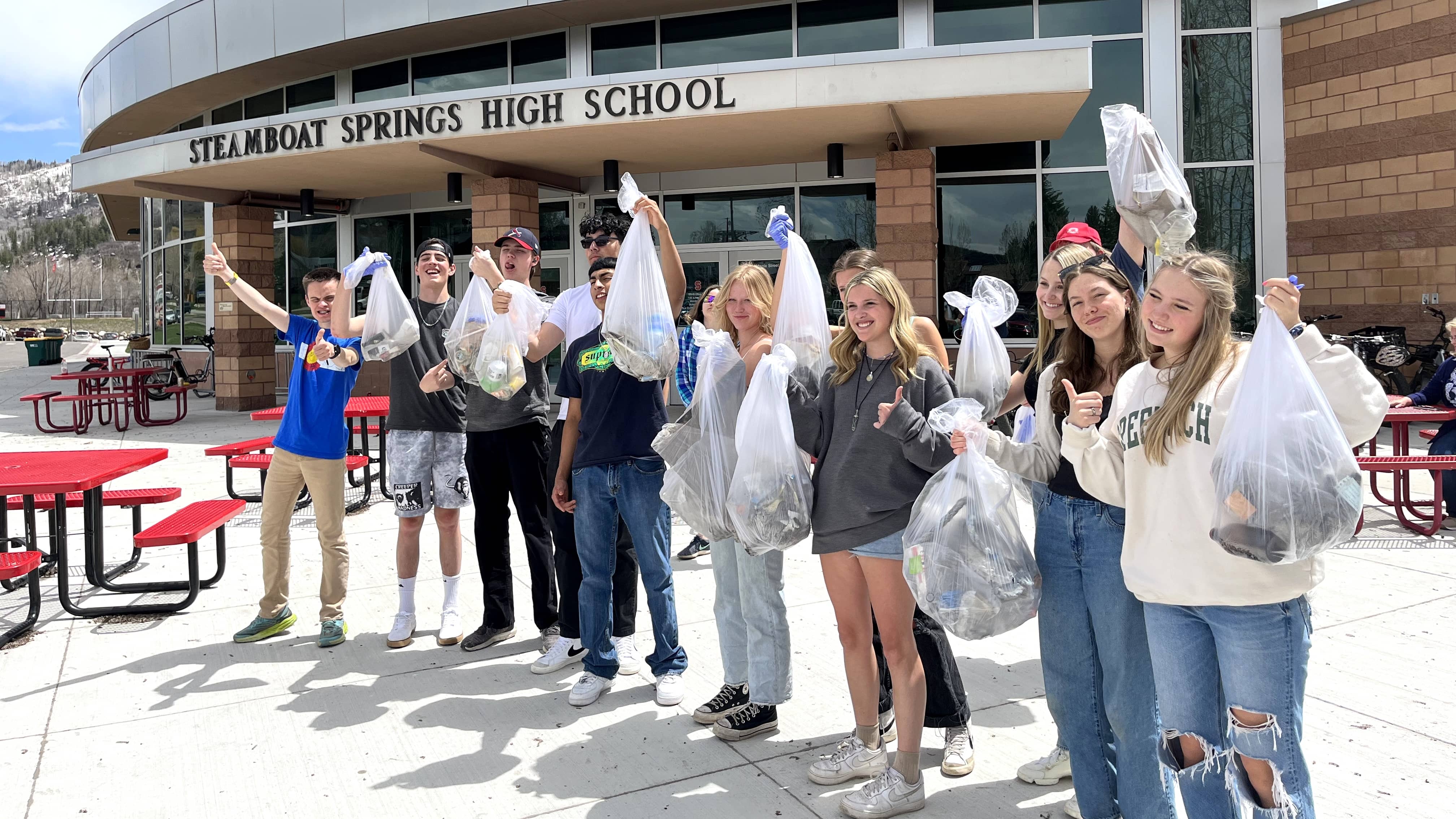 By Shannon Lukens. (Photo courtesy Ron Peterson.)
Students at Steamboat Springs High School have been picking up trash. It is part of an Environmental Science Class. Bennett Colvin is their teacher.
"The idea was to have our students collect trash, but primarily plastics, and then to figure out what are the types of plastics that we're finding that are in our pollution. And then from there see how each one of those types of plastics actually affect the environment because all of those, as they break down, have different implications for our animals, for our water systems… all those kinds of things."
The idea came from a parent who wrote to school principal Ron Peterson after driving by and seeing all of the trash under the rapidly melting snow.
Colvin says about 35 students have collected 50 bags of trash so far, around the school and in different parking lots where the kids hang out. One student found a $100 bill. They also found the front end of a car buried under the snow.
Colvin also says they didn't find any single-use plastic bags and he was happy about that.
"I think maybe the biggest win that we didn't find was a single single-use plastic bag. What the City of Steamboat did with like the plastic bags from like City Market and Walmart and things like that… it's working!"