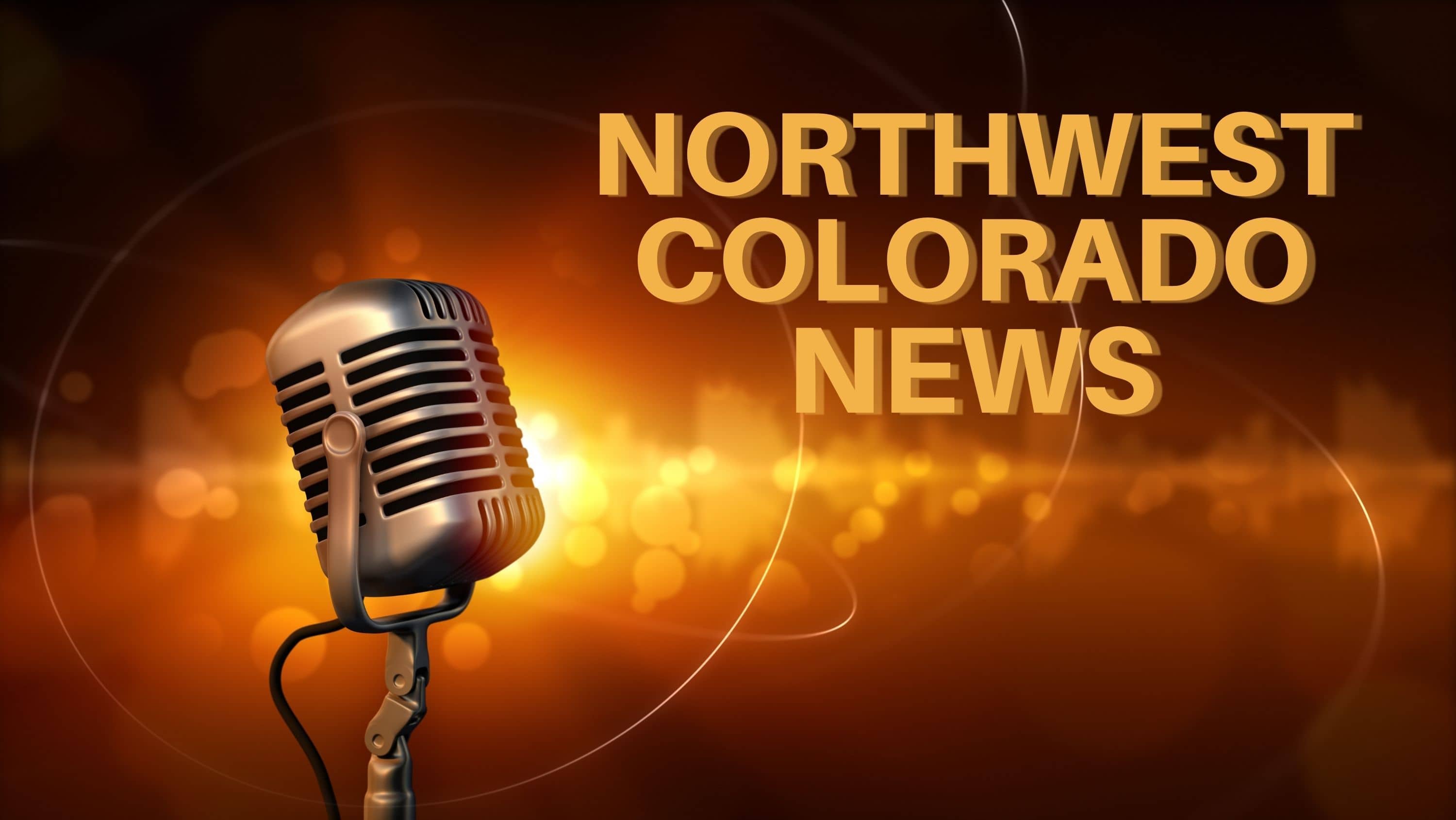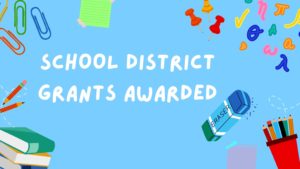 School districts in Routt County have been awarded $3.6 million dollars over three years to provide mental health services across Routt County schools. The Steamboat Springs School District will receive about $650,000 a year. That's the largest grant award of any rural school district in Colorado. The South Routt District, Hayden School District and Steamboat Montessori school are all receiving funds which will help hire school social workers and counselors. The grants are from the Colorado Department of Education.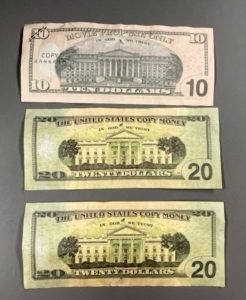 Counterfeit $10 and $20 dollar bills are being passed in Grand County. Granby Police says be on the lookout. The back of the bills says "Copy Money," or "Movie Prop Use Only."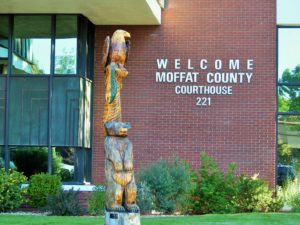 If you want anything from the old Moffat County offices, this afternoon from 4-8 p.m. is the time to get it. This is the old courthouse building, the extension office and the DHS-Social Services building. It includes all of the furniture and anything in there. Tomorrow, hours are 9 a.m. to 2 p.m.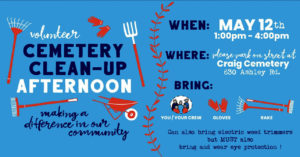 The Volunteer Cemetery Cleanup is from 1-4 p.m. this afternoon, May 12, in Craig. Bring a rake and gloves and electric weed trimmer if you have one.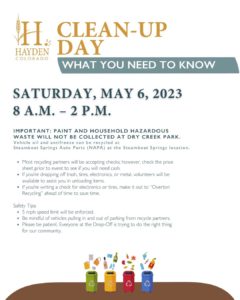 Help clean up Craig and Moffat County. Meet at the north end of City Park at 8 a.m. Saturday, May 13. Everyone who helps will be eligible for one free landfill voucher to be used in May or June. Hosted by the City of Craig.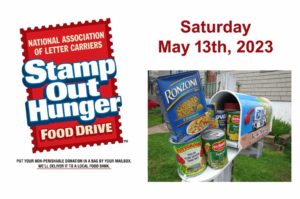 The U.S. Postal Service Food Drive is tomorrow, Saturday, May 13. The Craig Post Office is collecting food donations to donate to the Interfaith Food Bank in Craig. You can leave your donation at your mail box and your carrier will pick it up. Or there are drop-off locations at the Craig Post Office, Dollar Tree, City Market and Walmart in Craig.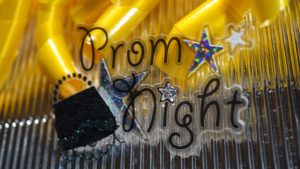 Saturday night, May 13, is prom, and then the popular After-Prom at Steamboat Springs High School. The public is invited to see the transformation at the high school from 7-9 p.m. on Saturday night.
LOCAL HIGH SCHOOLS HOPE FOR SUPPORT FOR AFTER PROMS THIS SPRING
Steamboat Springs High School Principal Ron Peterson met the Sailor Senior Class Thursday to tell the students how important it is to take care of each other and watch out for each other.
"It's a message that every student should hear at this time of year. But having sat in that emergency room at 2 a.m., 2:30 in the morning, three times in my career, it's a message that I promised that I would share with every single class that to take care of one another. Do it for your friends. Do it for your family. But do it. But the key is, when it starts getting to the point where it's dangerous, step in."
Congratulations to the Class of 2023 at Hayden High School. Graduation is at 2 p.m. on Sunday, May 14, in the gymnasium.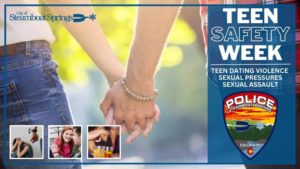 This is the last day of Teen Safety Week in the Yampa Valley. Today's focus is on Teen Dating Violence, Sexual Pressures, and Assault. One in three U.S. teens will experience abuse from someone they're in a relationship with before they become adults. Encourage open, honest, and thoughtful conversation with your teen. Talk openly with young teenagers about healthy relationship. Let your teen know how you feel about disrespect, abusive language, controlling behavior, and any form of violence. Teach your teen how to stand up for friends, and be an active participant in your teenager's life. There's more on Teen Safety Week on our website.
Steve Leonard has been named the Kremmling Field Office manager for the Colorado Bureau of Land Management. That's about 377,000 acres.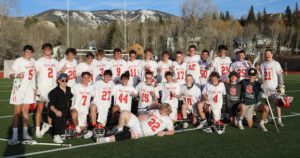 The Steamboat Springs High School Boys Lacrosse team has a big playoff game tonight in round two of the CHSAA State Championships. The game is at home at Gardner Field. It starts at 5 p.m. The Sailors are playing Battle Mountain. You can listen to the play-by-play on KTYV 105.7 Sports on FM, or watch on the Sailors YouTube Channel which you can access through Steamboat Radio.com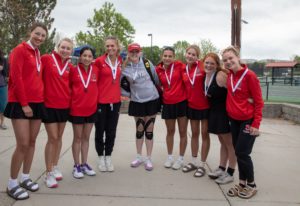 The Sailor Girls Tennis team is in Colorado Springs today to compete in the CHSAA State 3A Tournament.
Lucia del Haya (#1 Singles), Grace Brice (#2 Singles), Evan Quinn and Kelsey Norland (#1 Doubles), Amanda Dietrich and Dylan Quinn (#2 Doubles) and Kayla O'Brien and Leslie Jimenez (#3 Doubles).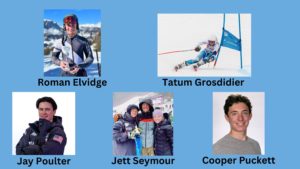 Two more Steamboat Springs Winter Sports Club athletes have been nominated to the US Ski Team. Roman Elvidge and Tatum Grosdidier are on the Development Team. Once the nomination is accepted and they pass conditioning protocols, they'll join Jett Seymour, Jay Poulter, and Cooper Puckett. That's five athletes from Steamboat Springs, which is the largest local contingent since the 1990s.
The Hayden Cog Run is Saturday. It's 8.4 miles. And there is a one-mile Kids Fun Run. The race starts at 10 a.m. tomorrow from Hayden Town Park. It's part of the Steamboat Springs Running Series.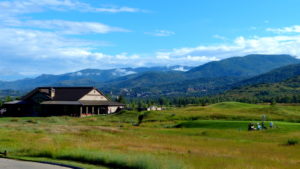 Haymaker Golf Course opens for the season on May 25. It's the 26th year for the 18-hole Championship Golf Course in Steamboat Springs. Online reservations are available for booking.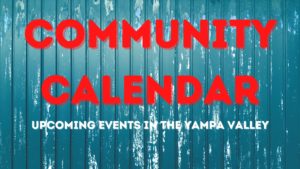 Check out what's happening in the Yampa Valley on the Community Calendar.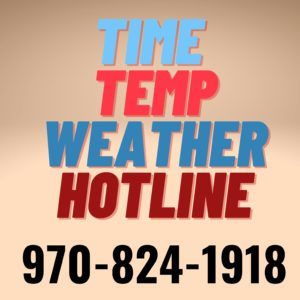 For the KRAI Time, Temp, and Weather Hotline, call 970-824-1918.