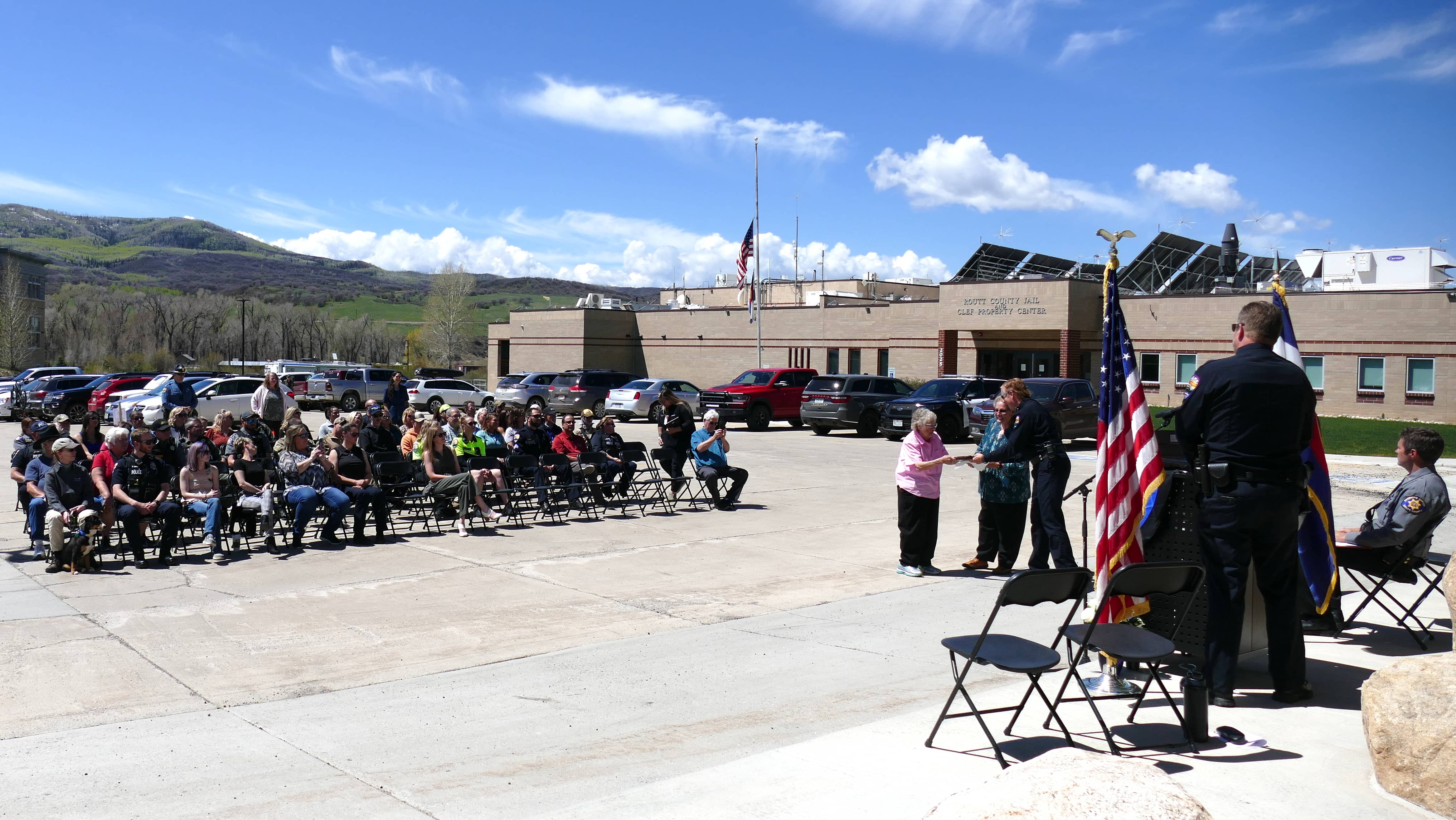 By Shannon Lukens.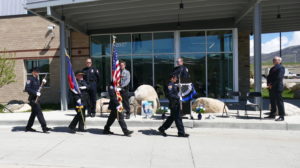 Routt County Law Enforcement recognized officers who have died in the line of duty Wednesday, and also those officers who have died while still serving. Here's Sgt. Sam Silva.
"I think this is really important because in my career here, I've lost five close friends and co-workers to deaths that weren't directly involved in the line of duty but they were still related to work and it's great that they are being recognized."
Wednesday's ceremony of "Honoring our Heroes," was in recognition of National Police Week.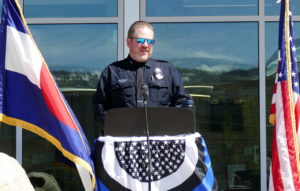 Interim Police Chief Mark Beckett recognized Steamboat Springs Police Officers. He also spoke of the recent death from cancer of Routt County Sheriff's Office Detective TJ Sisto. Chief Beckett also thanked all of the family members and loved ones in attendance. They were shown new plaques that will be hung up at the CLEF building (Combined Law Enforcement Facility).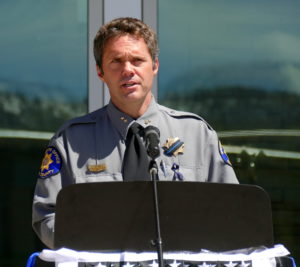 Undersheriff Josh Carrell remembered more fallen officers and said how he works with 56 people at the Routt County Sheriff's Office. He said, "We will never decrease our goals but will always increase our efforts."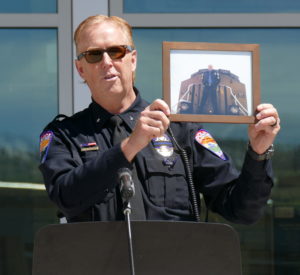 Steamboat Springs Police Commander Rich Brown spoke of being a co-worker and friend of Dale Coyner, whose end-of-watch was March 4, 2010.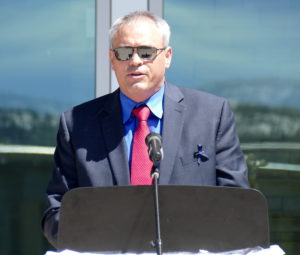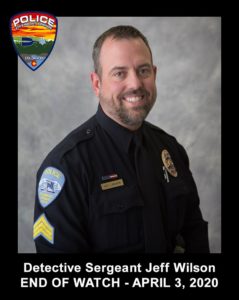 Sgt. Silva remembered his good friend and co-worker Sgt. Jeff Wilson whose end-of-watch was April 3, 2020. Sgt. Wilson also died of cancer.
Those officers who died while serving are:
Jeff Wilson – April 3, 2020
Dale Coyner – Dec. 4, 2010
JD Hayes – Retired
Clark Kreger – Feb. 1, 2015
Patrick Akers – Dec. 27, 2008
Those officers who died in the line of duty are:
Deputized Civilian Val Hoy was shot and killed while riding with a posse attempting to arrest a man wanted for cattle rustling and the shooting of a teenage boy on a ranch near Rock Springs, Wyoming, just north of the Colorado border. Deputy Hoy was a Union Army veteran of the Civil War. EOW: March 1, 1898.
Town Marshal Clem Eller was shot and killed while attempting to arrest a man for selling illegal liquor at a dance hall. As Marshal Eller approached, the subject drew a handgun and fatally shot him. The suspect was convicted of Marshal Eller's murder and sentenced to life in prison. EOW: November 5, 1927.
Deputy Sheriff Charles Gibbs, Sr., was killed when he was caught in an avalanche 22 miles northwest of Steamboat Springs while on his way to serve papers on two miners. A search party found his body under tons of snow the next day. Deputy Gibbs was a U.S. Army veteran of WWI. EOW: March 21, 1929.
Officer James Chew was shot and killed by an escapee from a Washington state prison. The suspect had been the focus of a manhunt in the area for several days. Officer Chew was a U.S. Marine Corps veteran and had served with the Steamboat Springs Police Department for four years. EOW: July 28, 1972.