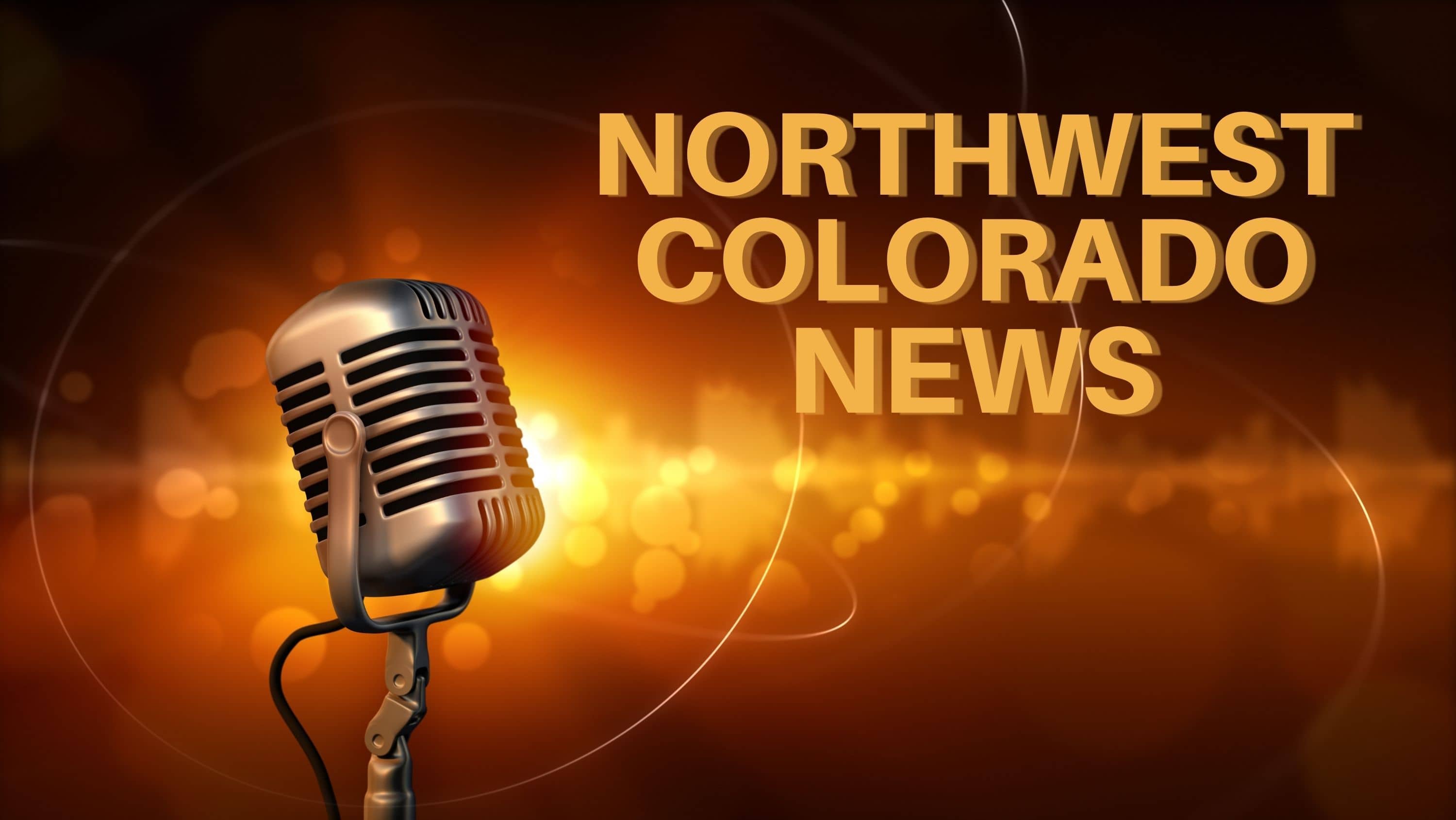 By Shannon Lukens.
A Hotshot firefighting crew from Craig is on a 14-day assignment in Canada. Today is day five to help with the wildfires up there.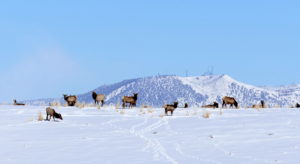 Colorado Parks and Wildlife has announced a reduction in big-game hunting licenses because of the extreme winter conditions. Reductions across the state average about 12% for deer, elk, pronghorn, moose, and bear. But its much more in the northwest region because of the harsh winter. In the Severe Winter Zone, recommendations for deer are reduced by 48%. Female licenses are reduced by 94%. Antlerless elk license recommendations are reduced in Bears Ears by 89%. Pronghorn licenses are severely (reduced by 74% for males and 83% for female licenses).
CPW says it is the most severe snow conditions in the past 70 years, from Rangely and Maybell, to Steamboat Springs, and up to the Wyoming state line.
There is a lot of information on this, with specific details and you can find it on our website.
BIG-GAME HUNTING LICENSES SEVERELY REDUCED BY CPW
2023 Big-Game License Recommendation Summary from CPW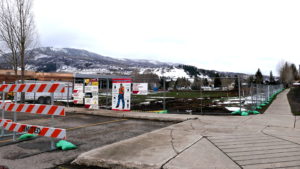 Those big cottonwood trees that were removed at Steamboat Springs High School last year, because of the reconfiguring of the parking lot, are being replaced. It's happening next Tuesday. Matt Tredway had planted the original cottonwoods that were there in the early 2000s, with students from a science class at the middle school when he was a teacher there. He says he and some of the students and staff and community volunteers will be back there to replant 12 new trees.
"Oh man, it feels great and it feels full circle and when we planted those little things they were just little sticks and it's so gratifying to see them grow up and be so prominent in front of the school and we're looking forward to a new group of those trees in front of the school as well."
Tredway used to run Everything Outdoor Steamboat when he was a teacher at the middle school. The students would sell trees as a fundraiser each year.
NEW COTTONWOOD TREES TO BE PLANTED AT SSHS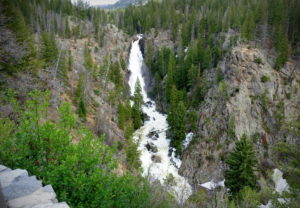 The water is rushing at Fish Creek Falls. The water drops 165 feet from the crest to the bridge. The bridge is still closed because of damage from the winter. But the Overlook Trail and the Uranium Mine Trail are both open.
In Hayden today, it is preschool and Kindergarten graduation and 8th grade promotion to High School. That's at 6:30.
Today is also Routt County United Way Day of Caring. Thank you to all who helped.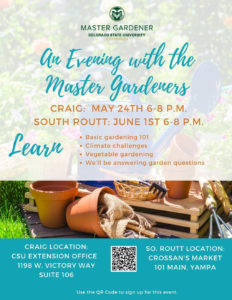 Spend an evening with Master Gardeners and learn about basic gardening, climate challenges, vegetable gardening and more. Master Gardeners will be at the CSU Extension office in Craig from 6-8 p.m. Wednesday, May 24, and then at Crossan's Market in South Routt from 6-8 p.m. on Thursday, June 1.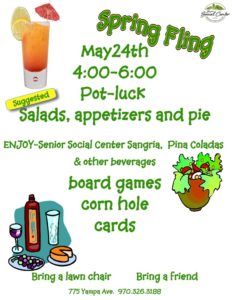 The Senior Social Center Spring Fling is Wednesday, May 24, in Craig. It's a potluck and there are games. Bring a lawn chair and bring a friend. It's from 4-6 p.m. at 775 Yampa Ave. in Craig.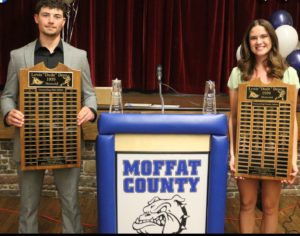 Moffat County has honored their Dude Dent Athletic Award winners. The winning Male Student Athlete is Cort Murphy. The winning Female Student Athlete is Cayden King.
Here are the nominees:
Male Students:  Ian Trevenan, Jonathan Lopez, and Cort Murphy
Female Students:  Cayden KIng, Alexis Jones, Elizabeth LeWarne
Check out what's happening in the Yampa Valley on the Community Calendar on our website.
For the KRAI Time, Temp, and Weather Hotline, call 970-824-1918.