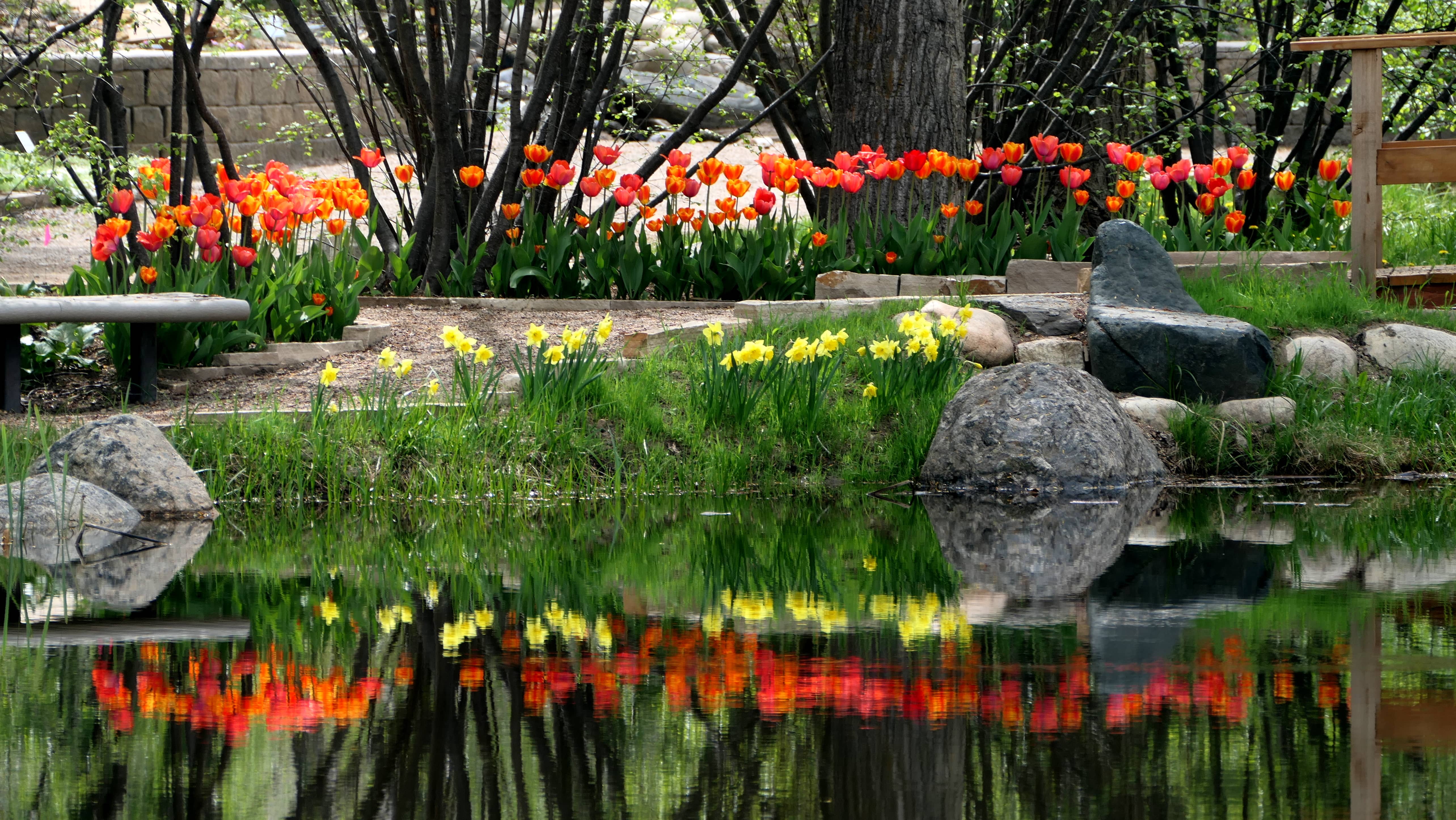 By Shannon Lukens.
The new gates are up at Yampa River Botanic Park, at the entrance at Emerald Fields and along the Core Trail. It's huge metal gates with decorative metal.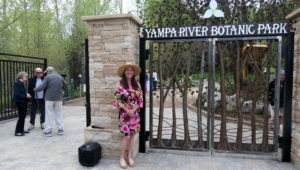 Jennifer MacNeil is the executive director of the park. She says the old entrance was very narrow, making it difficult for wheelchairs and strollers to come through. Now it's much taller which is good for another reason.
"Well the whole park is fenced to keep wildlife out because this would be like a salad buffet inside for all of the moose, deer, and elk. They would love to chomp down our plant collection."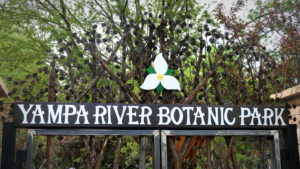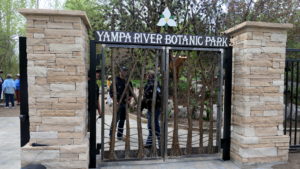 Grants and contributions from community members helped raise $455,000 for the new gates.
Yampa River Botanic Park is open daily, dawn to dusk and everything is blooming.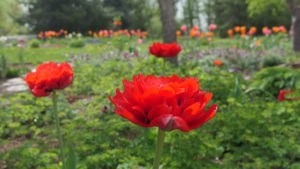 From the City of Steamboat Springs.
The Botanic Park board of directors embarked upon a schematic design process led by one of the board members, Cales Givens, a retired landscape architect. At a time when contractors were scarce, the late Chris Rhodes of Soda Mountain Construction was interested in helping with this project for the community.
The Botanic Park is grateful to all of the subcontractors who worked to create this project with their skills and talents including: Tim Wilson of Steamboat Steel, Journey Vreeman of The Fencing Specialists, Rosendo Calderon of Rams Masonry, Peter Sloop of Sloop Painting, and Dave Gittleson of SSX. Project Manager Zack Buckallew and new Soda Mountain Construction owner Chris Imbler stayed dedicated and passionate throughout and pulled the work together.