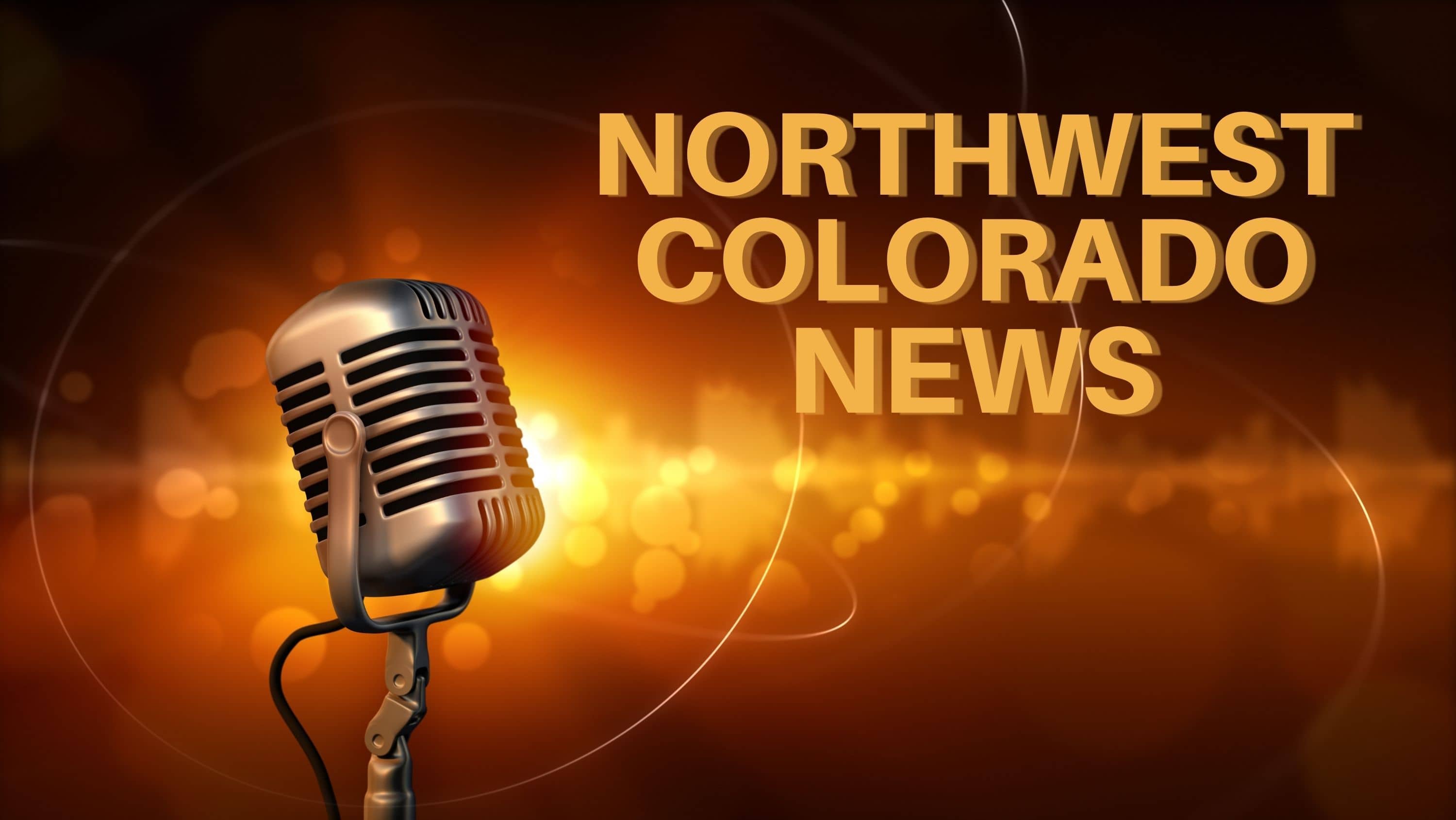 By Shannon Lukens.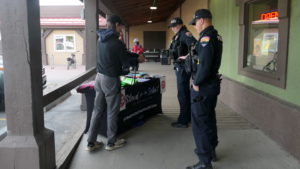 A group called Stand for the Silent has been in Steamboat Springs this week, with tables set up outside of businesses. They say they are raising money for child suicide prevention. Mindy Marriott who runs REPS (Reaching Everyone Preventing Suicide) in Steamboat Springs, spoke with them.
"They're saying that the funding that they receive locally will stay local and that is not true."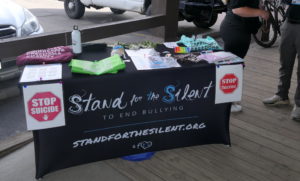 Lisa Lorenz who is the former director of Yampa Valley Autism said they gave out false information about REPS and they couldn't tell her where their main office is.
"It seems to me that if we really want to make a difference locally, we should support the local organizations that we already have here in Steamboat that are functioning at a premium level. To me, it appears that they are taking the money and taking it out of our community."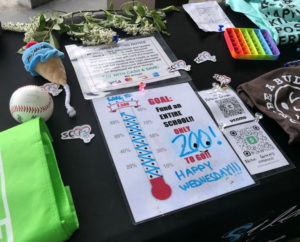 Stand for the Silent said they will "Fund an Entire School." Steamboat Springs School District Superintendent Celine Wicks said she had never heard of the group, nor had her elementary school principals. She thinks it's a scam.
Steamboat Springs Police showed up and asked questions but couldn't get answers of where the money goes in the community once it is collected so they asked the group to leave and said they would investigate them fraud and theft. Steamboat Interim Police Chief Mark Beckett also said, "We believe it's a scam."
`We googled, "Stand for the Silent Scam" and came up with the following news stories.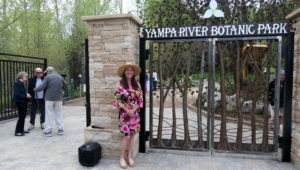 The new gates are up at Yampa River Botanic Park, at the entrance at Emerald Fields and along the Core Trail. It's a huge decorative metal gate. Jennifer MacNeil is the executive director of the park. She says the old entrance was very narrow, making it difficult for wheelchairs and strollers to come through. Now it's much taller which is good for another reason.
"Well the whole park is fenced to keep wildlife out because this would be like a salad buffet inside for all of the moose, deer, and elk. They would love to chomp down our plant collection."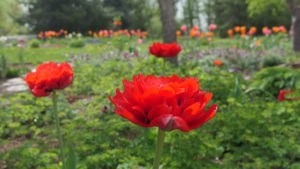 Grants and contributions from community members helped raise $455,000 for the new gates. Yampa River Botanic Park is open daily, dawn to dusk.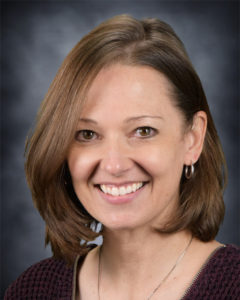 Kristyl Boies has been hired as the new principal for Yampa Valley High School in Steamboat Springs. She'll take the lead during the upcoming school year. Boies has been at Steamboat Springs Middle School for the past five years. She replaces Karla Setter who will become an assistant principal at Steamboat Springs High School.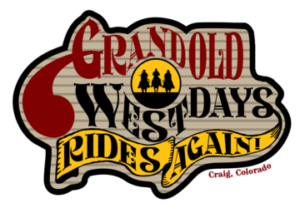 Grand Old West Days starts this evening and runs through Memorial Day in Moffat County. There are concerts, the cowboy action shoot-out, tractor pulls, and a lot more. The Downtown Business Association Parade is at 3 p.m. Saturday in downtown Craig. The schedule is at GrandOldWestDays.com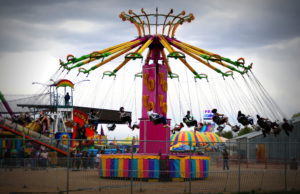 The Craig Chamber Carnival also opens up tonight and then runs through Monday at the Moffat County Fairgrounds.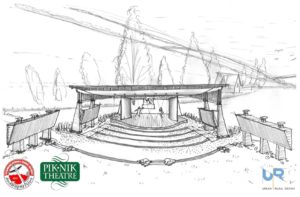 The Piknik Theatre Amphitheater is moving forward at Strawberry Park Elementary School. A final review of construction drawings is June 5. A public hearing is June 15. Groundbreaking should be June 19. Construction should take 10 to 12 weeks. Donations are still being accepted on the 200-seat outdoor performance space.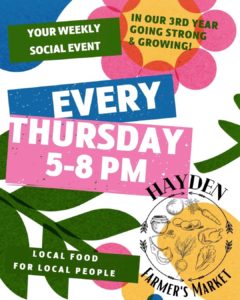 The Hayden Farmers Market starts Thursday, May 25. It's from 5-8 p.m. every Thursday evening through the summer on South Walnut Street. Reach out to Haydenfarmersmarket@gmail.com if you are interested in selling your products.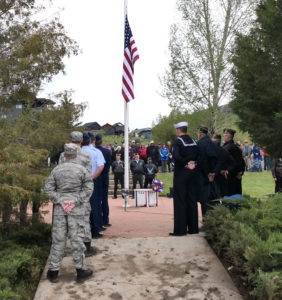 Also Thursday night, flags are being put on the graves of military service members at the Steamboat Springs Cemetery, by Boy Scouts and Civil Air Patrol Cadets. That's at 5:30 p.m. Services are at 11 a.m. Monday at the cemetery. The City of Steamboat Springs asks that you ride a free shuttle up to the Memorial Day Ceremony Monday. It leaves from the Stockbridge Transit Center, starting at 9:45 a.m.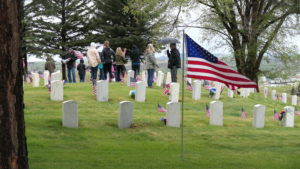 Memorial Day services in Craig are also at 11 a.m. Monday, at the Craig Cemetery. There is also a Memorial/Dedication of VFW Post #4265 at 1 p.m. Monday, May 29, at the Moffat County Fairgrounds for Grand Old West Days.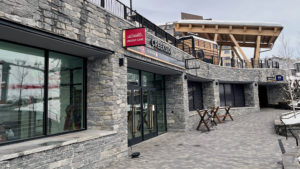 UCHealth Urgent Care at Steamboat Resort opens for summer hours on Friday, May 26. It's next to the Steamboat Ski & Bike Patrol in the Creekside Building at the base of Steamboat Resort. Summer hours are 9 a.m. to 4:30 p.m. every Friday, Saturday, and Sunday through Labor Day, with some extra days over 4th of July week. No appointment necessary. But patients can reserve their spot in line online at uchealth.org/steamboatresort
In skiing news… The last two Colorado resorts have announced their closing dates. The Mary Jane base is open at Winter Park. Closing day is Monday. A-Basin will close on June 4.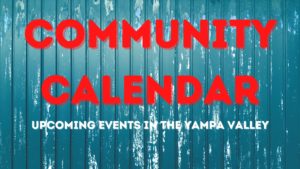 Check out what's happening in the Yampa Valley on the Community Calendar on our website.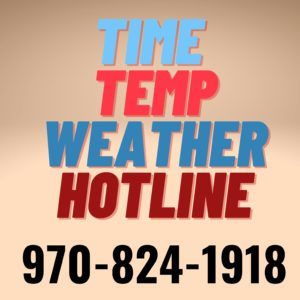 For the KRAI Time, Temp, and Weather Hotline, call 970-824-1918.