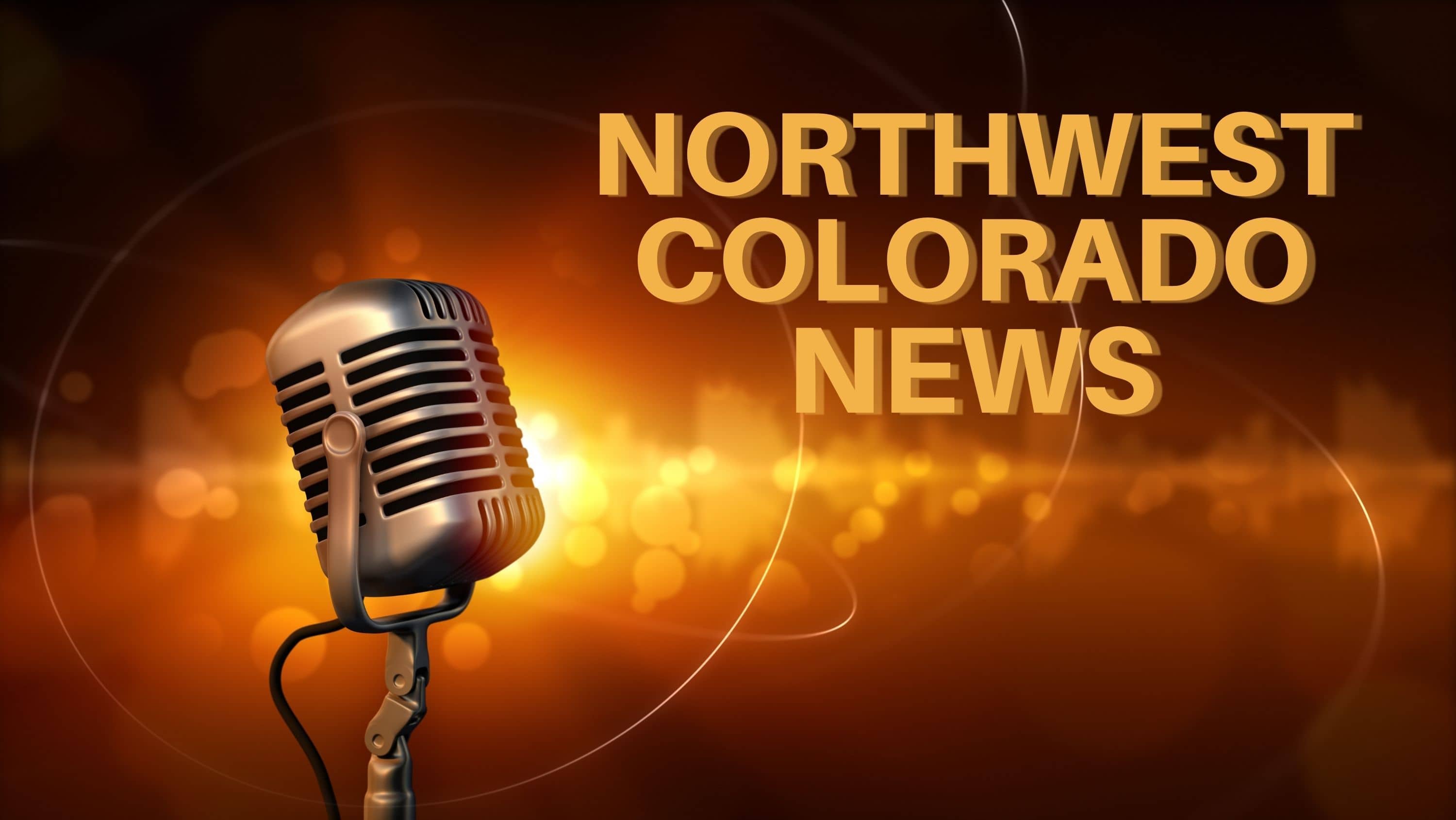 By Shannon Lukens.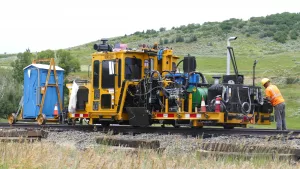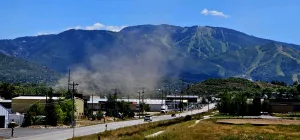 Track maintenance for Union Pacific Railroad is working its way through Steamboat Springs this week. Watch for flaggers at all railroad crossings. And watch for clouds of dust. We have reached out to Union Pacific to find out if that dust is dangerous. Mike Jaixen, Senior Manager – Corporate Communications, writes, "Thank you for reaching out to Union Pacific. We care about the communities where our employees live and work, and we strive to comply with all federal, state, and local requirements applicable to our operations and activities.  Our team will investigate concerns regarding the track maintenance project in the Steamboat Springs area to ensure that appropriate dust control measures have been implemented."
They are replacing 50,000 railroad ties on 32 miles of track, from east of Milner to Phippsburg.
RAILROAD TIES ARE BEING REPLACED BY UNION PACIFIC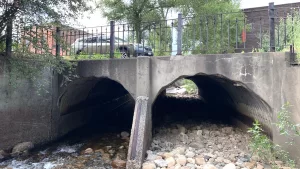 Starting today, Oak Street in Steamboat Springs will be closed between 10th and 11th Street to all vehicles. People can walk or bike through there. This section of Oak Street will be closed for two months for work to be done on two infrastructure bridges.
OAK STREET TO CLOSE BETWEEN 10TH AND 11TH ON MONDAY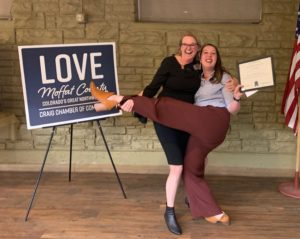 From Moffat County, Kirstie McPherson and the Board of Directors for the Craig Chamber of Commerce have received the 2023 Doers & Difference Makers Fellowship from the Boettcher Foundation. The Foundation invests in Colorado leaders to provide a foundation for transformational impact and community building across Colorado.
The Routt County Fair is underway.
Routt County Fair 2023 Schedule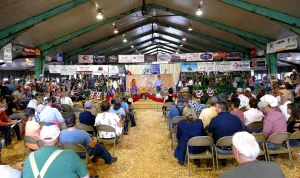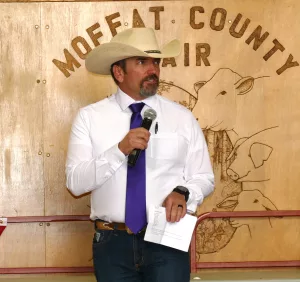 The 105th Moffat County Fair just wrapped up with the Junior Livestock Auction Saturday night.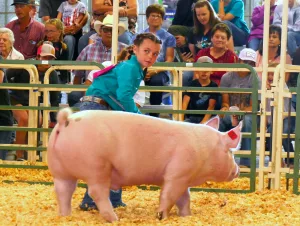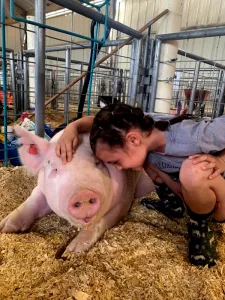 The 4H kids sold their animals that they showed all week, including 3rd grader Aunaka Moon selling her pig named Dirt.
"I don't want to sell him because he smiles at me and he lays down whenever I scratch his belly."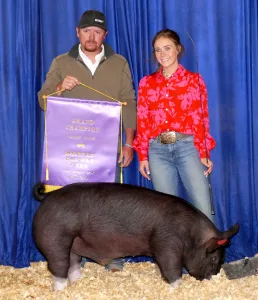 The Grand Champion Market Swine at the 105th Moffat County Fair is named Vito, owned by Grace Baker.
"This is my pig, Vito. He's been a really good pig all year. He made me really nervous because he has so much power. I didn't know if the judge was going to love him or hate him. But I guess he got lucky enough that he loved him."
Grace is a 2023 graduate from Moffat County High School. She is off to Montana State for college this month.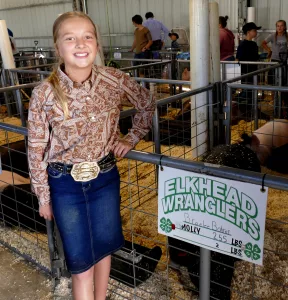 The Grand Champion Reserve Market Swine winner is Braelee Bohrer with her pig, Molly.
"I've been working pretty hard this year with her, and I've been feeding her some really good food and working with her a lot. I feel that I won because she has lots of good muscles on her and she looks really good. Not only that, but she never gives up, too. She doesn't get tired very easily."
Bohrer is going into 5th Grade at Ridgeview Elementary
GRACE BAKER WINS GRAND CHAMPION MARKET SWINE AT FAIR
There are many pictures from the Moffat County Fair on the KRAI & 55 Country Facebook Page.
Computers crashed at the Department of Veterans Affairs last week, which means the deadline has been extended to midnight tonight for veterans and survivors to apply for the Pact Act. It's a way to submit a claim to receive retroactive disability payments back to August of last year.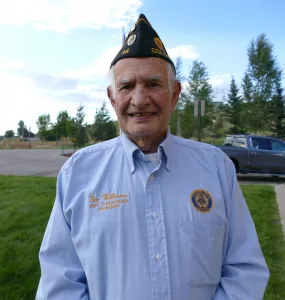 Gar Williams is with the American Legion Post 44 in Steamboat Springs.
SB Gar Williams
"Any veteran can file an intent to file claim and it needs to be done either online or with a veterans service officer and have it faxed in so they get a date and time stamp before Tuesday at midnight."
 Once again, that deadline is at midnight tonight.
PACT ACT DEADLINE EXTENDED TO THIS MONDAY, AUG. 14
The PACT Act is a new law that expands VA health care and benefits for Veterans exposed to burn pits, Agent Orange and other toxic substances. The link is below to file a claim. Or call 800-698-2411
VA U.S. Department of Veterans Affairs website with information
What's the PACT Act and how will it affect my VA benefits and care?
The PACT Act is perhaps the largest health care and benefit expansion in VA history. The full name of the law is The Sergeant First Class (SFC) Heath Robinson Honoring our Promise to Address Comprehensive Toxics (PACT) Act.
The PACT Act will bring these changes:
Expands and extends eligibility for VA health care for Veterans with toxic exposures and Veterans of the Vietnam, Gulf War, and post-9/11 eras
Adds 20+ more presumptive conditions for burn pits, Agent Orange, and other toxic exposures
Adds more presumptive-exposure locations for Agent Orange and radiation
Requires VA to provide a toxic exposure screening to every Veteran enrolled in VA health care
Helps us improve research, staff education, and treatment related to toxic exposures
If you're a Veteran or survivor, you can file claims now to apply for PACT Act-related benefits.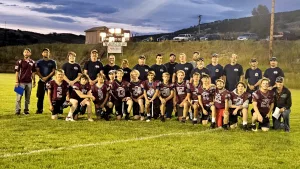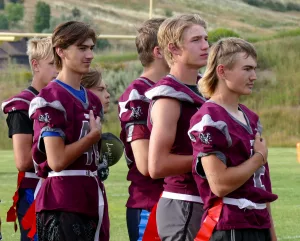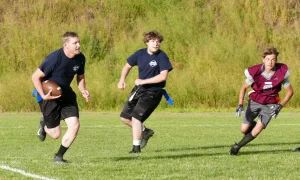 An event called Football & Fire Friday night helped raise money for the Soroco Rams football program in Oak Creek. Players on the high school team played flag football against the firefighters with Yampa Fire Rescue.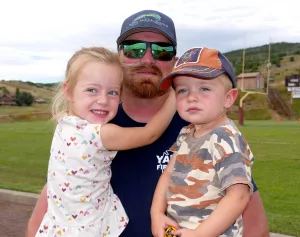 Johnny DeCosta is an assistant coach with the team and a firefighter.
"It's fun because it brings the community together. You bring everybody from the young kids who can play the flag football games to our high school boys interacting with the fire department and people coming out to support us."
The Rams ended up winning over the firefighters, 24-16.  The first game for the Soroco Rams is away against Belleview Christian on Aug. 26.
| | | |
| --- | --- | --- |
| SOROCO RAMS | FOOTBALL | |
| 1 p.m. Saturday, Aug. 26 | AWAY | Belleview Christian |
| 7 p.m. Friday, Sept. 1 | AWAY | Gilpin County |
| 2 p.m. Friday, Sept. 8 | AWAY | Dolores |
| 7 p.m. Friday, Sept. 15 | AWAY | St. Mary's in Colorado Springs |
| 7 p.m. Thursday, Sept. 28 | HOME | West Grand from Kremmling |
| 7 p.m. Friday, Oct. 6 | AWAY | Plateau Valley in Collbran |
| 7 p.m. Thursday, Oct. 12 | AWAY | Vail Christian in Edwards |
| 7 p.m. Thursday, Oct. 19 | HOME | vs. Rangely |
| 7 p.m. Friday, Oct. 27 | HOME | vs. Hayden |
 SOROCO RAMS BEAT FIREFIGHTERS IN "FOOTBALL AND FIRE" EVENT
Teachers in the Steamboat Springs School District return to work today for professional development this week.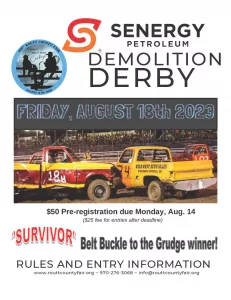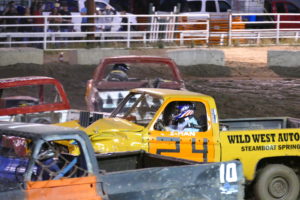 Demolition Drivers are still needed for the Demolition Derby this Friday night at the Routt County Fair. Sign up by today and that information is on our website. Derby classes include: Compact Car, Full-size car, Mid-size truck, and full-size truck. Also, get your tickets soon as this event has sold out every year for the past seven years.
DEMOLITION DRIVERS STILL NEEDED FOR DERBY AT ROUTT COUNTY FAIR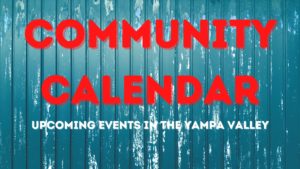 Check out what's happening in the Yampa Valley on the Community Calendar on our website.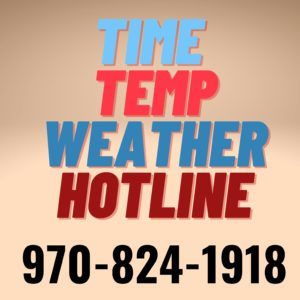 For the KRAI Time, Temp, and Weather Hotline, call 970-824-1918.