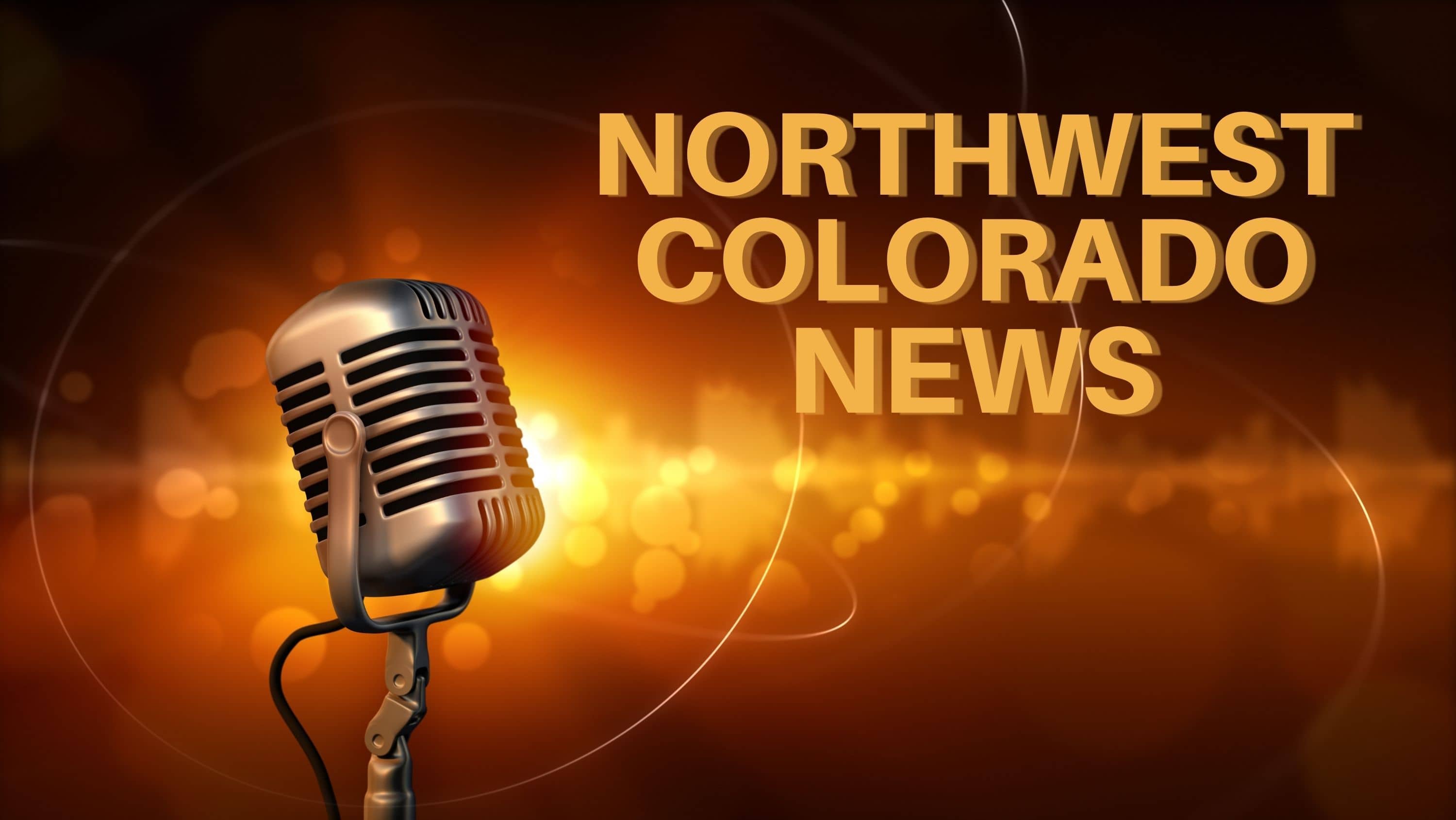 By Shannon Lukens.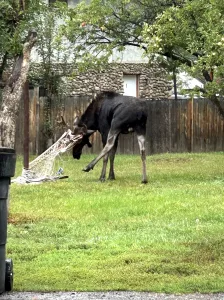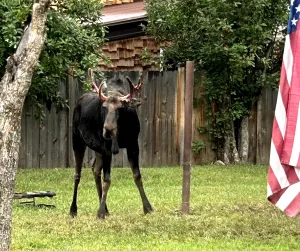 Courtesy photos
A young bull moose got tangled in a hammock in Old Town Steamboat Springs Monday. Wildlife officers had to use a tranquilizer to sedate him and remove him from the netting. The moose then woke up and went on his way. This is the time of year where male moose are rubbing their newly formed antlers on trees and vegetation to remove the velvet, so make sure to take down things like badminton nets and hammocks.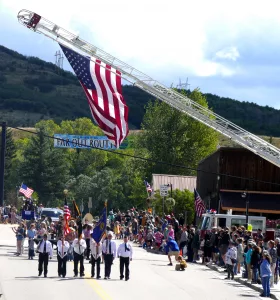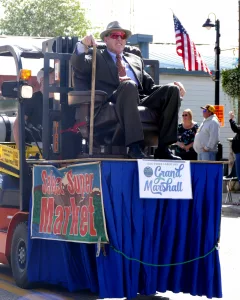 The Town of Oak Creek hosted Labor Day celebrations all weekend, with the Labor Day Parade down Main Street on Monday. Lenny Herzog owns the Select Super Market in downtown Oak Creek. Herzog was the Grand Marshal.
"What I've known all along is that people really appreciate us being here, in what we do and what we serve to the community. That's what keeps us going, so I'm just flattered and honored."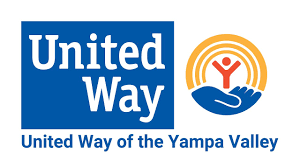 The United Way of the Yampa Valley is looking for a person for the grant review committee. Apply through the local United Way website before Sept. 11. As a member of this committee, your responsibilities will encompass the thorough evaluation of 20 to 30 grant applications during the fall season, and active participation in review meetings, and a comprehensive all-day hearing. Apply online Or contact Jennifer Bruen at associatedir@unitedwayyv.org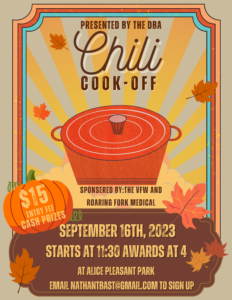 The Downtown Business Association of Craig is hosting A Chili Cookoff. It's Saturday, Sept. 16 at Alice Pleasant Park. Email Nathan Butler to compete with your chili at nathantbast@gmail.com to sign up. It's $15 per entry, and there will be some great prizes.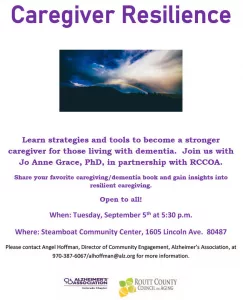 A Caregiver Resilience meeting is at 5:30 p.m. Tuesday, Sept. 5. Learn strategies and tools to become a stronger caregiver for those living with dementia. The meeting is at the Steamboat Springs Community Center.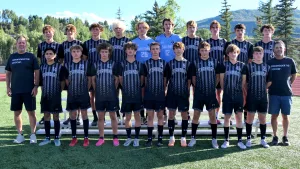 The undefeated Steamboat Sailor Boys Soccer team plays Eagle Valley at 5 p.m. tonight at Gardner Field. Here's Head Coach Rob Bohlmann.
"The majority of these guys have been playing together at the Varsity level for at least two years so there's a lot of cohesiveness from that. The way that they support each other on and off the field is really quite amazing."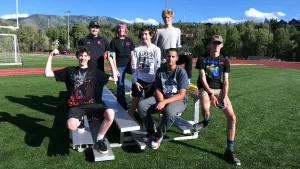 Steamboat Springs High School now has an ESports Team. It's Electronic Sports, like video gaming, and it is sanctioned by the Colorado High School Activities Association. Dani Booth is the head coach of the Sailors Esports team, which has five members on it.
"So this is our inaugural season. We're stoked. We're looking for more members. We're looking to grow the program. The students are really energetic and excited about competing and showing off their skills."
Cody Powers is the assistant coach.
"We're balancing out video games and being healthy. It's not just video games. We're doing a lot of exercises too to stay limber and work out a little bit."
Students can play at home, or at a group gathering. The competitions can be livestreamed so they're competing virtually against other schools in Colorado. The students work together on strategy, teamwork, and communication.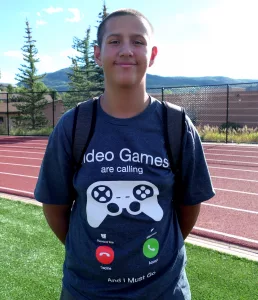 Abraham Candelaria is a freshman on the team.
"It's cool. I just play with some of my friends and communicate with others."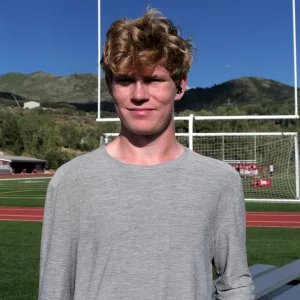 Then there is Bryce Kennish who is also a student on the Esports team.
"The thing that I like best about Esports is that it's very accessible. I like that I can do this and I can also have time for pursuing drama, and I don't need to move to other locations or go on long bus rides to get where I need to be and it really connects with something I have been doing since I was young."
Bryce is a junior at Steamboat Springs High School.
CHSAA crowns state champions in League of Legends, Rocket League, Super Smash Bros. Ultimate and Mario Kart. Pre-season starts Sept. 12, and the first regulation game for the Sailors Esports Team is Sept. 26.
MEET THE NEW ESPORTS TEAM AT SSHS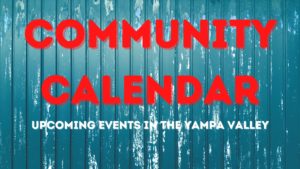 Check out what's happening in the Yampa Valley on the Community Calendar on our website.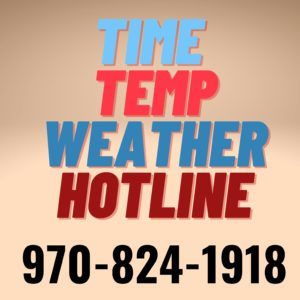 For the KRAI Time, Temp, and Weather Hotline, call 970-824-1918.