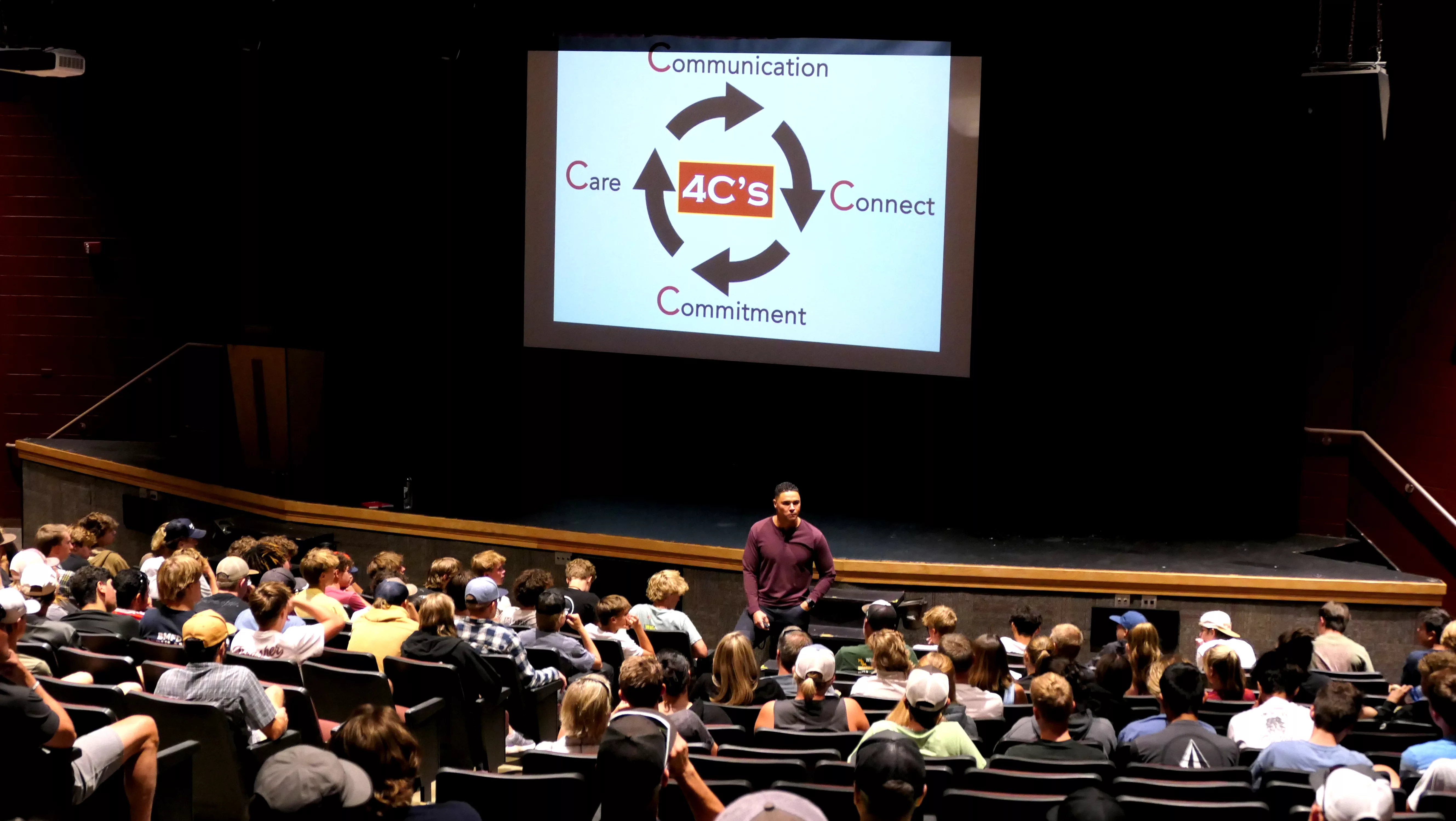 By Shannon Lukens.
Students and coaches throughout Steamboat Springs have had the chance to hear motivational speaker Thomas Williams this week. Williams is the author of Permission to DREAM and the Relentless Pursuit of Greatness. He is also an NFL Player Engagement Ambassador, professional speaker, and philanthropist.
"It's incredible to be in the mountain towns. One of the things that I've noticed that the coaches, and the people and the students and the student athletes are extremely resilient. One of the things that we talked about was for them to utilize some of the transferrable skills to become even greater than they were or even are currently athletes."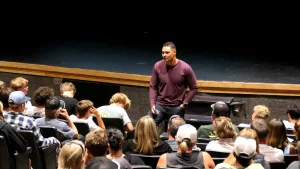 Williams spoke with student athletes in the auditorium at Steamboat Springs High School Wednesday evening.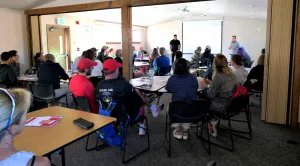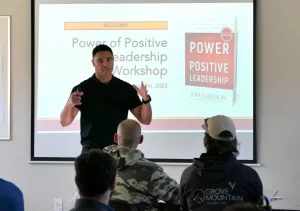 He is speaking with coaches and those involved with sports teams throughout the area Thursday morning, also at SSHS.
Williams speaks to groups and emphasizes the four Cs which are Communication, Connection, Commitment, and Care among teams and athletes.
"How companies, how teams, how athletics, educators, can build trust and relationships is by the four Cs. That's Communication, Connection, Commitment, and Care. It's a teaching progression going from communication and the reason why you communicate is so that you can connect. When you get connection, that's when you get commitment. And fourth and foremost is the last C which is Care. People don't care how much you know until they know how much you care."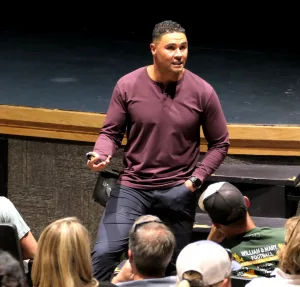 Here's more from the Steamboat Springs School District on Williams.
He also coaches both college and professional athletes on the inevitable transition to life beyond the scoreboard. He is driven by his mantra, "Athletes are great people first, who just so happen to be great athletes. Greatness may have started with sports but it doesn't end when you retire… GREATNESS is a lifestyle." Thomas serves as an NFL Player Engagement Ambassador, teaching college student athletes about character, leadership and the NFL evaluation process.
In 2008 ,Thomas graduated from the University of Southern California with a degree in Sociology. Nicknamed The Hitman, Thomas was a captain on USC's football team where he and his Trojan teammates had a record of 59-6. They won two National Championships and three Rose Bowls.
Selected 155th overall in the 2008 NFL Draft, Thomas played five years in the NFL, where he was not just focused on winning and competing, but rather mastering TEAMWORK, MENTAL TOUGHNESS and LEADERSHIP.
In 2012 after a career ending neck injury, Thomas transitioned from a game changer to a life changer, helping people tackle obstacles and finding their winning solutions.