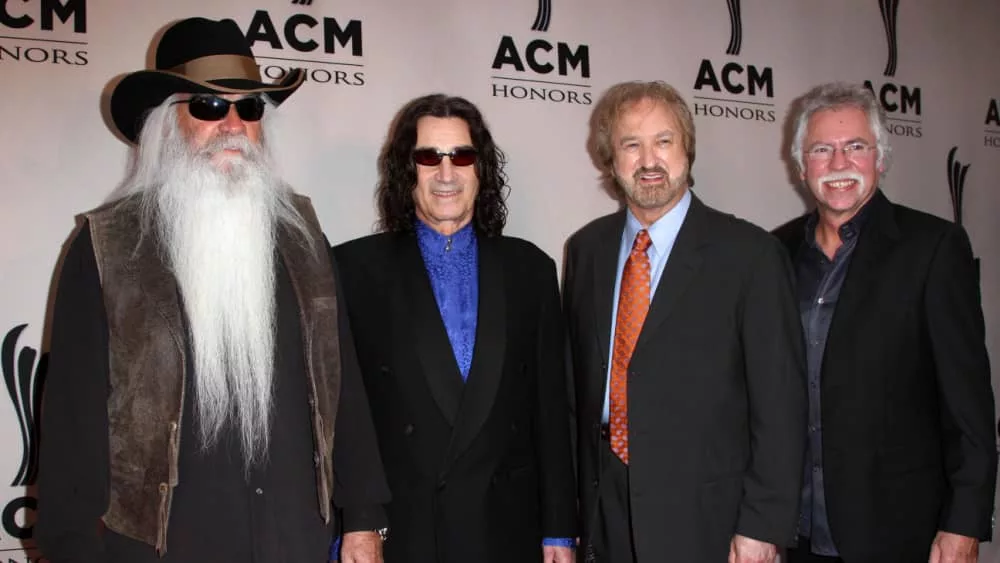 The Oak Ridge Boys announced they will be hitting the road one last time off the 'American Made: Farewell Tour,' which includes tour dates in 2023 through 2024.
The band's current lineup includes: lead singer Duane Allen, baritone singer William Lee Golden, tenor vocalist Joe Bonsall, and bass singer Richard Sterban. All four members joined in 1973, and this year marks their 50th anniversary together.
Golden said to Billboard: "When you're saying farewell, there's a lot of people you want to say farewell to. It's all the people that supported you along the way, the ones that called the radio stations, the ones that come and bought tickets to see us sing and sat in the rain with the rest of us while we were able to play and sing music. It's a lot of emotions because we as the Oak Ridge Boys are a family."
Added Bonsall: "We've worked nearly 150 dates a year almost every year. We've never booked tours like a lot of groups do — making an album and doing maybe 50 or 60 days to support it. We may tour under a different tour name every year, but it's really the never-ending tour. We've never known how to stop or slow down, for sure. So what we have put a concentrated effort in our thought pattern here in the last year or so into how can we slow it down some, but still keep moving forward."
For information on the The Oak Ridge Boys  'American Made: Farewell Tour', head to their official website.
Editorial credit: s_bukley / Shutterstock.com