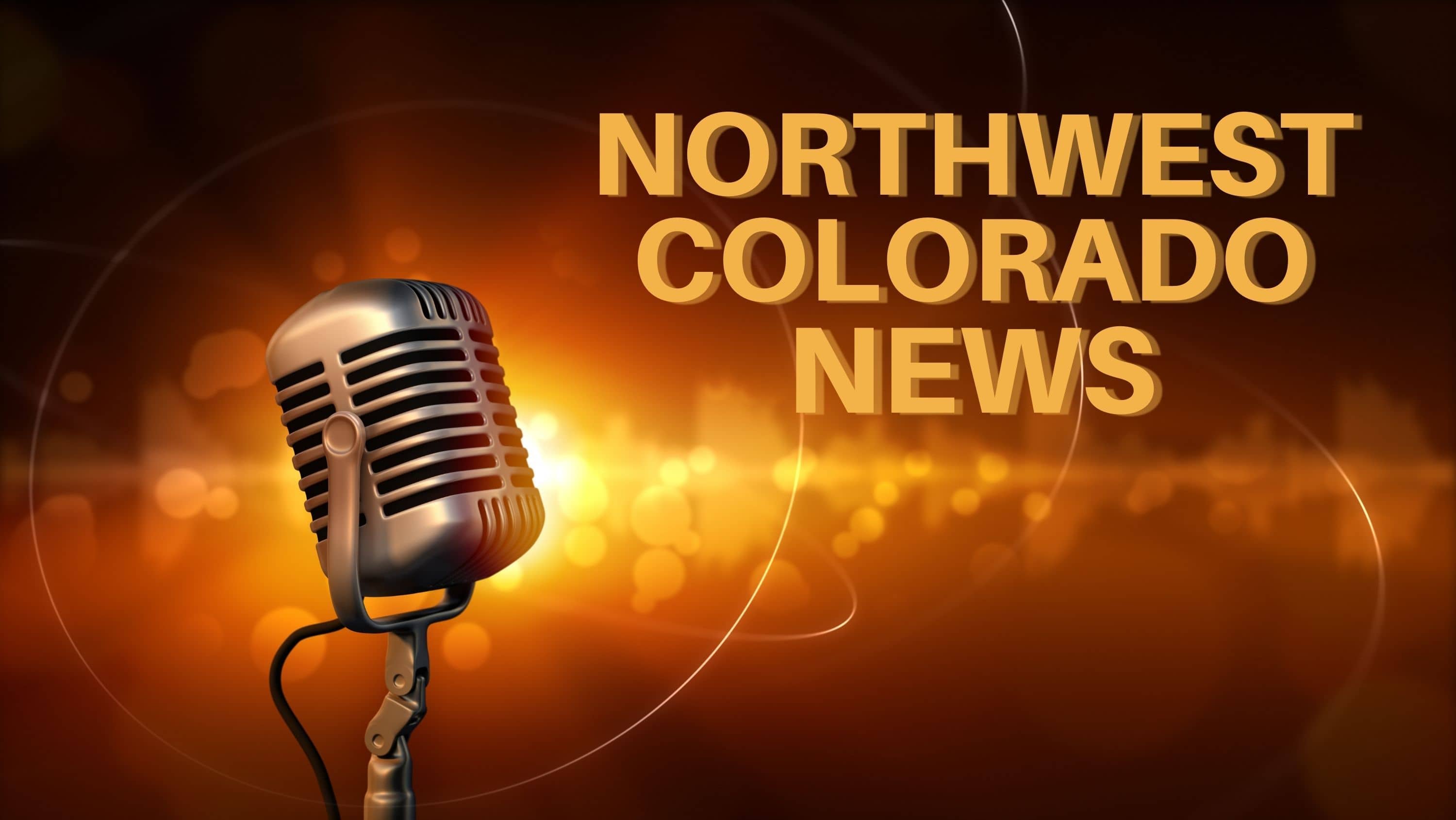 By Shannon Lukens.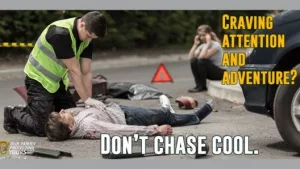 The regional Colorado State Patrol office says they'll be doing extra patrols today for the last day of the first hunting season. The troop wide strict enforcement starts at 10 a.m., running through the day and into the evening. CSP says they'll be focusing on traffic safety in our area. Always wear your seatbelt. Don't drink alcohol or consume marijuana. Arrange a sober driver. Never get behind the wheel drunk or high. And if YOU see dangerous driving, dial *CSP to report it. You've been warned.
CSP CRACKING DOWN ON LAST DAY OF HUNTING SEASON ON WEDNESDAY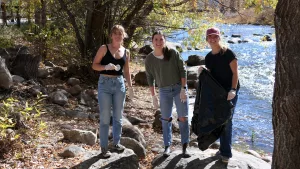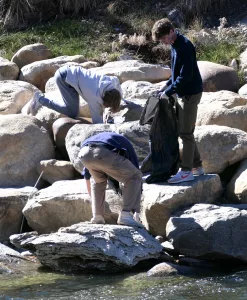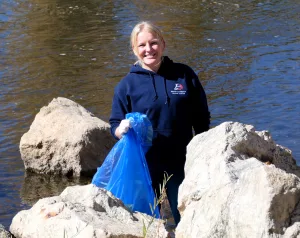 Students from Steamboat Springs High School picked up trash along the Yampa River Tuesday. Alex Hanna organized the cleanup day for students in Eco Club and National Honor Society, as a way to give back to the community.
"I think with the coming winter and with all the people in town this summer, we wanted to just wanted to clean the river and help out before the snow sets in, just to clean it all up and get it out of our systems and ecosystems."
Friends of the Yampa provided gloves and trash bags to the students.
SSHS STUDENTS HELP CLEAN UP THE YAMPA RIVER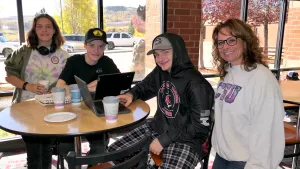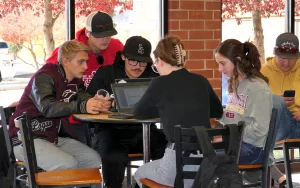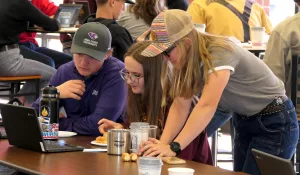 Seniors at Soroco High School gathered to make some decisions Tuesday. Staff worked with the 34 Ram Seniors to help pick their pathway. Jeannie Jo Logan is the academic advisor for Soroco.
"I think it's important because we need to celebrate our students' successes. This is their journey and we have just invested four years of our lives for their lives. Whatever path they choose to go on, we're here to make sure they're successful."
Logan says they work on the Three Es: Employment, Enlistment, or Enrollment. Some students submitted the Common App to apply for college, as it is free to apply to any college in Colorado through Thursday.
SOROCO SENIORS WORK ON PLANS FOR AFTER GRADUATION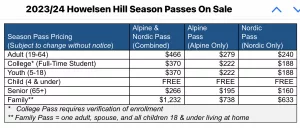 Season passes for Howelsen Hill are now on sale. Options include Alpine, or Nordic, or a combination of both. There is also a family option. Buy your Howelsen Hill pass online at SteamboatSprings.net/ski, or purchase at the Howelsen Hill Ticket Office, but check on those hours first.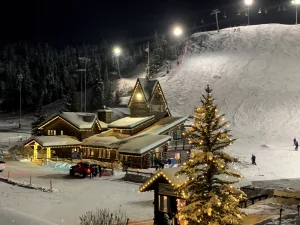 Opening day for the 108th season of historic Howelsen Hill is scheduled for Saturday, Nov. 25, conditions permitting. Ski Free Sunday is still happening and starts the next day.
HOWELSEN HILL SEASON PASSES NOW ON SALE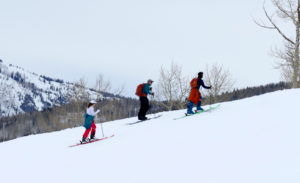 Three groups will each receive $8,800 each from sales of the winter uphill armbands from Steamboat Resort last year. They are Routt County Search and Rescue, Routt County Crisis Support, and Friends of the Colorado Avalanche Information Center. Armbands for those hiking or skinning up the mountain will be required again this year. They're $39 per person. Stick to the designated route, no dogs, and uphill access is before 9 a.m. and after 4:30 p.m. each day.
Steamboat Resort Uphill Access Policy
STEAMBOAT RESORT MAKES DONATIONS FROM UPHILL ARMBAND SALES

A new mural is being painted along the path that runs along Fish Creek under Highway 40. It is 144 feet long and it says "One Love Steamboat." Local students are doing it with Steamboat Springs art teachers Garret Bock and Megan Westerkamp. It will have a topcoat of ultra-protective, anti-graffiti coating.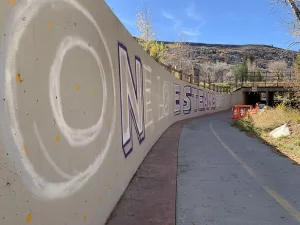 STEAMBOAT SPRINGS IS GETTING A NEW ART MURAL
Hayden Town Council is having a work session at 5:30 p.m. tonight followed by a special meeting at 7 p.m. That's in Hayden Town Hall on Jefferson Ave.
The Town of Yampa also meets tonight at 6 p.m. One agenda item is a discussion on the expansion of the Sarvis Creek Wilderness area.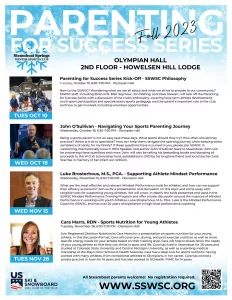 A talk on Navigating Your Sports Parent Journey, by John O'Sullivan, is at 6:30 p.m. tonight in Olympian Hall at Howelsen Hill. It's hosted by Steamboat Springs Winter Sports Club.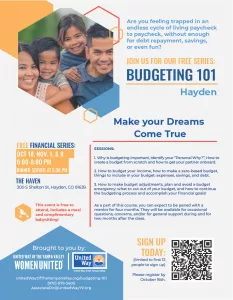 Learn about Budgeting 101 with a free financial series in Hayden. It's brought to you by United Way of the Yampa Valley. The meetings are free and it includes a meal and free babysitting. Each session starts with dinner at 5:30, followed by the presentation from 6-8 p.m. It's Oct. 18, Nov. 1, and Nov. 8, at The Haven on Shelton Street in Hayden.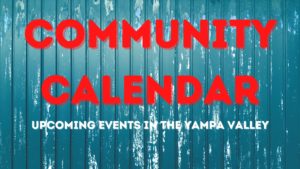 Check out what's happening in the Yampa Valley on the Community Calendar on our website.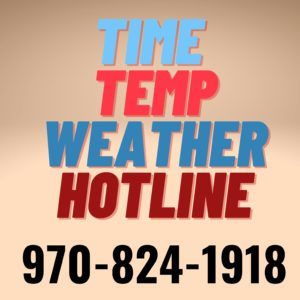 For the KRAI Time, Temp, and Weather Hotline, call 970-824-1918.