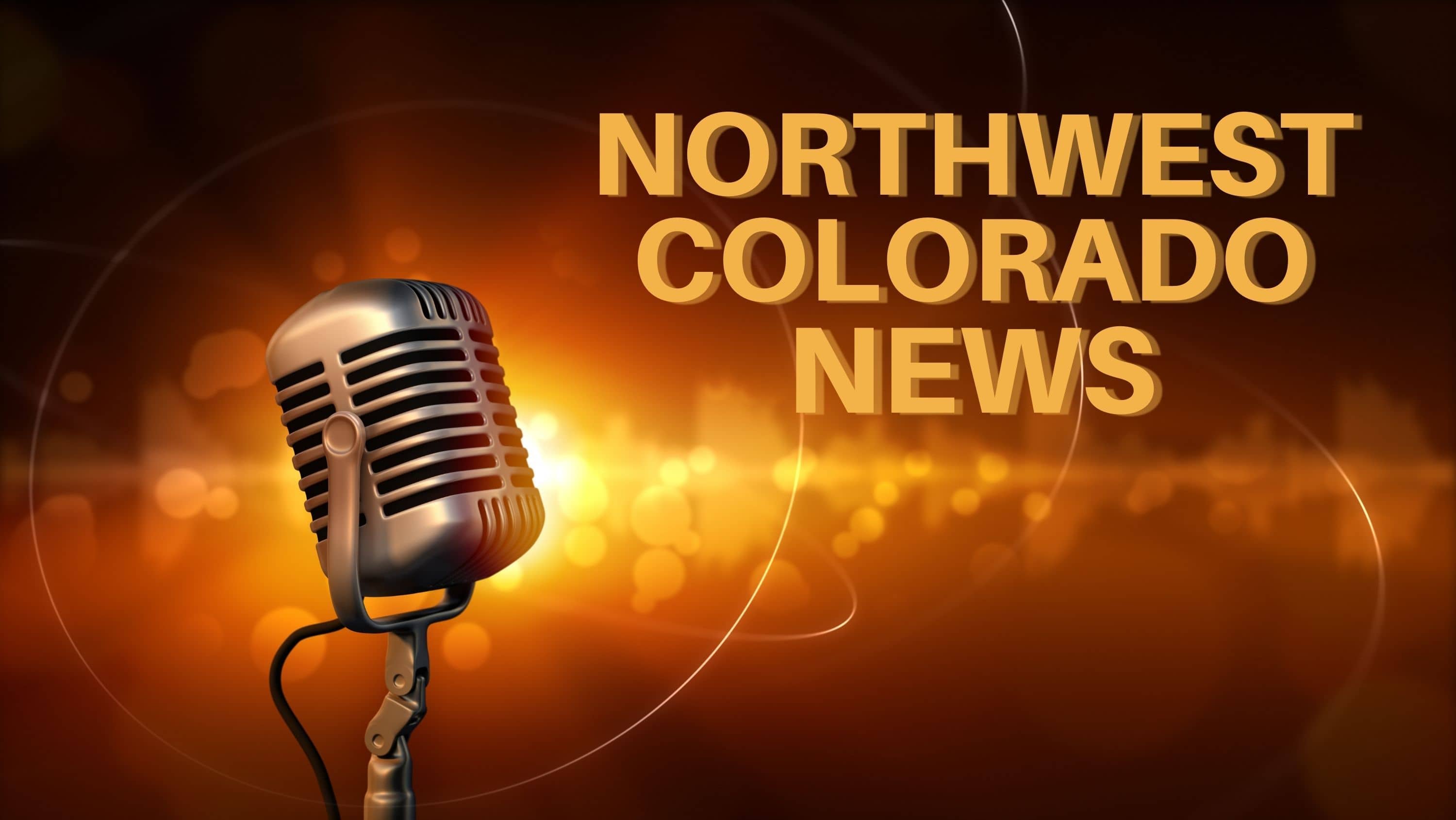 By Shannon Lukens.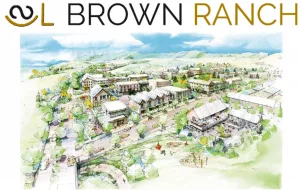 Steamboat Springs City Council has voted to NOT send Brown Ranch annexation to a public vote. It happened after midnight Wednesday, when Council Member Joella West switched her vote, making it 4-3 against annexation of Brown Ranch being on the ballot for Steamboat Springs voters to decide. Here's Jason Peasley, the executive director for Yampa Valley Housing Authority.
"So we're very proud of the council. It was a bold decision for them to make. We're working on plans to get to work and that is what we want to be doing. Doing the work that the community has asked us to do. Get out there, design really great neighborhoods, put in the infrastructure, build the buildings, sell the units, lease it up, build a community. That's what we're looking forward to doing."
Brown Ranch is expected to bring 2,262 units over the next 20 years to the community, to help house Steamboat's workforce.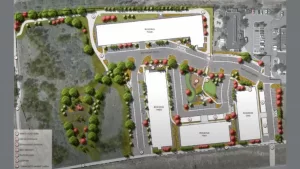 Before Brown Ranch, it's the MidValley Housing Project, behind the UCHealth Urgent Care building along Hwy 40. Wednesday afternoon was the official groundbreaking and work has begun.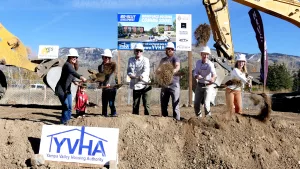 Leah Wood, president of the Board for the Yampa Valley Housing Authority, says the project is possible because of the partnerships between the benefactor who donated the land, City Council, grant funding from DOLA, and members of the Steamboat Springs community.
"This project needed all of these partners to come together in order to deliver the affordable housing that our community so desperately needs."
Mid Valley will have 234 total units, with 84 of those as condominiums for sale.
OFFICIALS BREAK GROUND AT MID VALLEY ATTAINABLE HOUSING PROJECT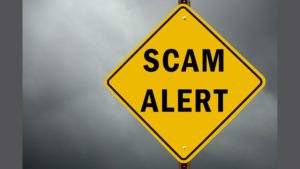 The Routt County Sheriff's Office is sending a scam alert of fraudulent calls being made to residents concerning legal issues. It looks like the call is from the sheriff's office, but it isn't. Never give anyone a credit card or bank account information over the phone like that. Call dispatch if you need help.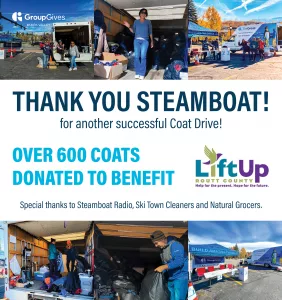 The Coat Drive last weekend was a success with over 600 coats donated to benefit LiftUp of Routt County. They'll be cleaned and then sent to LiftUp to be distributed to those who need them in the community. Thank you to The Group Real Estate for organizing the coat drive again this year.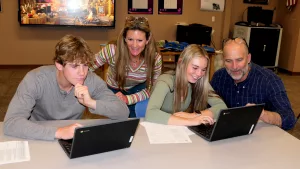 Today is the last day for Colorado seniors to fill out a free college application to any Colorado colleges or universities. Wednesday was Free Application Day in the library at Steamboat Springs High school. Lara Sigman heads up the counseling department at the high school.
"This is an exciting time for all students in Colorado, specifically Steamboat Springs High School. Lots of kids are in here. The excitement is great."
SSHS LIBRARY IS BUSY WITH SENIORS APPLYING TO COLLEGE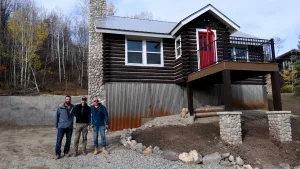 The historic Selbe House is ready for occupancy. The house was built in 1938, and it was in downtown Steamboat Springs, at 6th and Oak. But it had to be moved to make way for the new Routt County Health and Human Services building. The county had a contest to see who wanted it and the Steamboat Mountain School won.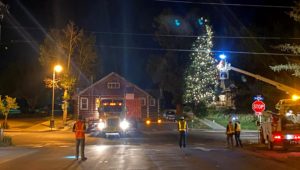 James Hanley with HPM Development grew up in Steamboat Springs. He helped oversee all of the details of renovation.
"When Steamboat Mountain School approached me with it, it was something that I felt very passionate about in being able to preserve a legacy that he left in downtown as well as a legacy he left for a world-renowned private school."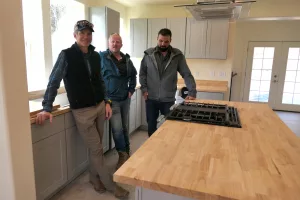 Andy Weynand is the Director of Finance and Operations for the Steamboat Mountain School.
"We looked at it as an opportunity to create additional housing for our faculty. So being able to create a four-bedroom, two-bath house for one of our faculty out of an historic house was just an opportunity we couldn't pass up."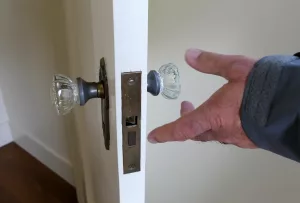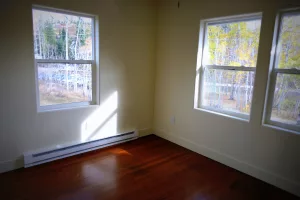 The old log cabin has the same doorknobs and hardware, and same hardwood floors. Now there's a basement and full chef's kitchen in the four-bedroom home. The windows are double-paned and the house and attic now have foam insulation.
The Director of Culinary Services for Steamboat Mountain School moves in with her family this weekend.
HISTORIC SELBE HOUSE WELCOMES NEW OWNERS THIS WEEKEND
July 13, 2021 — HISTORIC SELBE HOUSE MAKES THE MOVE FROM DOWNTOWN STEAMBOAT
July 6, 2021 — SELBE HOUSE IS ON THE MOVE TUESDAY, JULY 13
March 30, 2021 — SELBE HOUSE TO MOVE TO STEAMBOAT MOUNTAIN SCHOOL CAMPUS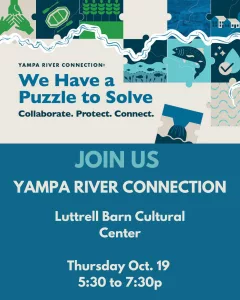 Local nonprofits will be discussing how to share and benefit from the Yampa River with the Yampa River Connection. It's at 5:30 p.m. Thursday at the Luttrell Barn Cultural Center in Craig. The free event is hosted by Friends of the Yampa and the Community Agriculture Alliance.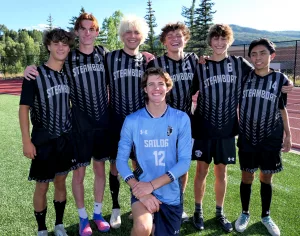 Steamboat Sailors Soccer Team has a game tonight. The Sailors host the Summit Tigers at 6 p.m. at Gardner Field. And it is Senior Night. Listen on KTYV 105.7 Sports on FM.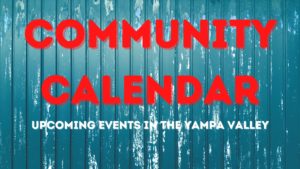 Check out what's happening in the Yampa Valley on the Community Calendar on our website.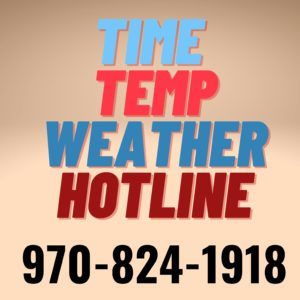 For the KRAI Time, Temp, and Weather Hotline, call 970-824-1918.