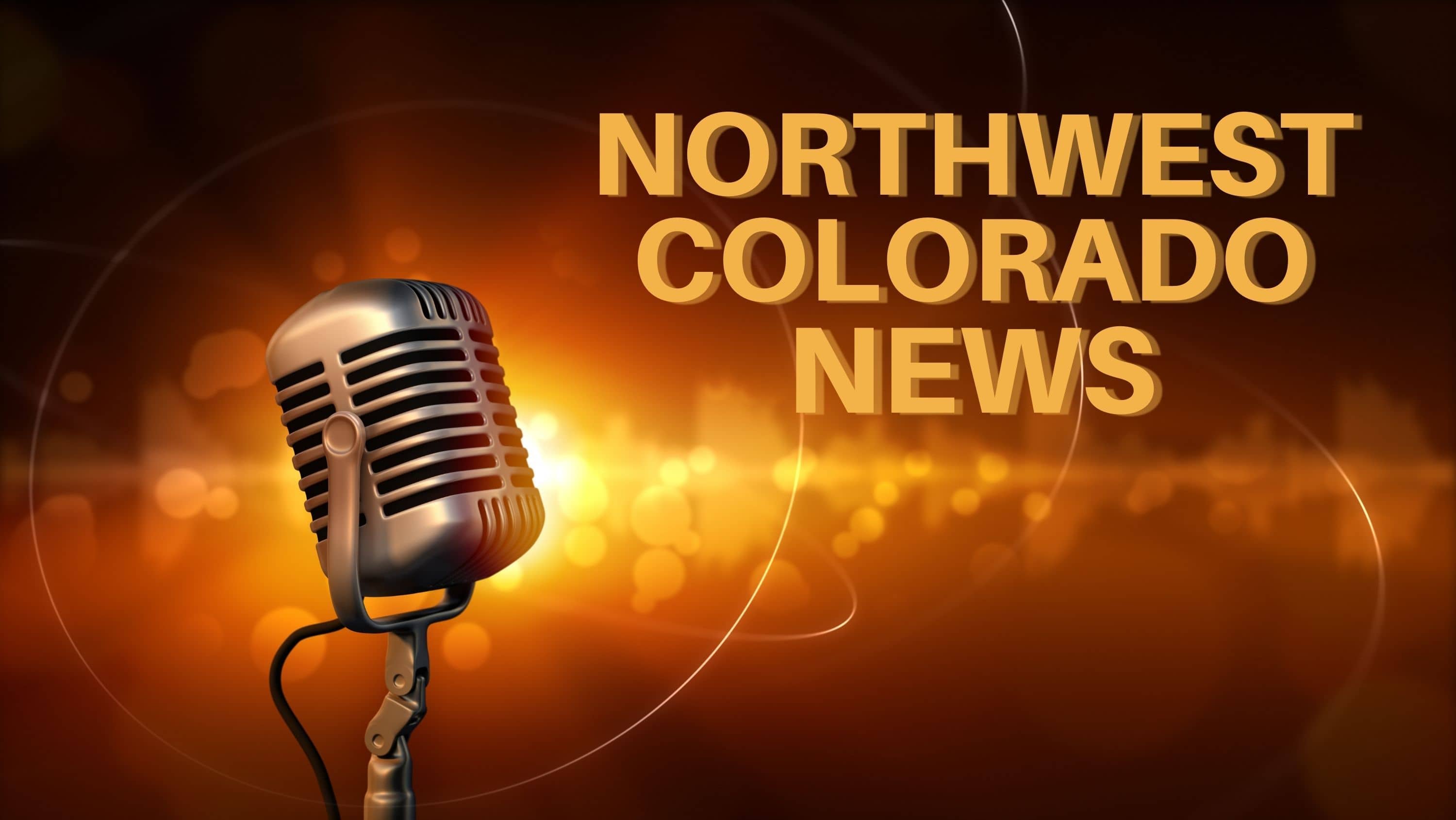 By Shannon Lukens.
Five people have applied for the nomination to the office of District Judge for the 14th Judicial District, which includes Routt, Moffat, and Grand counties. Applicants are Ronald Arguello of Arvada, Jay Cranmer of Craig, Billy-George Herzke of Oak Creek, Brittany Schneider of Craig, and Erin Rowe Wilson of Steamboat Springs. Judges Wilson and Schneider are currently county court judges. A nominating commission will meet on Nov. 7 to interview and select a nominee who will then be appointed by Governor Polis. The judgeship was created by the retirement of the Honorable Sandra H. Gardner, effective this coming Jan. 1.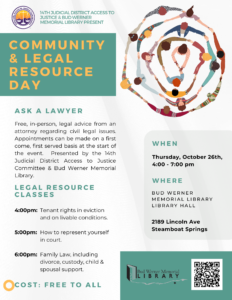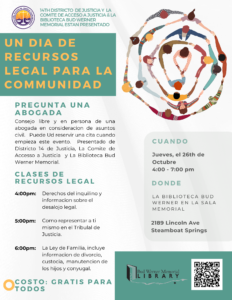 Those needing some free, in-person legal advice can meet with an attorney. It's being presented by the 14th Judicial District Access to Justice Committee. It's from 4-7 p.m. Thursday, Oct. 26, at Bud Werner Memorial Library, and it's free. Starting at 4 p.m., the topic is tenant rights in eviction. At 5 p.m., it's how to represent yourself in court. At 6 p.m. it's family law, including divorce, custody, child and spousal support.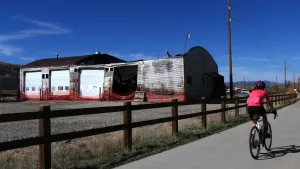 The old metal Union Pacific building between 13th Street and the Core Trail in Steamboat Springs, that collapsed last March, should hopefully be demolished soon. We got in touch with Union Pacific. A spokesperson said they were waiting for approval for the demo permit. Routt County said Union Pacific never applied for a demo permit, and the city and county had actually filed a Notice of Violation against Union Pacific last July. We started asking and then the demo permit was filed late Monday. The city and state have to give approval for the demolition of the collapsed metal building and then Union Pacific will get it removed, hopefully before it gets snowy again.
THE COLLAPSED UNION PACIFIC BUILDING HAS STILL NOT BEEN REMOVED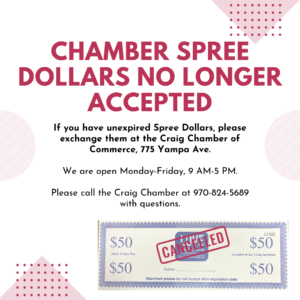 The Craig Chamber has canceled its Spree Dollars program. It was discontinued due to fraudulent activity with rampant use of counterfeit checks, and unauthorized check duplication. If you have any Spree Dollars left over, you can exchange them during regular business hours at the Chamber building at 775 Yampa Ave. Or call the Chamber at (970) 824-5689.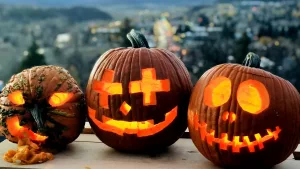 All kinds of fun haunted houses, trunk or treat, and Witches Nights Out are happening throughout the Yampa Valley. That's Craig, Hayden, and Steamboat Springs. A full list is on our website. Look for the three pumpkins.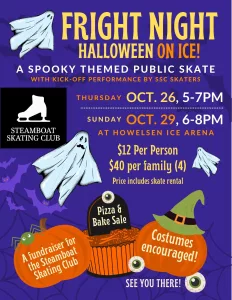 Tonight is Fright Night – Halloween on Ice, hosted by the Steamboat Skating Club. Wear a costume. It's from 5-7 p.m. tonight and then 6-8 p.m. Sunday, at Howelsen Ice Arena. $12 per person or $40 for a family of four, and that includes skate rental.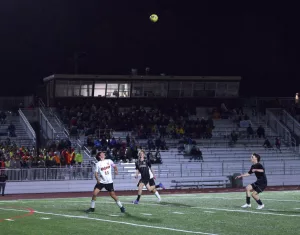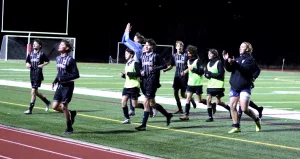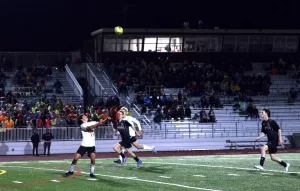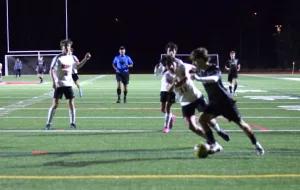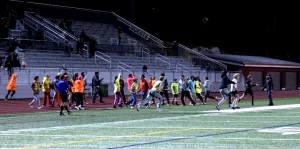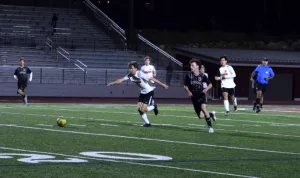 The Steamboat Sailors Soccer Team had a big first round win of the CHSAA State Playoffs last night, beating Erie, 1-0, at Gardner Field. Will Haden scored with 1:20 left in the game, off the pass from Charlie Reisman. The Sailors will again have homefield advantage in their next playoff game, which is Wednesday, Nov. 1, against either Montrose or Glenwood. Thank you to Chloe Sachs for the pictures.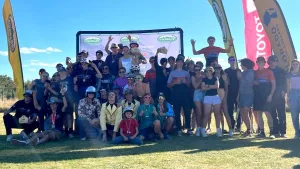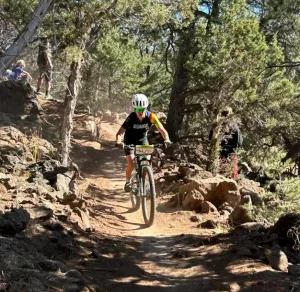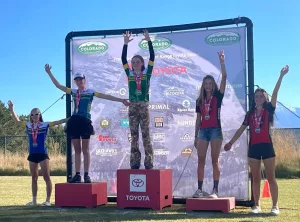 Twenty athletes from Steamboat Springs competed in the Colorado High School Cycling League Championships at CMC in Glenwood Springs. The Steamboat High School team won the Division 2 overall category after winning all of the team competitions this season.
The Steamboat Mountain Bike team had top team results in three of the four categories for women. Whitney Warnke was 4th overall among 83 freshman girls. Anna Rhodes was 8th overall among 102 girls in the junior varsity category. For Varsity girls, Mary McLarnon was 5th overall and Eva Minotto was 10th.
There was one top ten result in varsity men with Aiden Haack in 6th.
The Steamboat team also won the highly coveted Team Spirit award, which showed the strongest team spirit out of 87 teams. Their theme was DISCO.
The Colorado league has more than 160 high schools, including teams from South Dakota, Wyoming, and New Mexico.
STEAMBOAT SPRINGS CYCLISTS COMPETE AT COLORADO HIGH SCHOOL CYCLING LEAGUE CHAMPIONSHIPS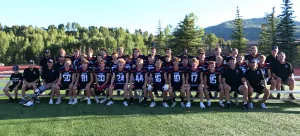 Steamboat Sailor Football… 6 p.m. tonight. Last game of the season. The Sailors are AWAY against Berthoud High School. Listen on KTYV 105.7 Sports on FM.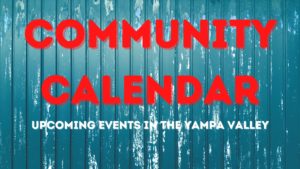 Check out what's happening in the Yampa Valley on the Community Calendar on our website.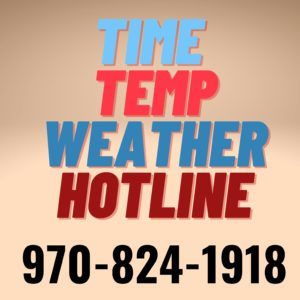 For the KRAI Time, Temp, and Weather Hotline, call 970-824-1918.