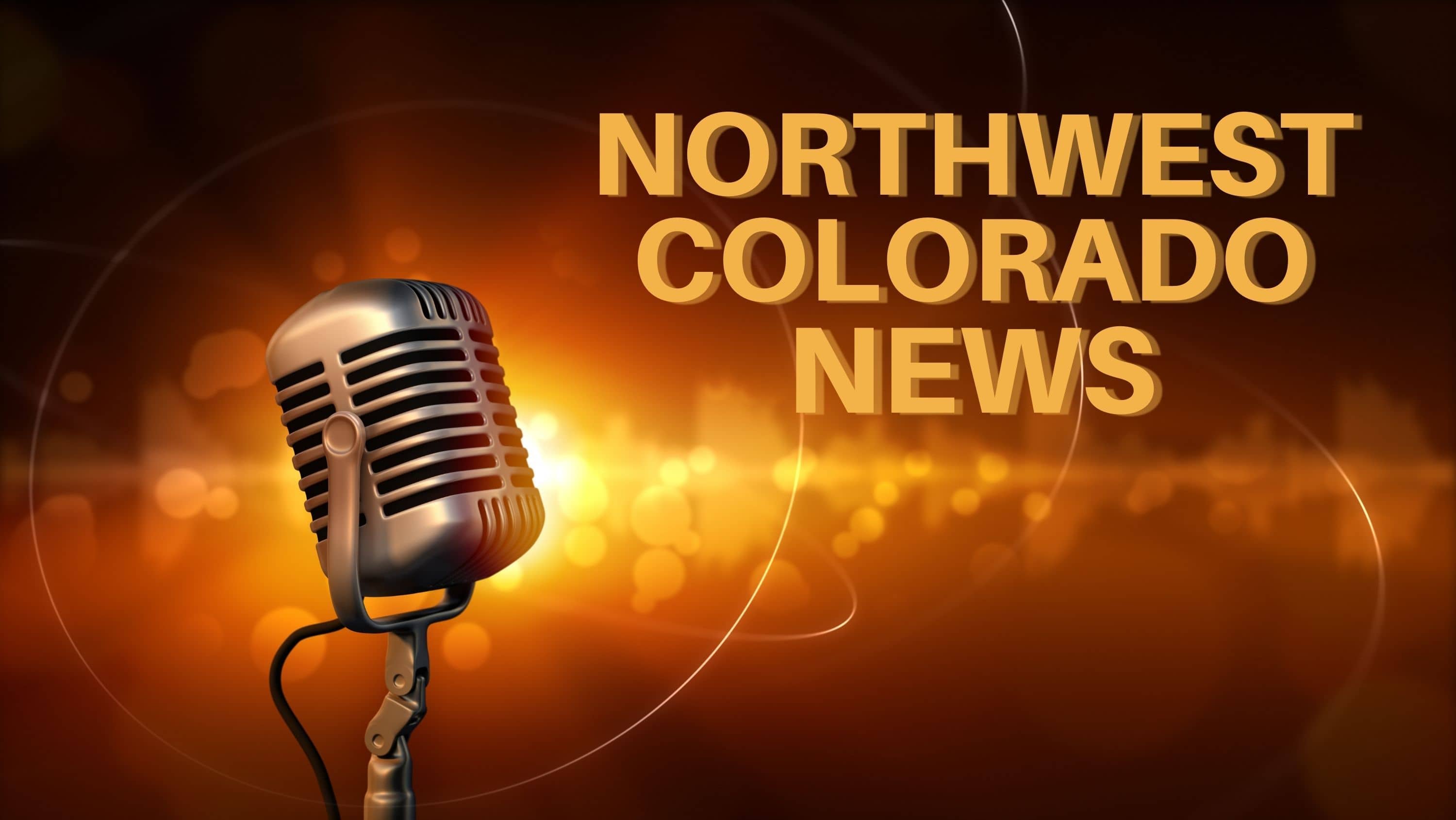 By Shannon Lukens.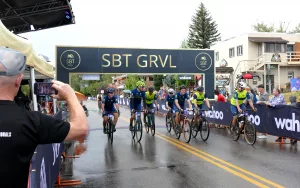 The SBT GRVL ride posted on social media, "We heard you," and they announced new routes through Routt County for next year with some updates they say, "we know you'll enjoy." But they haven't shared what those routes will be, and we've asked.
SBT GRVL Founding Partner and CEO Amy M. Charity tells Steamboat Radio News Monday night in an email, "Thanks for reaching out about this. Every year we look for ways to improve our event and continue to incorporate rider and community feedback into our plans. We will be updating our routes and start times and will provide more details and information with you as it is available. Once our routes have been determined, I'd be happy to sit with you for an interview and discuss what we have in store for 2024."
Rural residents in Routt County have expressed frustration with the SBT GRVL ride. Routt County Commissioners have not yet issued a Large Event Permit for the bike race, which has over 3,000 riders.
Here is the post from the SBT GRVL Facebook page: "Spoiler alert: new courses are coming! We heard you and agree it's time for a little champagne gravel refresh. We're dropping new routes for '24, along with a few additional updates we know you'll enjoy. Stay tuned for details as we roll toward our random selection open registration on 11/30."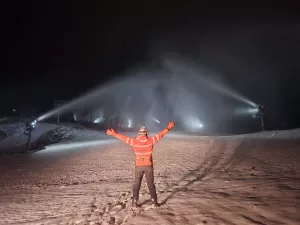 Snowmaking began at Steamboat Resort this weekend in the base area, at Greenhorn Ranch, on Heavenly Daze, and nine trails on the lower mountain. There are 59 snowmakers who fired up 138 snow guns Sunday night. Opening day for Steamboat is Nov. 22.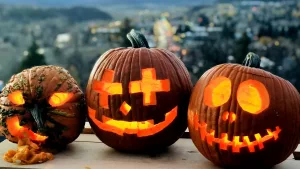 Halloween fun wraps up tonight in the Yampa Valley. There is a link on our website with everything happening Halloween in Routt and Moffat Counties. Here is a quick mention of a few. HAPPY HALLOWEEN 2023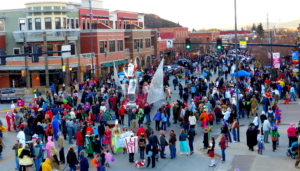 Tonight is the Halloween Stroll in downtown Steamboat Springs. It's from 5-7 p.m.
Traffic is rerouted. Westbound traffic uses Oak Street. Eastbound uses Yampa between between 5th and 11th. Watch for lots of young ghosts and goblins on the downtown streets. Link to a map
Stop by the Veterans Center at 924 Lincoln Ave. You're invited to see their building where they'll also have candy for the kids and coffee for parents. And you can use the restrooms.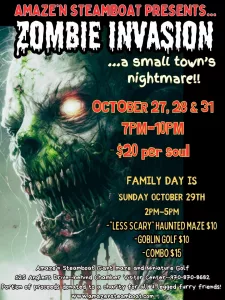 The Zombie Invasion at Amaze'n Steamboat is again tonight behind the Chamber Visitor Center in Steamboat.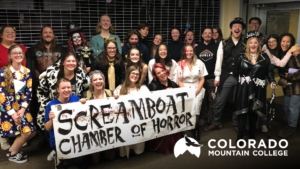 SCREAMBOAT at CMC is from 6-10 p.m. tonight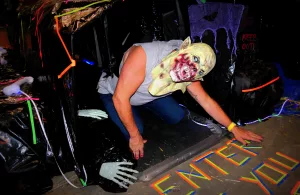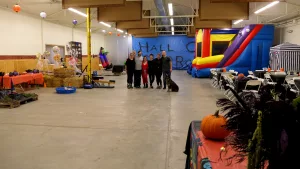 The Hayden Hall of Horrors is again tonight at the Routt County Fairgrounds in Hayden. They are also having trick-or-treating, as well as a Costume Contest for kids, pets, and adults.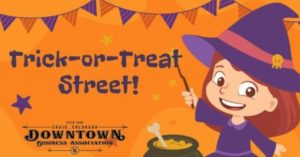 In Craig, Trick or Treat Street is from 4-6 p.m. downtown tonight.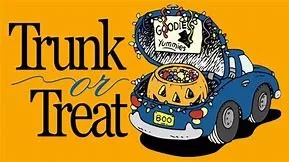 Victory Motors hosts Trunk or Treat from 5-7 p.m.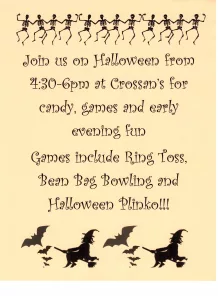 The town of Yampa has Halloween fun from 4:30-6 p.m. at Crossan's.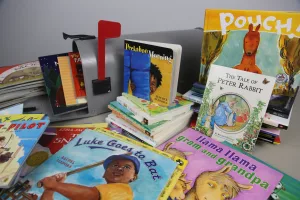 Parents can sign their kids up for the Dolly Parton Imagination Library. It's an early literacy program launched by Dolly Parton, in honor of her father, who she said was smart and hardworking but never learned how to read or write. It's presented by Women United with United Way of the Yampa Valley. It's for kids ages birth to five.
When you register, your child will receive a free, age-appropriate, high-quality book mailed to your home every month.
Look for the United Way tent at the Halloween Stroll in downtown Steamboat Springs and you can sign up there as well.
SIGN UP FOR DOLLY PARTON'S IMAGINATION LIBRARY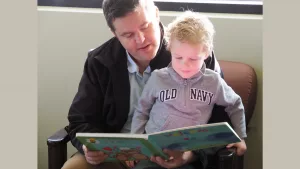 Memorial Regional Health Pediatrics in Craig is also giving books to kids during wellness child visits. The Board of Trustees approved a donation of $1,000 to get new hardback books for the pediatric patients. It's for newborns up to 17-year-olds.
MEMORIAL REGIONAL HEALTH FOUNDATION PURCHASES BOOKS FOR PEDIATRIC PATIENTS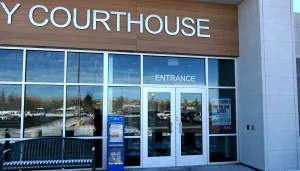 Early voting has started. If you don't want to mail in your ballot, you can drop it off at the courthouse in your county. Sarah Colding is the Elections Coordinator for Moffat County.
"They can come in and vote a ballot here or on the machine. Or we can do a replacement ballot if they haven't received theirs."
Election Day is Nov. 7. The Polling Center in Moffat County is in the new courthouse building.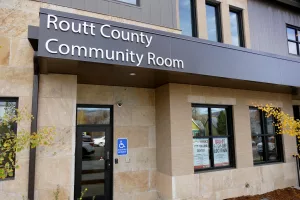 In Routt County, it's at 6th and Oak in the new Health and Human Services Building.
A free program to help reduce risk of falls for older adults begins today. The Matter of Balance program is offered by Northwest Colorado Health at the Haven in Hayden. Learn more at northwestcoloradohealth.org/agingwell.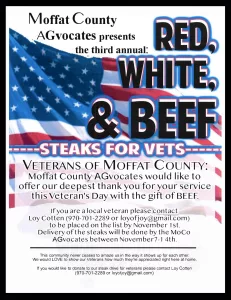 Veterans of Moffat County are doing "Red, White, & Beef." Veterans are given steak for Veterans Day from Moffat County AGvocates. Beef producers are donating steak. If you are a veteran, contact Loy Cotton to get on the list for a steak delivery. 970-701-2280 or LoyofJoy@gmail.com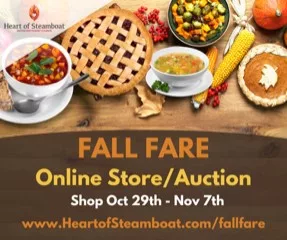 The ladies from the Heart of Steamboat United Methodist Church are having their annual Fall Fare. Order all kinds of baked goods, jams, casseroles, breads, cookies, and soups on the website store. It's open Oct. 29 through Nov. 7. There are also many auction items. Pickup is from 9 a.m. to 2 p.m. on Saturday, Nov. 11, in the church community room. You'll find the store site at HeartofSteamboat.com  All proceeds from the fundraiser stay in the area for non-profits in need.
The Loudy-Simpson Park Ice Arena is open for the season. The monthly calendar is on the county's website.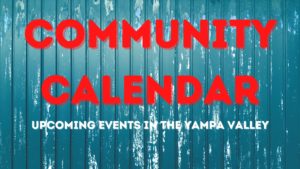 Check out what's happening in the Yampa Valley on the Community Calendar on our website.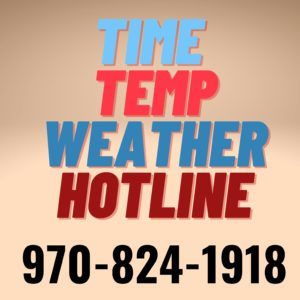 For the KRAI Time, Temp, and Weather Hotline, call 970-824-1918.