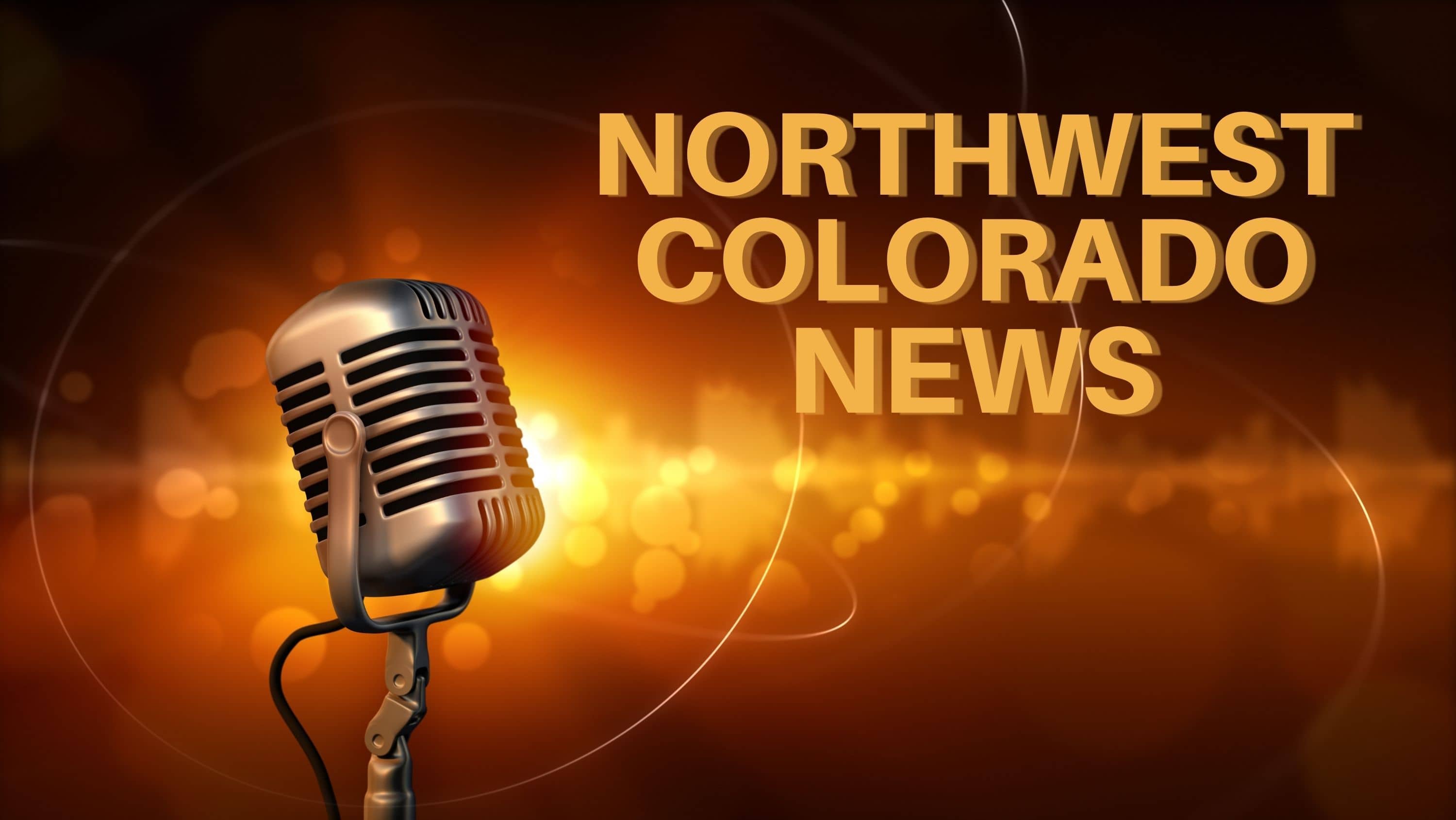 By Shannon Lukens.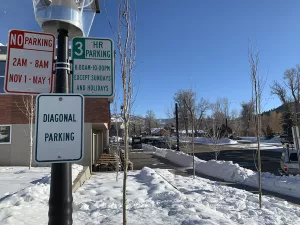 Winter Parking Restrictions go into effect today. Do not park on city streets overnight in Steamboat. Remove things from in front of your house like cars, campers trailers, and basketball hoops. Residents are also reminded to not plow snow from their driveway onto, or across the road.  This creates a hazard for snow plow operators.
Parking restrictions in Hayden are from midnight to 7 a.m. on city streets, alleys, or highways.
No parking on Main Street in Oak Creek overnight. Residents on side streets have to move their cars within 24 hours of a snowfall.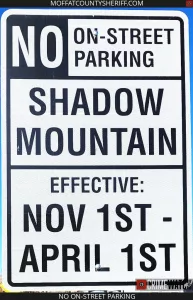 In Craig, there is no parking on the street in the Shadow Mountain subdivision today through April 1. Also keep roadways clear of all vehicles and trailers. This will be enforced 24 hours a day by the Moffat County Sheriff's Office.
All of the parking restrictions are so snowplow drivers can do their job, and you could get a ticket if you leave your car on the street.
WINTER PARKING RESTRICTIONS GO INTO EFFECT NOV. 1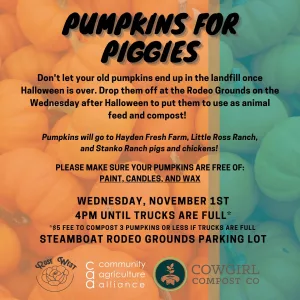 Today is Pumpkins for Piggies, where you can donate your old pumpkins to be used on local ranches to feed the pigs and chickens. Bring your pumpkins to the rodeo grounds in Steamboat Springs starting at 4 p.m. It lasts until the trucks are full, and then after that, there is a $5 fee. The pumpkins are going to Hayden Fresh Farm, the Little Ross Ranch, and the Stanko Ranch.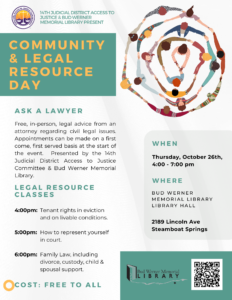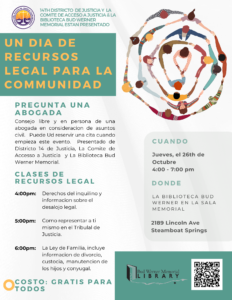 Routt County residents can receive a free coat from LiftUp of Routt County, today through Nov. 30. Bring your ID and get a coat voucher from the LiftUp Food Bank, or a case manager at LiftUp. Liftup is at 2125 Curve Court in Steamboat Springs.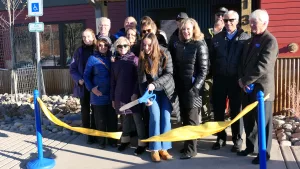 The ribbon cutting for the new campus apartment building for students and staff at Colorado Mountain College in Steamboat Springs was Tuesday.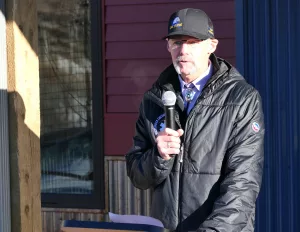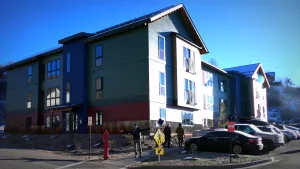 JC Norling is the Campus Dean.
"We're really excited to open up the apartment style house. We had all the support from the community. We're here for the community. And this is just one way for us to give back."
The new building has 35 units.
Post from April 25, 2022 – WORK STARTS JULY 1 FOR NEW HOUSING AT CMC IN STEAMBOAT
The Town Board for the Town of Yampa meets tonight. Discussion of support for the Sarvis Creek Wilderness Area Expansion is on the agenda.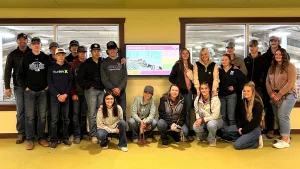 Northwest Colorado is well represented at the 96th Annual National FFA Convention. It starts today in Indianapolis. Seventeen students are there from the Moffat FFA chapter.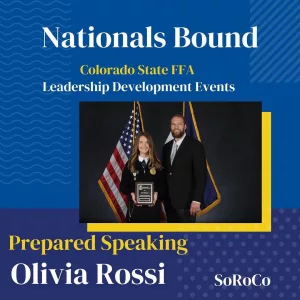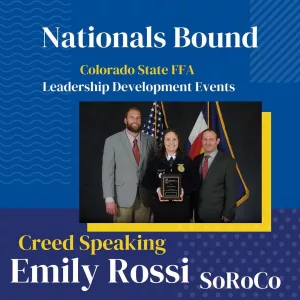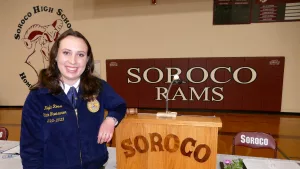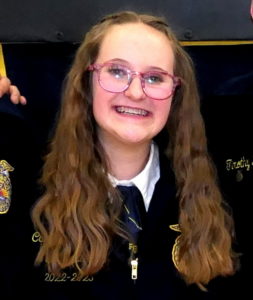 Twenty-one kids are from Soroco, including cousins Emily and Olivia Rossi who are competing. Kayla Rossi of Oak Creek has advanced to Phase 2 of the selection process to be on the National FFA Officer Team. Carmen Anarello is in the FFA National Choir.
21 National Officer Candidates Advance to Next Phase of Selection Process
Events tonight…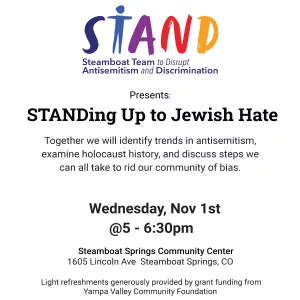 The Steamboat Team to Disrupt Anti-Semitism and Discrimination, or STAND, group meets today, Wednesday, Nov. 1. Speakers include Steamboat Springs locals whose families have experienced the horror of the Holocaust, also a representative of the Anti-Defamation League, and Matt Kireker with Senator Michael Bennet's office. That meeting is at 5 p.m. at the Steamboat Springs Community Center.
Keeping with its mission to combat bias and discrimination, this community convening will focus on understanding the impact of the Holocaust, the effect that acts of antisemitism have on the community, and how we can combat this form of discrimination and hate.
Antisemitic hate crimes rose by 35% from 2021 to 2022 in the United States, and even Steamboat has seen swastikas scrawled onto public places and burned into a picnic bench in the past year.
Attendees are invited to register at   https://forms.gle/cxNVCitakyYuM5BB8.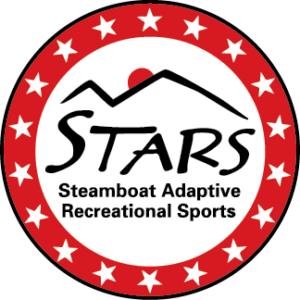 STARS Volunteer Mixer: Interested in volunteering with STARS or are you a current volunteer looking to have some fun with our volunteer community? Join us from 5-6:30 p.m. Wednesday, November 1, at STARS Ranch for pizza, drinks, and information about what volunteering with STARS is all about. Bring family and friends to introduce them to our amazing organization! We are looking forward to another great winter, we hope to see you on the 1st! For more information, please contact Max at max@steamboatstars.com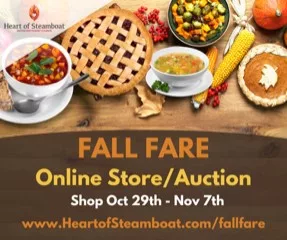 The ladies from the Heart of Steamboat United Methodist Church are having their annual Fall Fare. Order all kinds of baked goods, jams, casseroles, breads, cookies, and soups on the website store. It's open Oct. 29 through Nov. 7. There are also many auction items. Pickup is from 9 a.m. to 2 p.m. on Saturday, Nov. 11, in the church community room. You'll find the store site at HeartofSteamboat.com  All proceeds from the fundraiser stay in the area for non-profits in need.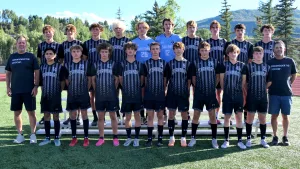 The Steamboat Sailors Soccer Team hosts Glenwood Springs tonight in the second round of the CHSAA State Playoffs. Steamboat is the #7 seed and Glenwood is #10. The game is at 6 p.m. at Gardner Field. We'll be there, too. Listen on KTYV 105.7 Sports on FM and you can watch through the Steamboat HUDL link on our website www.SteamboatRadio.com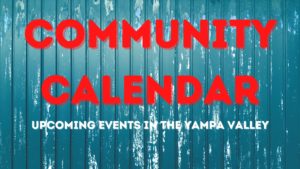 Check out what's happening in the Yampa Valley on the Community Calendar on our website.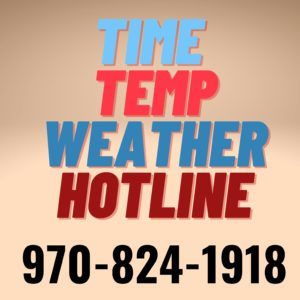 For the KRAI Time, Temp, and Weather Hotline, call 970-824-1918.