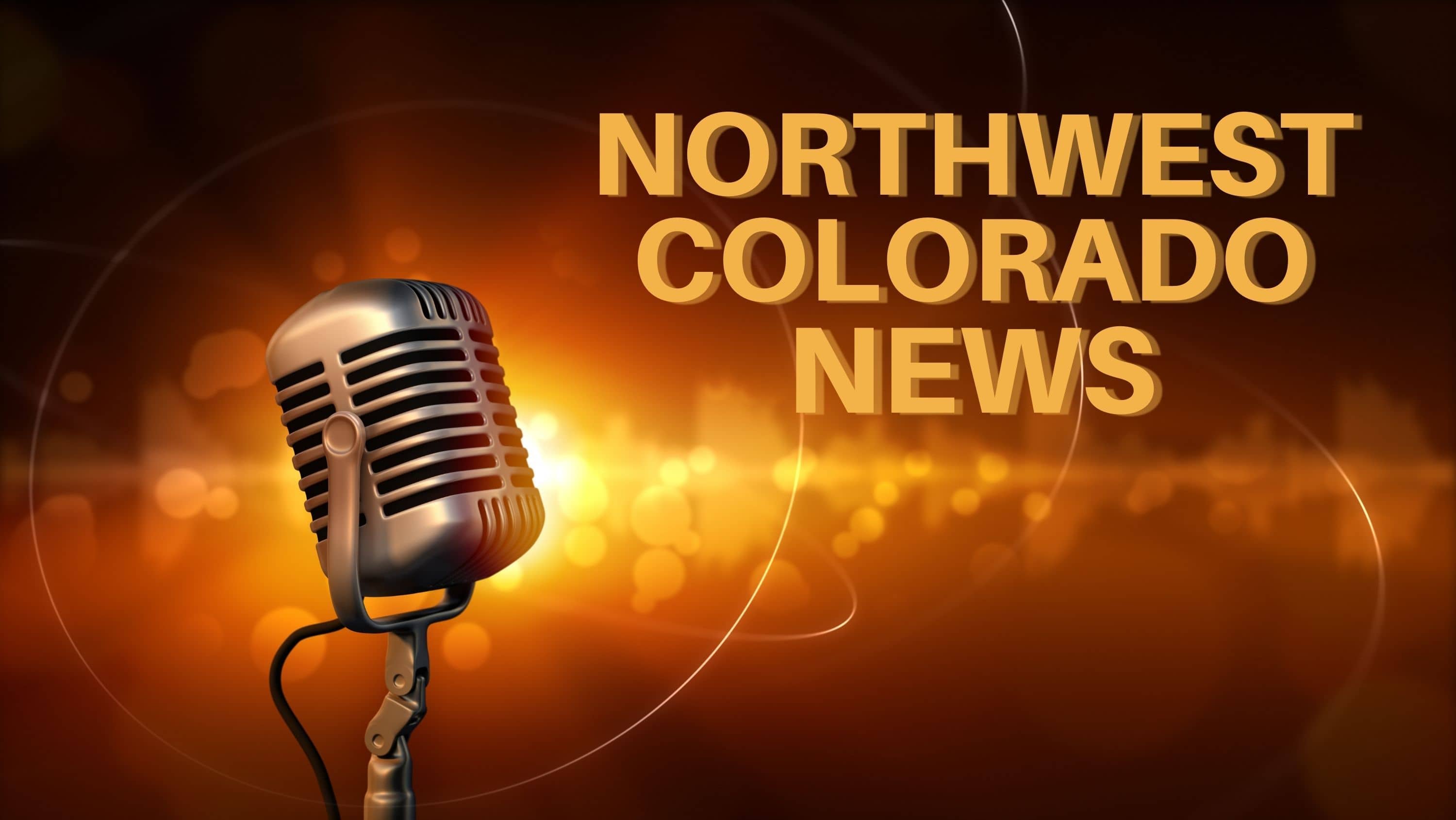 By Shannon Lukens.
No school today for Kindergarten through 5th grade students from South Routt Elementary School in Yampa. A transformer caught on fire Monday. Here's South Routt School District Superintendent Dr. Kirk Henwood.
"So we had a fire in the transformer box outside the building so it never reached inside the building. So mostly it was just a lot of black smoke and we were able to get the power shut off and kids evacuated."
Parents picked their kids up on the playground. The students will stay home again today. That's also because the heating system in the school has been compromised.
Kids at Soroco preschool, and the middle school and high school will still have school today.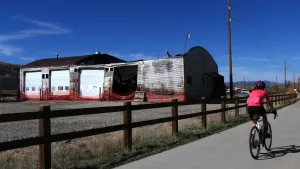 In an update from Union Pacific, they say they're still waiting for approval from the State of Colorado to tear down that old collapsed metal building on Union Pacific property between the Core Trail and 13th Street. It collapsed from heavy snow back in March.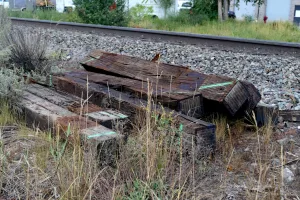 We also asked about all of the old railroad ties piled up along the tracks between Milner and Phippsburg, which they said would be cleaned up as soon as the old railroad ties were replaced, which they have been. A spokesperson says they're finalizing that project plan for the cleanup work. Until then, please don't touch those railroad ties ss they are on railroad property.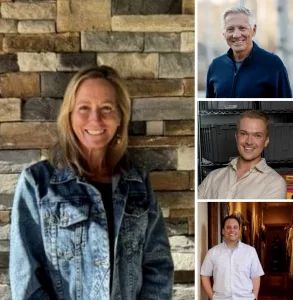 Steamboat Springs City Council meets Tuesday night. A reception starts at 4:30 p.m. honoring outgoing council members Robin Crossan, Heather Sloop, and Ed Briones. New council members will be sworn in. They are Amy Dickson, Bryan Swintek, and Steve Muntean. Michael Buccino was re-elected. Also tonight, a Council President and Pro Tea will be sworn in. That all happens at 5 p.m.
Craig City Council also meets tonight. The 2024 budget is on the agenda, as is a staff report from Craig Police. That meeting is at 6:30 p.m. New council members in Craig will be sworn in at the Nov. 28 meeting.
Craig Housing Authority also meets at 8 p.m. tonight, also in Council Chambers.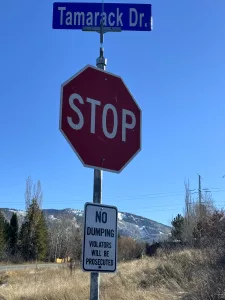 Last month, Steamboat Radio News reported on dumping at the corner of Fish Creek Falls Road and Tamarack. It was because of an old mattress left for weeks under the stop sign, getting covered in snow. We are happy to report today that the City of Steamboat Springs has put up a "No Dumping – Violators will be Prosecuted" sign there. The city says to take a picture of the license plate and send it to them if you see someone leaving something on the side of the road. Also try to sell those unwanted items through a social media marketplace site.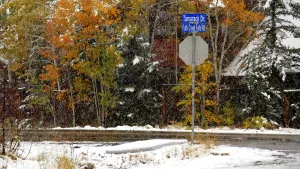 As a reminder City Ordinance Sec. 10-92 Littering says (a) No person shall deposit, leave, dump or cause to be deposited, left or dumped any trash, refuse, garbage or rubble on any public or private property other than within those containers specifically designated for the deposit of such materials.
WHO WANTS THIS MATTRESS? IT CAN BE YOURS.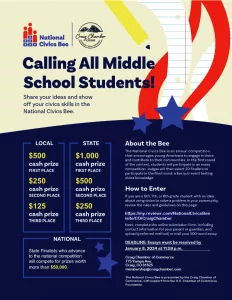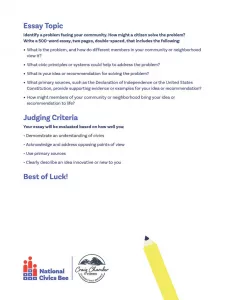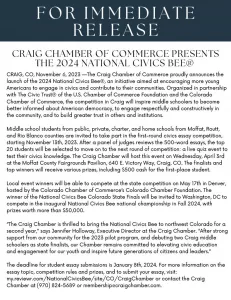 The 2024 National Civics Bee competition is happening again. It is being hosted by the Craig Chamber of Commerce. Middle school students from Moffat, Rio Blanco, and Routt counties are invited to participate in the first round, which is a civics essay competition. Students can enter a 500-word essay, starting Monday, Nov. 13. It's due by Jan. 8. The top 20 will be chosen to compete in a live quiz event to test their civics knowledge in April, at the Moffat County Fairgrounds Pavilion. Local event winners will go on to compete at the state level, and possibly at the national level in Washington DC.
For more information, contact the Craig Chamber at 970-824-5689 or membership@CraigChamber.com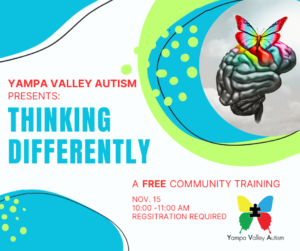 Yampa Valley Autism is offering an hour-long training course on "Thinking Differently: Disabilities, Acceptance, and Behavior Modification Strategies." Nonprofits and community members will be there to learn more about how to work with and react to those with autism, ADHD, and Downs Syndrome. It's free. It starts at 10 a.m. Wednesday, Nov. 15, in the Community Room at the Routt County Health and Human Services Building at 6th and Oak.
For more information: https://yampavalleyautism.org/training/
To register: https://www.eventcreate.com/e/yvaptraining
Colorado Northwest Community College has a Cybersecurity Team. They just competed in the National Cyber League Championships, finishing 79th out of 4,680 teams in the country, with a second CNCC team finishing 156th. It's the top 97th percent of the country.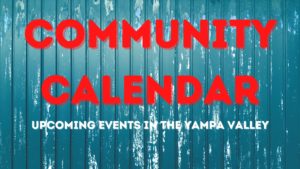 Check out what's happening in the Yampa Valley on the Community Calendar on our website.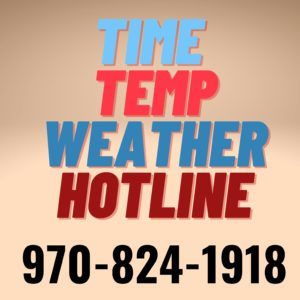 For the KRAI Time, Temp, and Weather Hotline, call 970-824-1918.