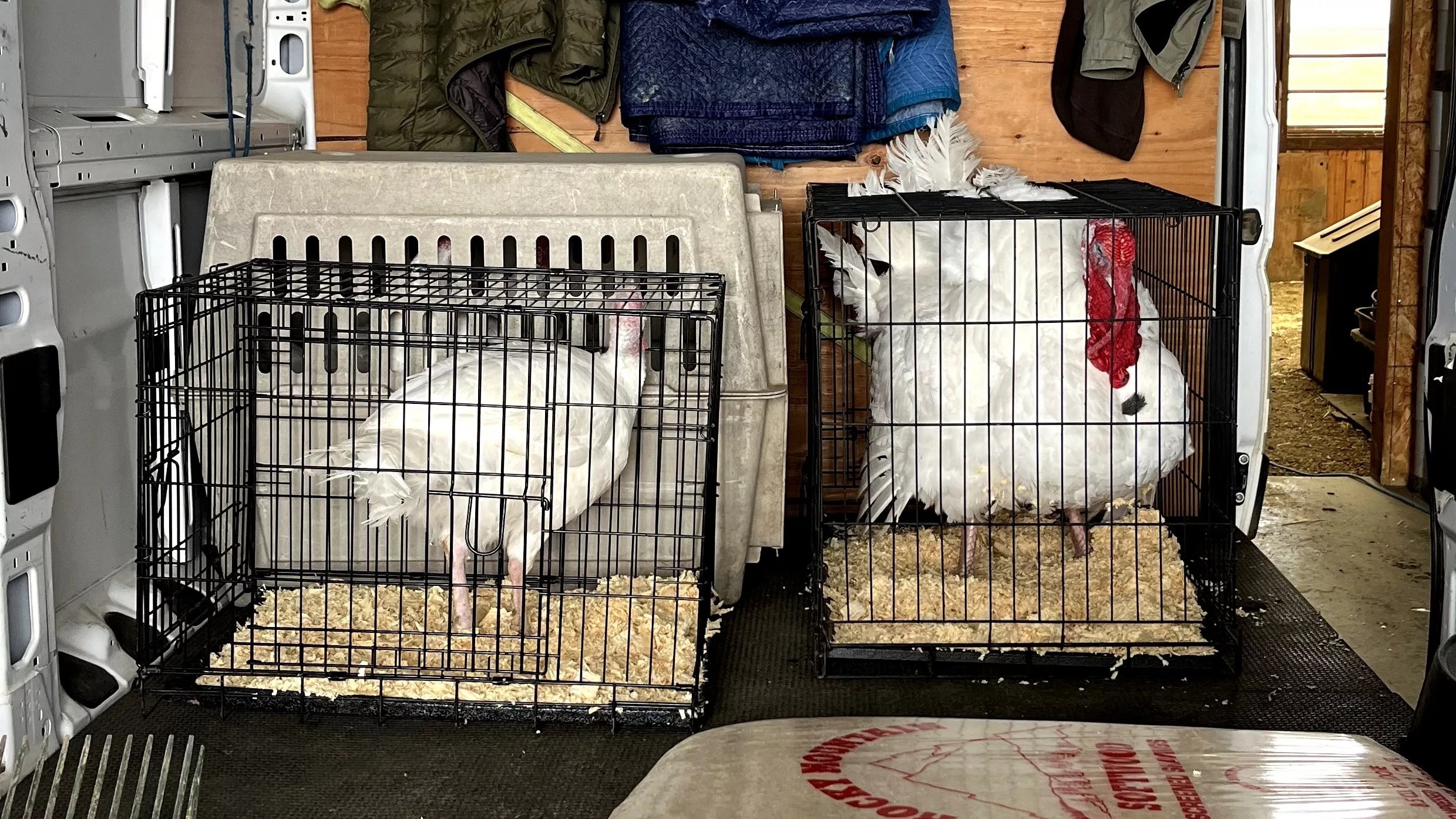 By Shannon Lukens.
Two turkeys from Routt County have made the trip down to the Front Range to spend some time at the home of Colorado Governor Jared Polis. They have a special Thanksgiving planned for them.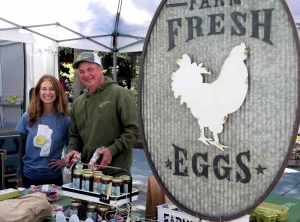 The turkeys are courtesy Hayden Fresh Farm, owned by Michelle and Colby Townsend.
"We have a large male, a Tom Turkey, who is beautiful. We brought a male and a female."
Colby says local CSU Extension Agent Todd Hagenbuch, suggested the Hayden ranch to Colorado Secretary of Agriculture Kate Greenberg. She suggested the Hayden turkeys to the governor's office and they agreed.
The Governor asked that the turkeys spend Sunday night tonight in the Governor's Mansion, so Colby and Michelle have been invited to stay at the residence as well, which they have done.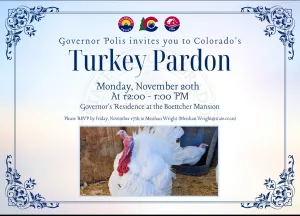 On Monday, there is a Pardoning Ceremony at noon. It is at the governor's residence which is the Boettcher Mansion. So yes, they'll not be made a meal for Thanksgiving.
"They're going to, I believe it's called Luvin Arms Sanctuary on the Front Range and they're going to live out their days."
The Luvin Arms Animal Sanctuary is in Erie, Colorado.