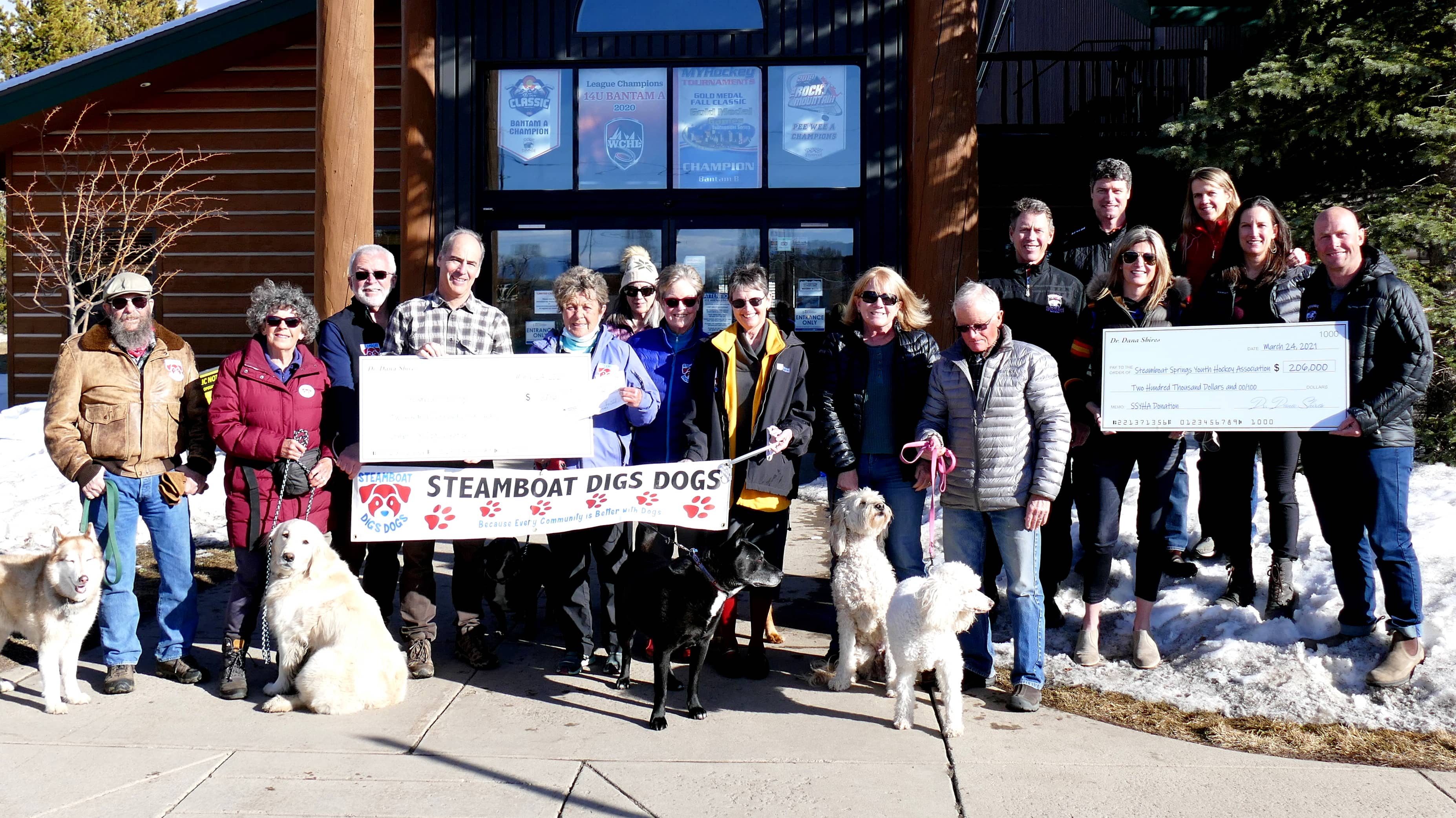 Two groups in Steamboat each received checks for $207,000. It's the proceeds from a Routt County property sale, and the owner wanted to donate the profits. The agents on the sale got to decide which non-profits. Kathy Connell chose Steamboat Digs Dogs.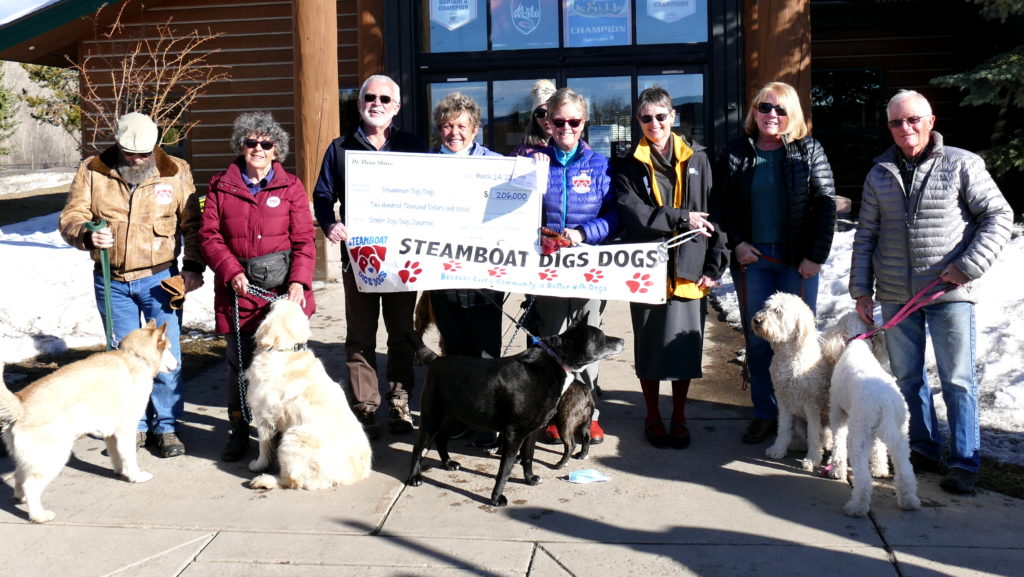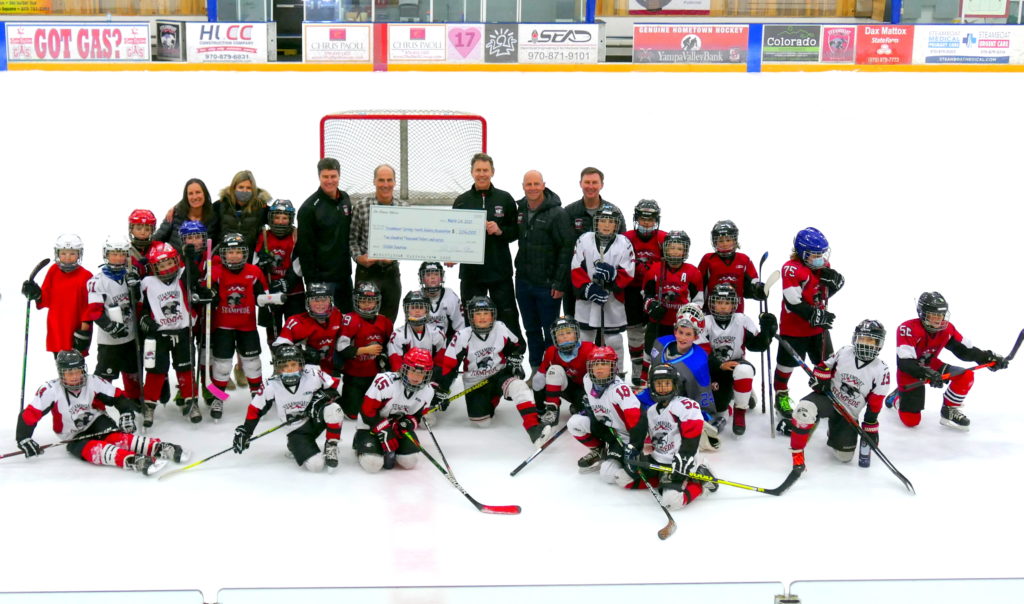 Cam Boyd chose the Steamboat Stampede Youth Hockey Association, of which he has been involved since 1986.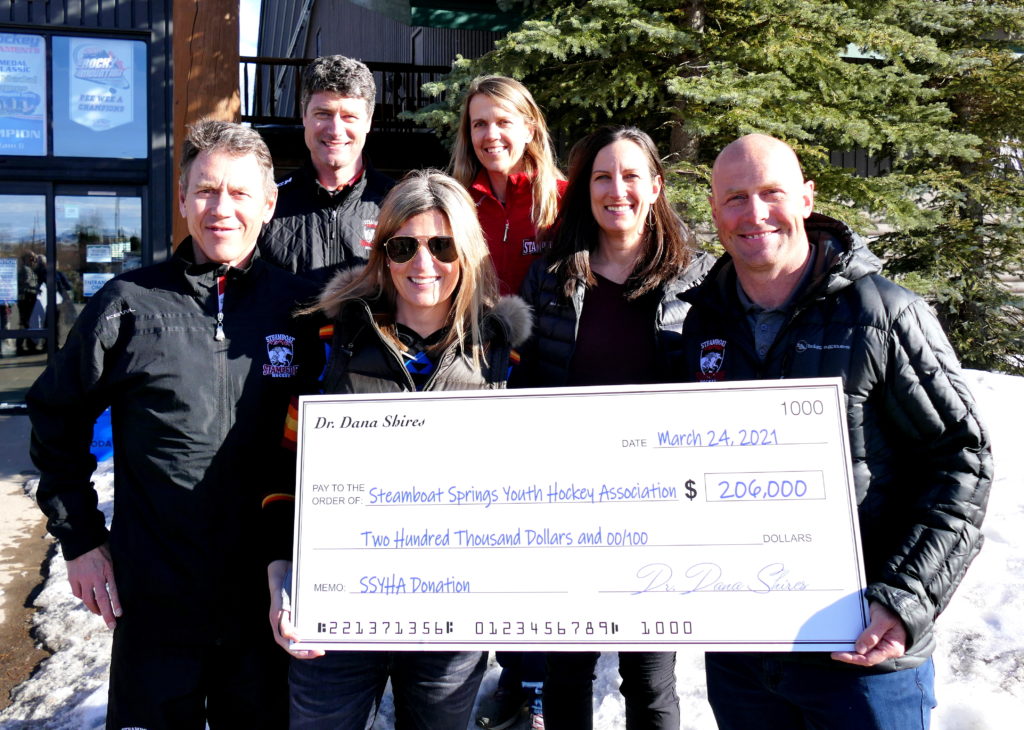 Kerry Shea is president of the board for youth hockey.
The endowments will be set up through Yampa Valley Community Foundation.
**Note, the checks say $206,000 but it is actually $207,000.