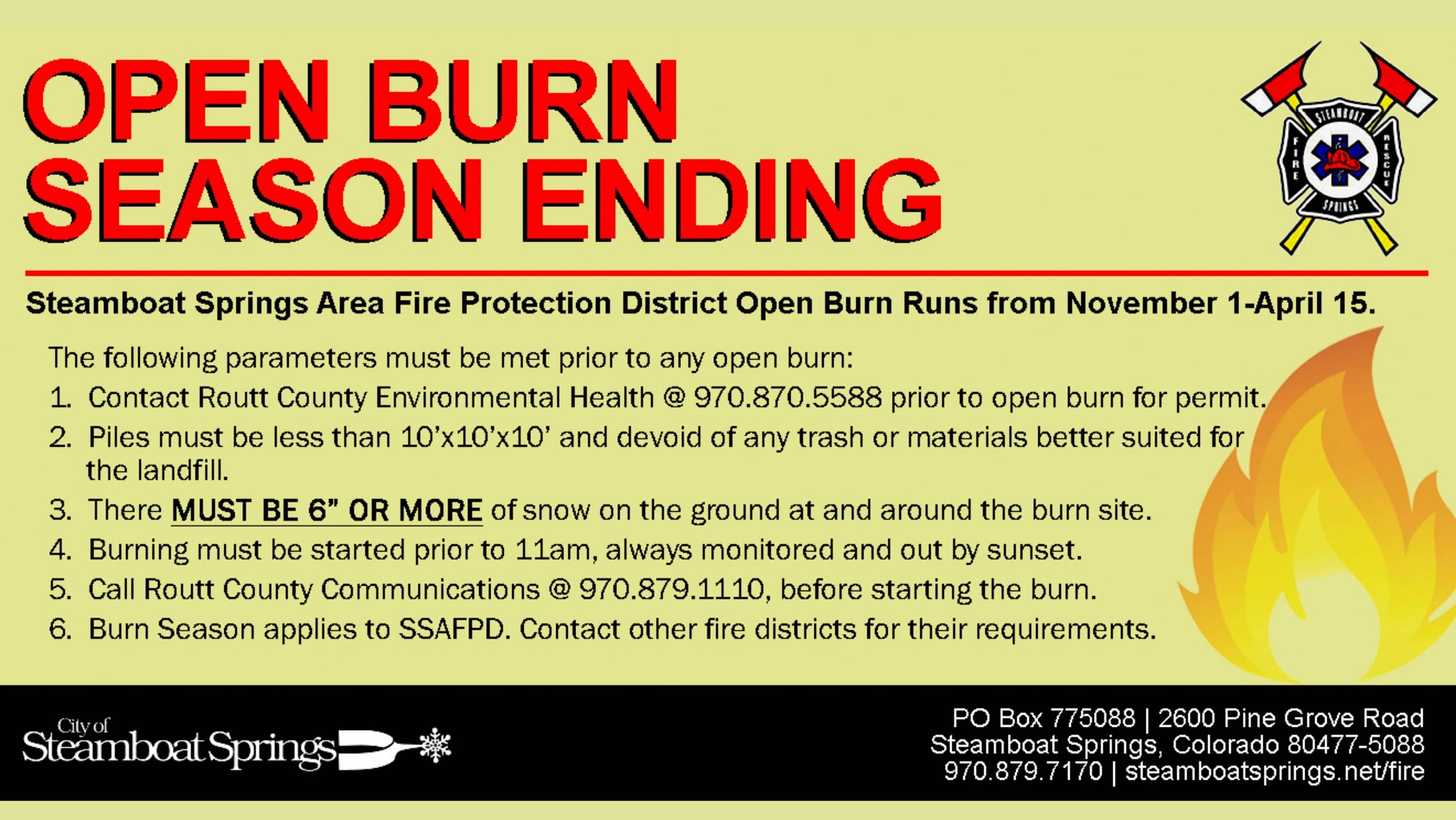 The Open Burn season for the Steamboat Springs Fire Protection District ends April 15. But it could end sooner if there is less than six inches of snow on the ground. Right now, open burns can only be conducted with ditch burning for irrigation, weed control, or production of a crop, or to reduce slash piles to help with wildland fire mitigation. Call Routt County Environmental Health to get an open burn permit.
The following parameters must be met prior to any open burn:
Contact Routt County Environmental Health at 970.870.5588 prior to open burn for a permit.
Burn piles must be less than 10'x10'x10' and be devoid of any trash or materials more suited for the landfill.
There must be 6 inches or more of snow on the ground at and around the burn site.
Burning must be started prior to 11am, always monitored and be out by sunset.
Call Routt County Communications prior to starting the burn at 970.879.1110.