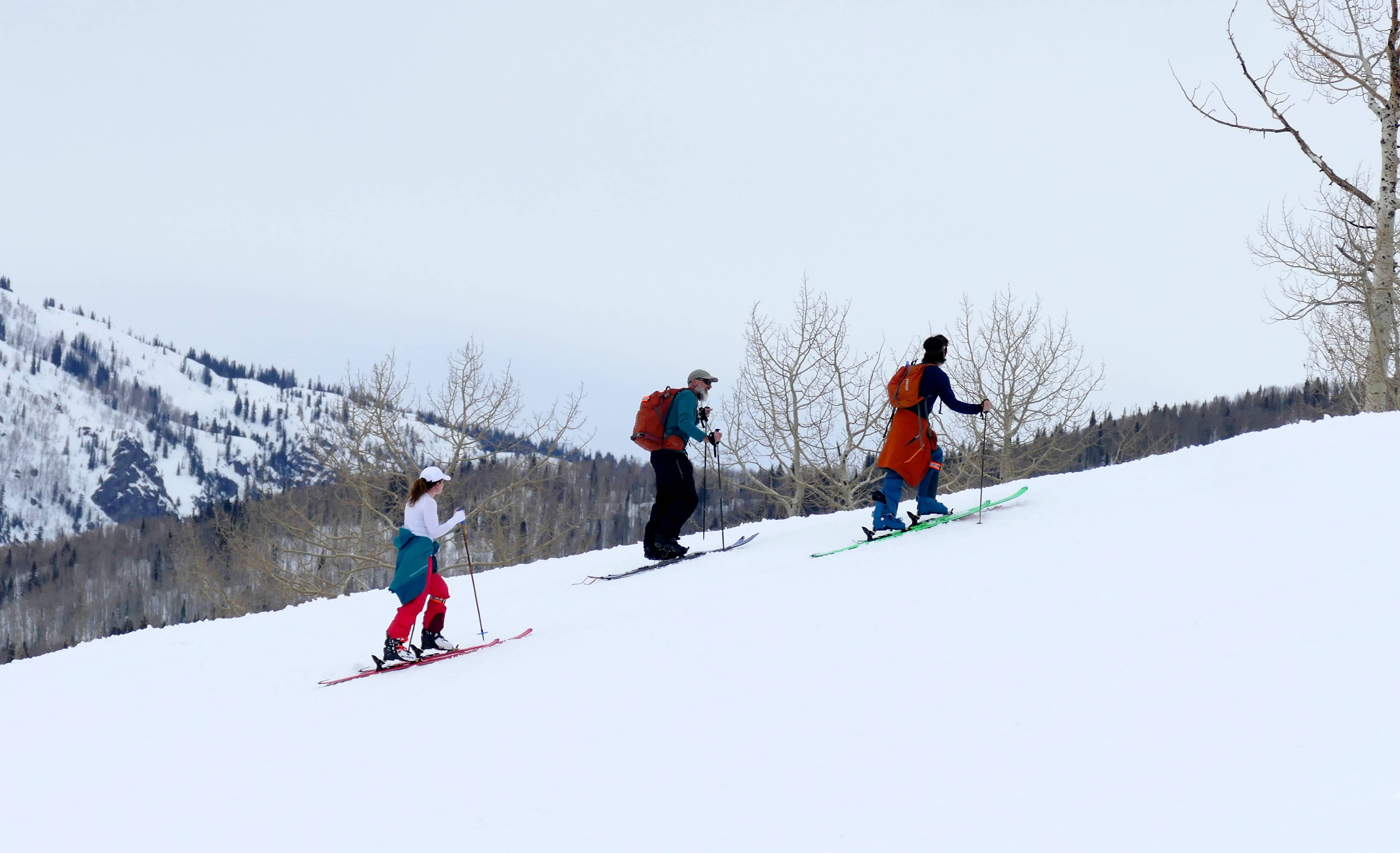 Steamboat Resort closes for the season on Sunday, April 11. The next thing that will happen is the base area redevelopment project and on-mountain improvements. Steamboat Resort plans to groom a path to the top of Thunderhead for those who want to keep skinning up the mountain. Uphill skiers are asked to head up via Preview, Short Cut, Vogue, Sitz, Jess' Cut-off, and then Heavenly Daze. Remember to wear your armband and leave your dogs at home.
Here is the full release from the ski area. 
Uphill Access at Steamboat Resort
As the resort prepares to close for the season and we move closer to groundbreaking on our base area redevelopment project and on-mountain improvements taking place over the next several months, we'd like to remind everyone of our Uphill Access Policy. New this spring, we will be grooming a path to the top of Thunderhead as conditions allow for an improved uphill experience. We ask that uphill users use the following designated route to accommodate snow plowing operations: Preview, Short Cut, Vogue, Sitz, Jess' Cut-Off, Heavenly Daze.
In order to keep our staff and skiers/riders safe, please continue to adhere to the following:
Please read and sign all waivers linked to understanding Steamboat's specific uphill policy

Purchase and wear your 2020/21 Uphill Access Arm Band

Follow designated routes as outlined in the resort's policy

Leave dogs at home

Respect all mountain crews and equipment working on the mountain and keep your distance
There will be construction projects beginning this spring and access from the base area will be impacted including snow removal and construction fencing being put in place. Snow will also be moved/removed from Why Not beginning the week of April 19. There will be an increase in heavy equipment present in addition to equipment used by our on-mountain teams due to construction projects so it is extremely important to be aware and respectful of operators while skiing/riding up and down the mountain. Uphill Access hours will remain before 8:30am and after 4:30pm through April 16 as resort crews work to shut down the resort after our official Closing Day on April 11.