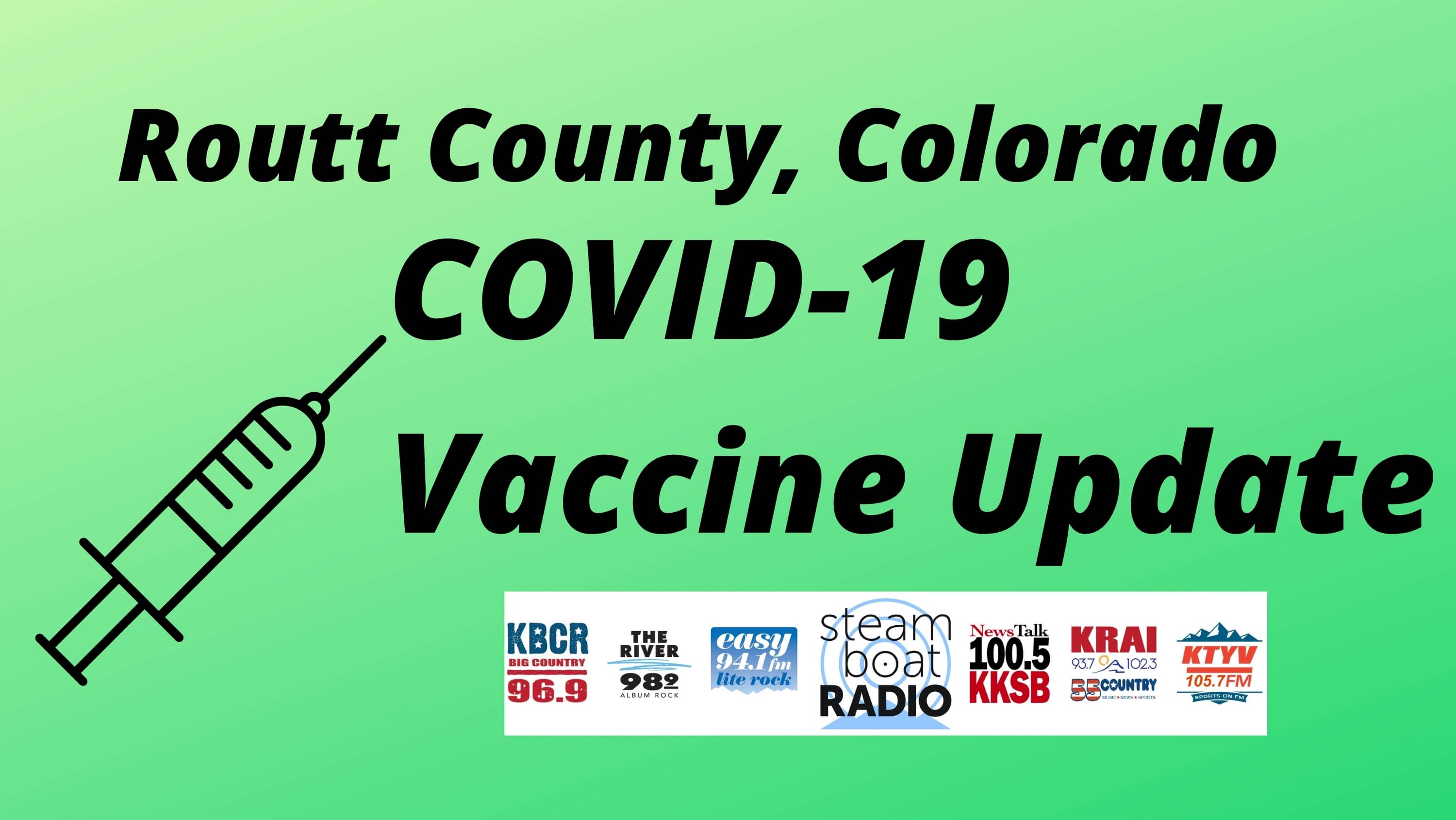 Update from Routt County Public Health through May 12, 2021.
Vaccine Distribution in Routt County: Vaccination data comes from the Colorado Immunization Information System, CIIS. This data is specific to Routt County residents independent of where they received their vaccine and does not include vaccine doses delivered by Routt County providers to non-Routt County residents. In order to reach the goal of 75% of Routt Count's population aged 16 and older completing the vaccine series, an additional 1,156 Routt County residents need to start the vaccine series. The Emergency Use Authorization for 12-15 years old for the Pfizer vaccine will add an additional 1400 Routt County eligible residents.  Their rates will be added next week.
Routt Residents (All Ages) Received at least one Dose: 15,150; 59%
Routt Residents (All Ages) Completed Vaccine Series: 13,441; 52%
Routt Residents 16+ received at least one dose: 15,149; 70%
Routt Residents 16+Completed Vaccine Series: 13,441; 62%
83% of Routt County's 70+ population have completed the vaccine series.
The vaccine metrics provides percentages both using the entire Routt County population as the denominator (first two rows) and the population aged 16 and older as the denominator (last two rows). 
Routt County COVID-19 Dashboard