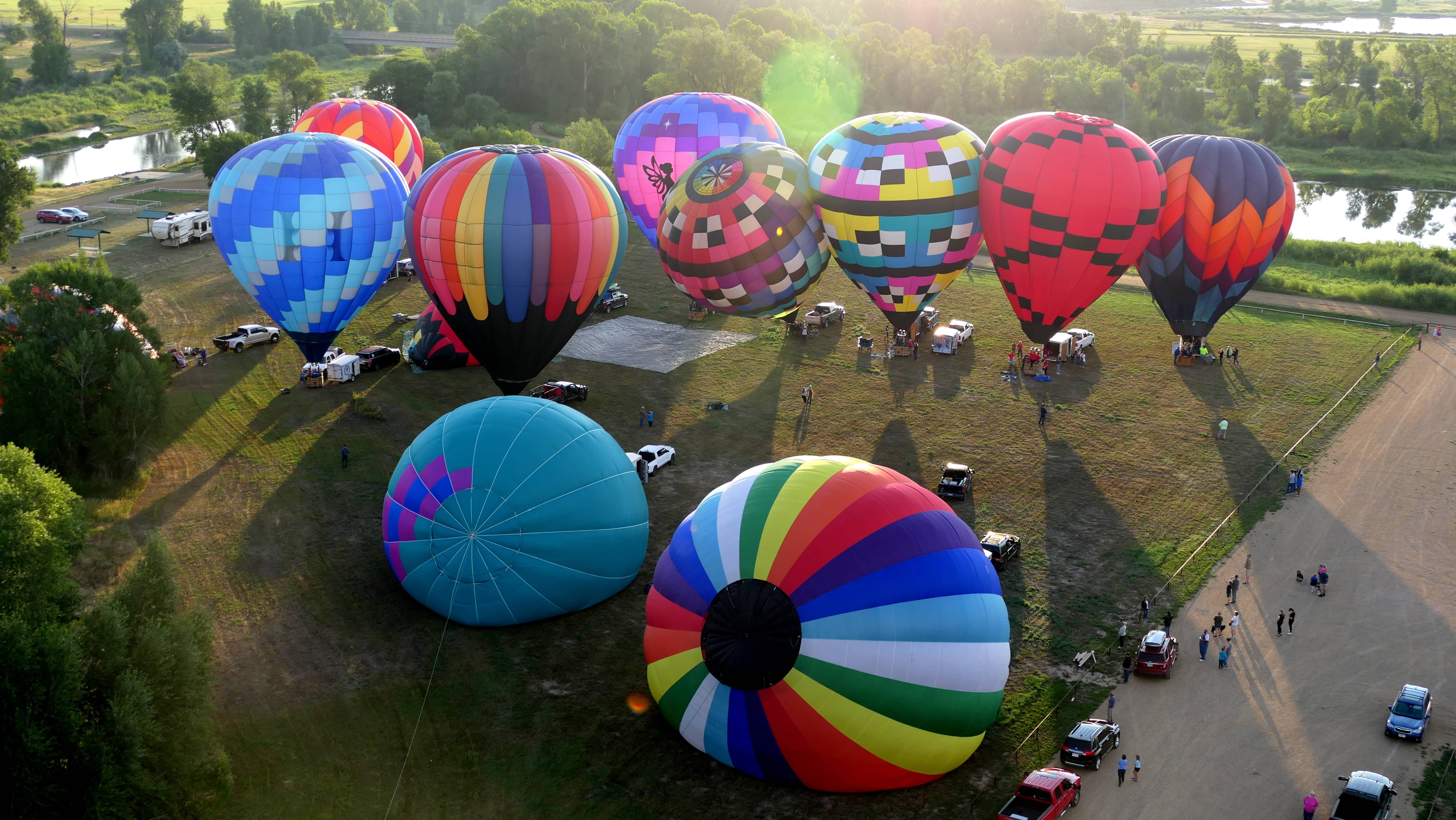 By Shannon Lukens.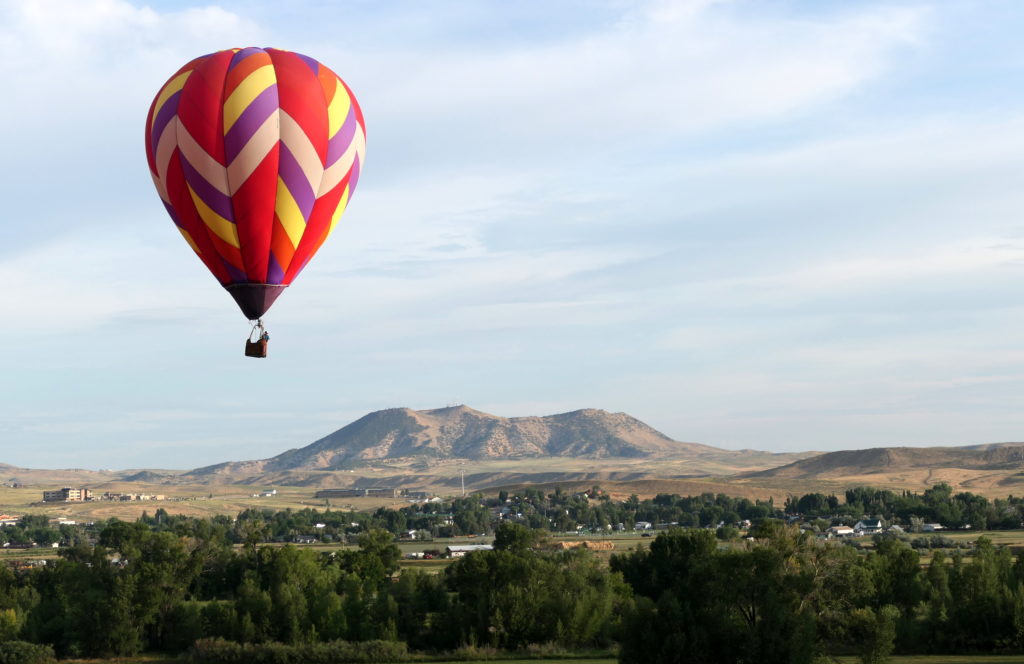 Moffat County Balloon Festival has fun all day long scheduled at Loudy-Simpson Park on Saturday. First, balloons are launching each morning at 6:30 a.m. so get there early on Saturday, and Sunday. Here's Randy Looper.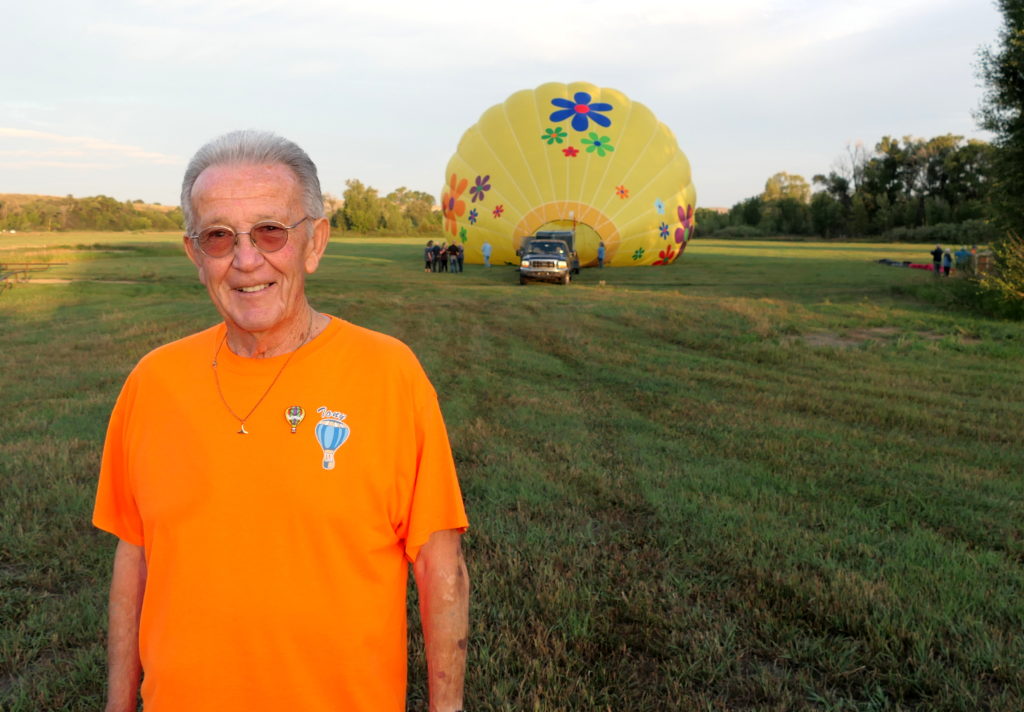 Tony St. John added that Saturday is a great day to attend everything happening at Loudy-Simpson Park.
"It's just a community event where the entire county and the city, they come out and visit. On Saturday, it's an all day event. We have a cardboard regatta, we have a tethered balloon, we have four bands playing all day. Our featured band is a tribute band is Saturday night. That's Tom Petty and Stevie Nicks ensemble. It's going to be great. We encourage anybody from around the area that if they want to come out, they're going to have a great, great time."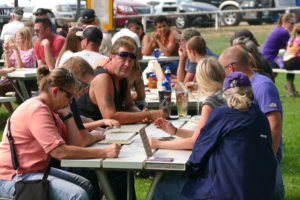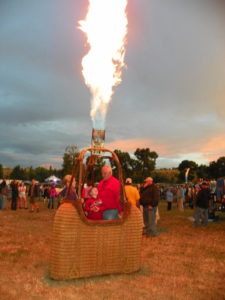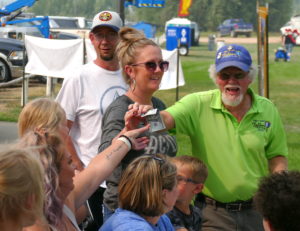 There are food vendors, Arts & Crafts, Bingo, the Rubber Ducky Race, and the Flying Colors 5K Fun Run Walk Saturday morning. It's hosted by Memorial Regional Health to benefit the local Home Health and Hospice program. That starts at 7 a.m.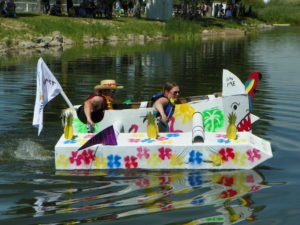 The Cardboard Boat Regatta is at 1:30 in the pond at the park. Registration starts at 12:30 p.m. Who will sink and who will swim?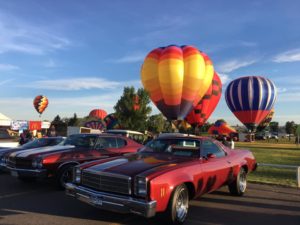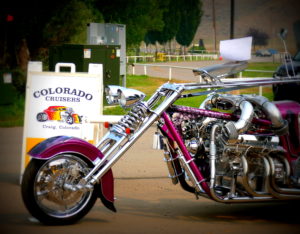 Over 100 cars and semi-trucks will be on display with the Colorado Cruisers.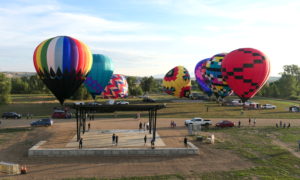 Bands start at noon with the Glow at Dusk behind the band when it gets dark.
St. John adds that it's such a fun event that folks come from all over, and then come back each year.
"It brings tourism to our community. It brings people that we have not met from Denver, Wyoming, and Utah. They come out and see the event and then they come back next year."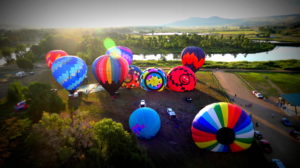 The balloon festival is all free, at Loudy-Simpson Park in Craig.
Thank you to the crew with Flower Power for offering a glorious ride over the town. –Shannon Lukens