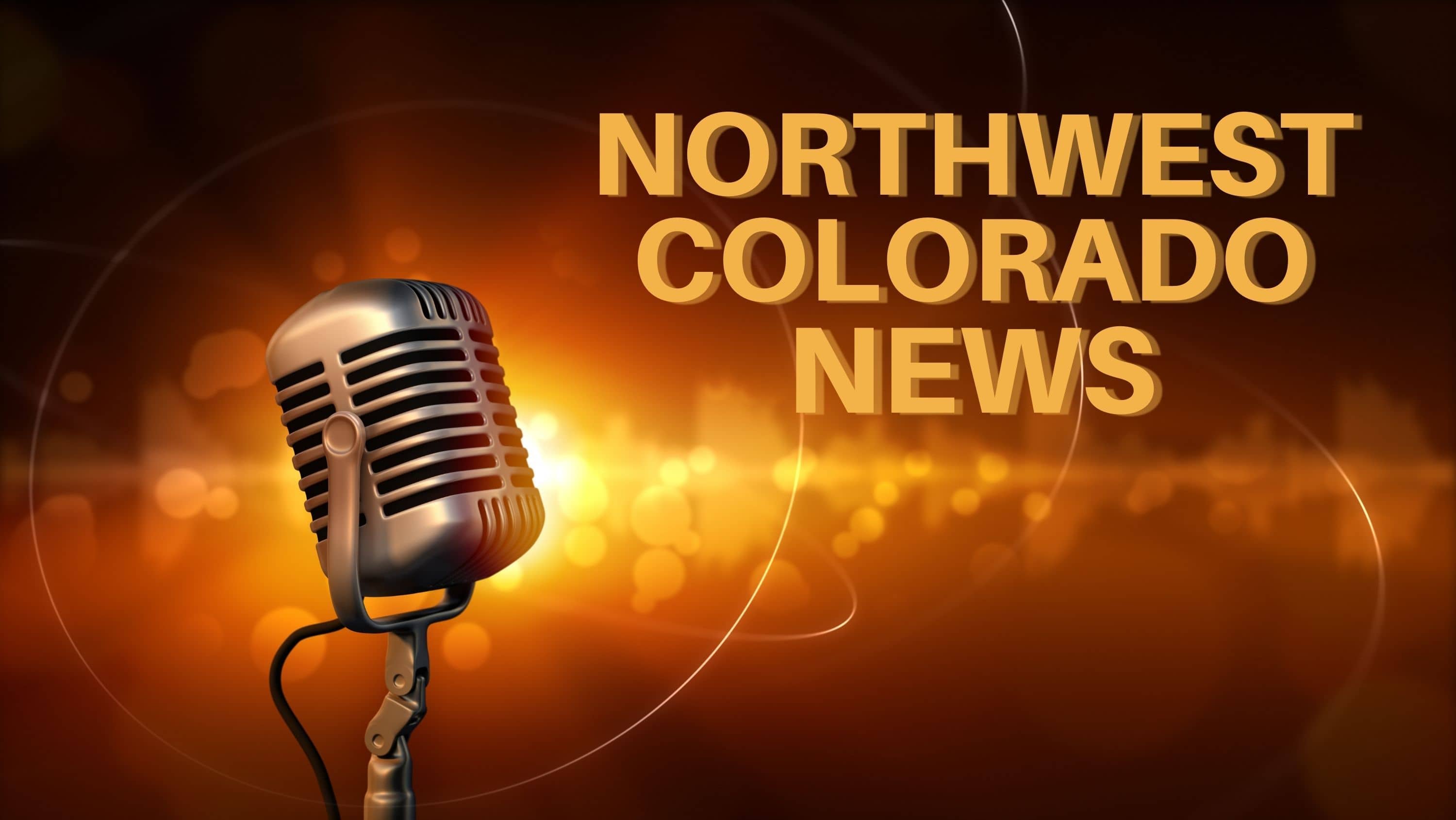 By Shannon Lukens.
Both Routt and Moffat counties have gone up by one in their death count from COVID. This is according to the Colorado Department of Public Health and Environment, which is reporting 32 COVID deaths in Routt County and 54 in Moffat County. Neither local county coroner is aware of any details about the new COVID deaths being reported from the state.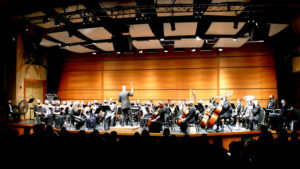 The Steamboat Symphony Orchestra has received a donation of $500,000. It is from Sara Craig-Scheckman, in honor of her mother, Kathleen Willis Craig. An endowment for the Steamboat Symphony Orchestra will be established, and the money allows the group to work with students and musicians of all ages in the Yampa Valley.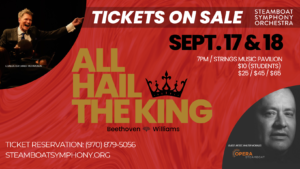 Opening night for the 31st season of the Steamboat Symphony Orchestra is this weekend, with performances Saturday and Sunday evenings, under the leadership of Conductor Ernest Richardson. Tickets are available through SteamboatSymphony.org  USE CODE EZSSOS to get $5 off any adult ticket for this concert.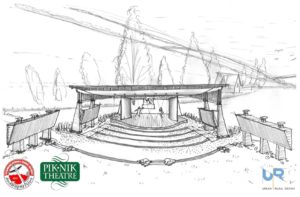 A proposed amphitheater at Strawberry Park Elementary School is receiving a grant for $125,000. It's one of six Community Revitalization Grants from the Colorado Office of Economic Development and International Trade (OEDIT). The amphitheater is on school district property, and will be built in collaboration with Piknik Theater and the Yampa Valley Performing Arts Council. Here is more from the press release today.
Strawberry Park Amphitheater – $125,000
Steamboat Springs, Colorado
This project features construction of a 200-seat outdoor performance space on the Strawberry Park Elementary School Campus in Steamboat Springs, Colorado. The Steamboat School District, RE-2, owns the property and will be the principal collaborator with Piknik Theater (Yampa Valley Performing Arts Council) which has a 20-year lease on the property. It is anticipated that this facility, the only one of its kind in Northwestern Colorado, will be used for various outdoor performances by regional arts groups, local schools, and local community groups. It will also be suitable for outdoor educational activities for the school district, especially during the school year, and as a community outdoor gathering venue. As crucial as this project will be for Piknik Theater programming, including youth theater workshops, it will be equally important for other local performing arts groups, civic groups, and student education by providing the only outdoor venue specifically designed for these organizations.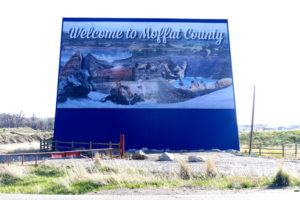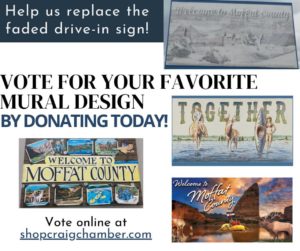 The Craig Chamber has come up with three new choices to replace the faded "Welcome to Moffat County" drive-in sign on the east side of Craig. You can vote for your favorite one online at ShopCraigChamber.com or at the Yampa Building. But you have to make a donation to vote, and the donation can be as small as $1.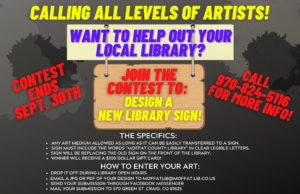 The Moffat County Library in Craig is also having a sign contest. The deadline to submit artwork is Sept. 30. You can email it or drop it off at the library in Craig on Green Street.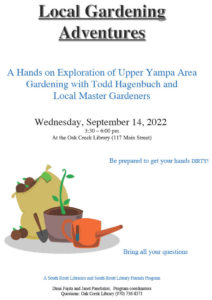 You can learn about gardening in the Upper Yampa Area at the Oak Creek Library Wednesday. The presentation starts at 3:30 p.m. and it's with Todd Hagenbuch from the 4H Extension Office, and local master gardeners. They also say be prepared to get dirty.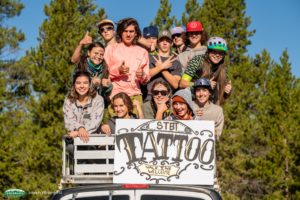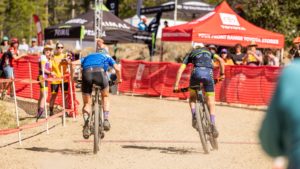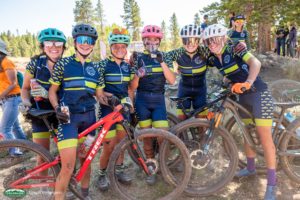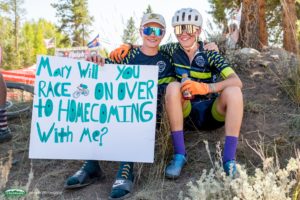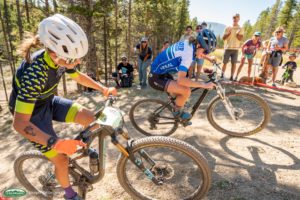 Photos courtesy Joseph Wintergerst.
Thirty Steamboat Springs Winter Sports Club cyclists competed in the Colorado League High School Mountain Bike race in Leadville Sunday. The team from Steamboat Springs High School finished first in Division Two. The Steamboat Mountain School kids placed third in their division. Eva Minotto had a first place finish for freshman girls.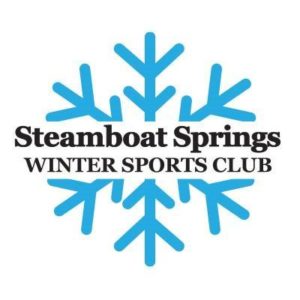 The Steamboat Springs Winter Sports Club (SSWSC) has two openings on its Board of Directors. These are three-year terms and open to the public. Apply by Wednesday, Sept. 28, through the SSWSC.org website. Look for the Board of Directors tab.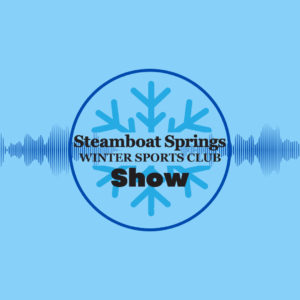 Also on the SSWSC website, look for the new podcast for kids and parents and coaches with Winter Sports Club.
For the KRAI Time, Temp, and Weather Hotline, call 970-824-1918.