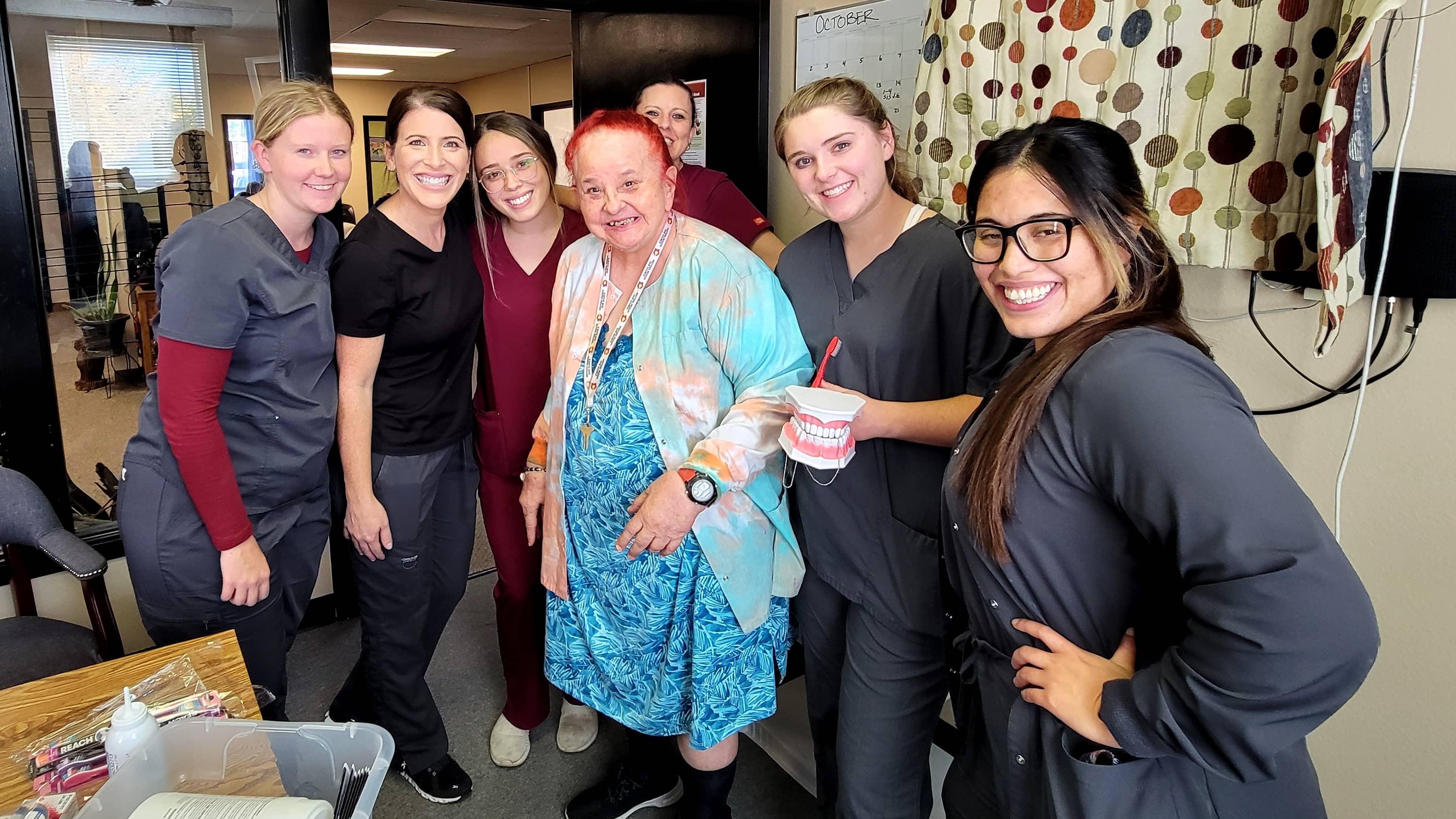 By Shannon Lukens.
Dental hygiene students from Colorado Northwestern Community College visited New Horizons residents in Craig on Oct. 13. The five second-year students trained the staff on how to help the residents better take care of their oral health. The CNCC dental hygienist students hope to visit Horizons in Steamboat Springs in the spring.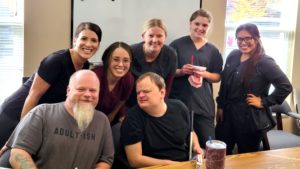 Courtesy photos.
Tiffany Douglas, RDH MAED/AED, is the Dental Hygiene Program Director. She says the students enjoyed the visit and had these comments.
Seeing the residents in the long-term care facility really tugged on my heart strings. It was difficult to hear that some are on a waitlist for care and they are in desperate need of restorative work, but can't find a dentist to commit.  I hope that in the future, we can work towards having a clinic day at the CNCC campus in Craig, which would be beneficial to the community and a great experience for the students.
While it was difficult to see that these people have lived this way their entire lives, it was honestly so rewarding just going there to educate and give out a tooth brush.
The Craig visit was a great experience to participate in. I felt very good talking about oral hygiene to the staff to better help their patients. It was good knowing that we were teaching the providers some new information, this made me feel accomplished that we were doing something to not only better their patients home care, but also theirs.
Douglas adds,  "I am proud of the students and the care they gave and the love and kindness they showed."