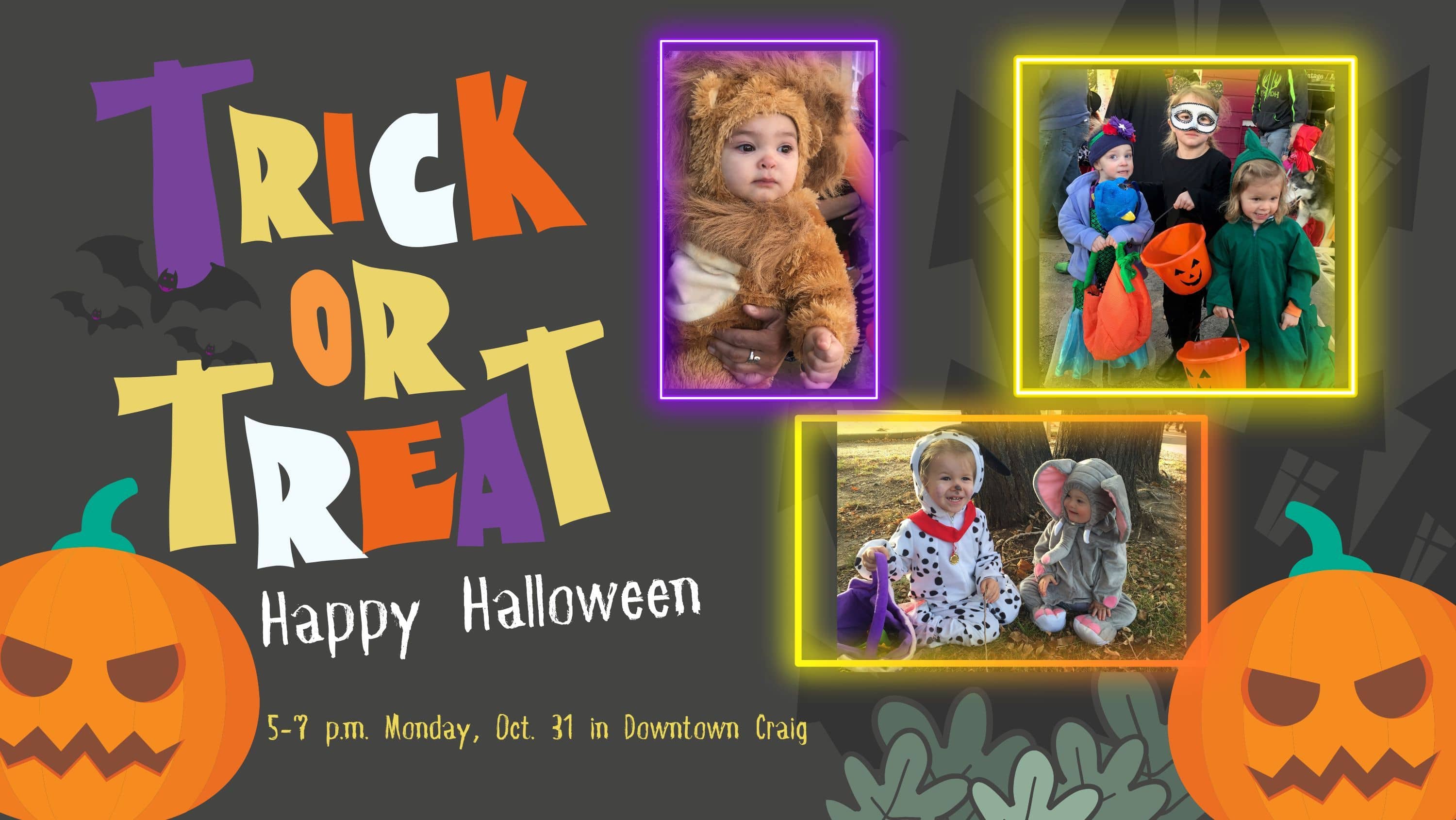 By Shannon Lukens.
Trick-or-Treat Street in downtown Craig starts at 5 p.m. on Halloween night. The event is hosted by the Downtown Business Association. 
The Downtown Business Association writes on their Facebook invitation: "This event is great for families with small children and those with accessibility issues. Please make note of the time change this year. Also of note, this event is not a replacement of the traditional door-to-door activities. We encourage those who are able to keep up the best part of Halloween by going door-to-door."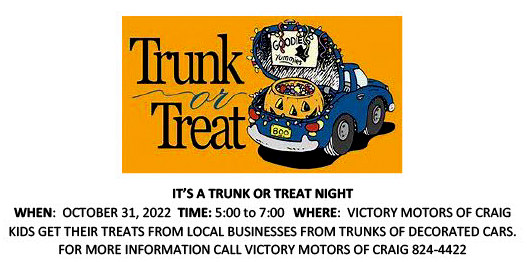 There's also Trunk or Treat. It's from 5-7 p.m. on Halloween night at Victory Motors of Craig. Kids will get their treats from local businesses from the trunks of decorated cars.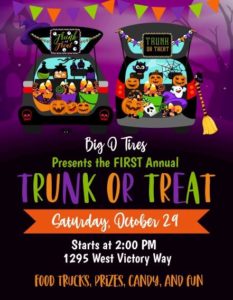 Before Halloween night, you can enjoy Trunk-or-Treat at Big O Tires, at 1295 W. Victory Way in Craig. Food trucks and vehicles with prizes and music will be in the parking lot from 2-5 p.m. on Saturday, Oct. 29.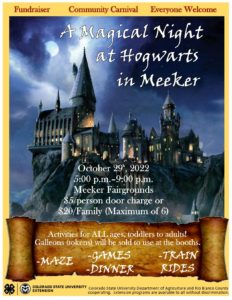 It's a Magical Night at Hogwarts in Meeker. The fun is for all ages, at the Meeker Fairgrounds from 5-9 p.m. Saturday, Oct. 29. There are games and a maze, train rides and dinner. The cost is $20 per family or $5 at the door.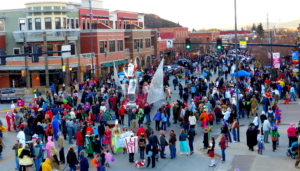 The Halloween Stroll in downtown Steamboat Springs is from 5-7:30 p.m. Monday, Oct. 31. Get dressed up and head down to Lincoln Ave. for trick-or-treating. Lincoln Ave., which is also Highway 40 will be closed from 5th to 11th streets in Steamboat. Detour onto Oak Street.
When you are trick-or-treating in either Steamboat Springs or Craig, please be aware of the high number of pedestrians, many of whom are children. Please be patient and alert and be aware of detours and closures.