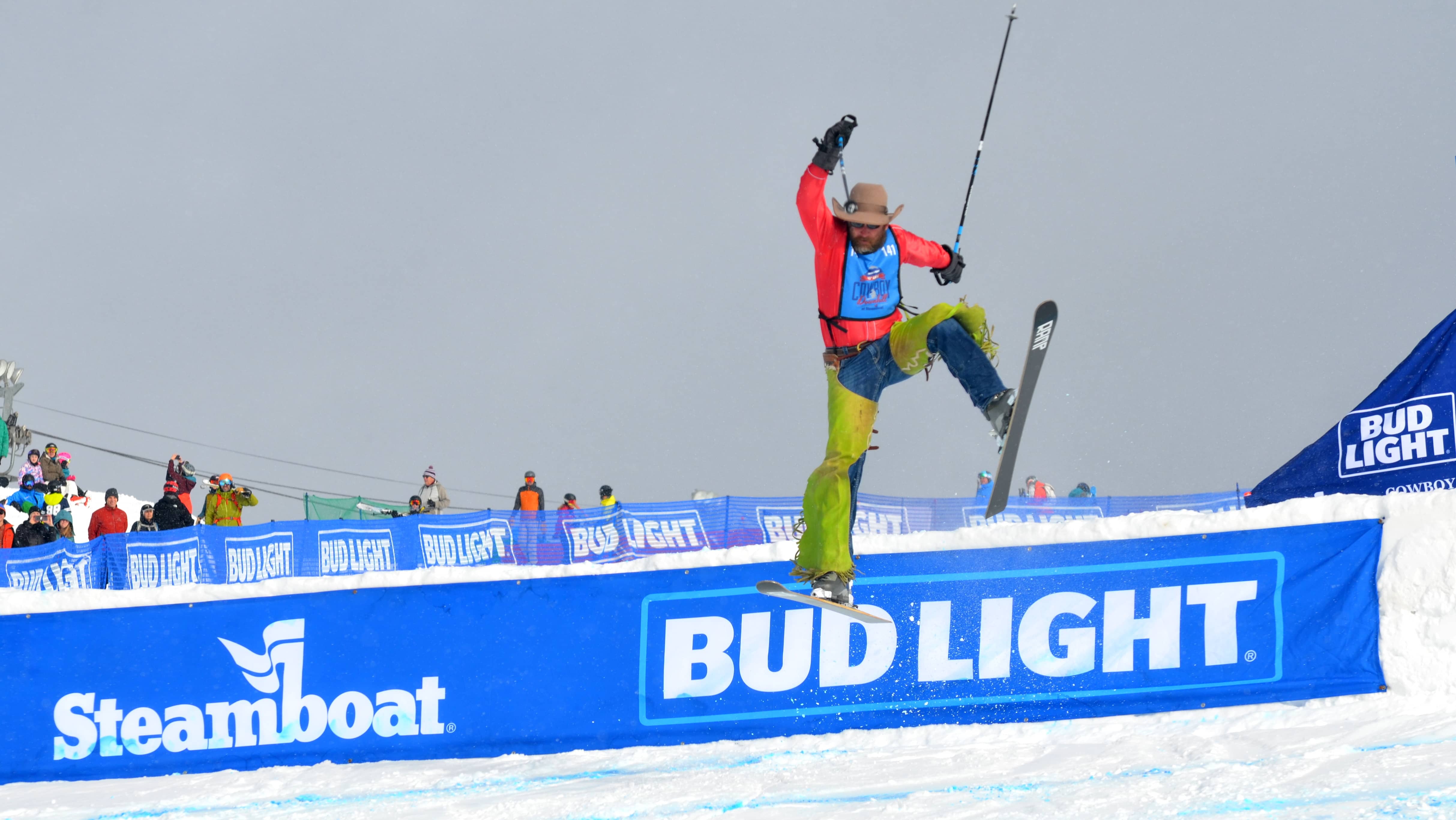 By Shannon Lukens.
The 48th Annual Bud Light Cowboy Downhill brought cowboys and cowgirls from the National Western Stock Show to have fun on the slopes of Steamboat Resort Monday. About 170 were registered to ski and snowboard in the dual slalom and stampede.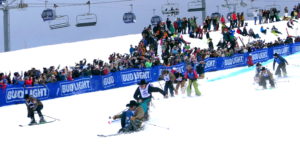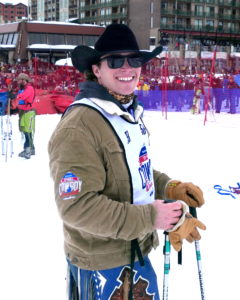 This year's stampede winner was Pascal Isabelle, who is a bareback rider from Quebec. He tucked it into the finish area.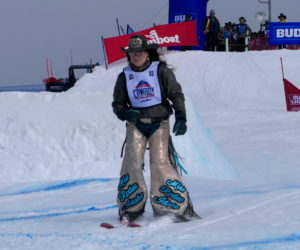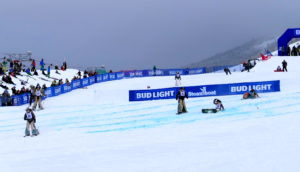 Miss Rodeo Idaho Lydia Miller won the stampede for the women.
Wyatt Denny from Nevada is a bareback rider who won the dual slalom.
The fastest in the "Legends and Friends" category was Jed Moore who is a bull rider from Fruita, Colo.
The best wreck went to Saddle Bronc rider Treyson Antonick from Overton, Tx.
Look for more pictures from the 48th Annual Bud Light Cowboy Downhill on the Steamboat Radio Facebook page.