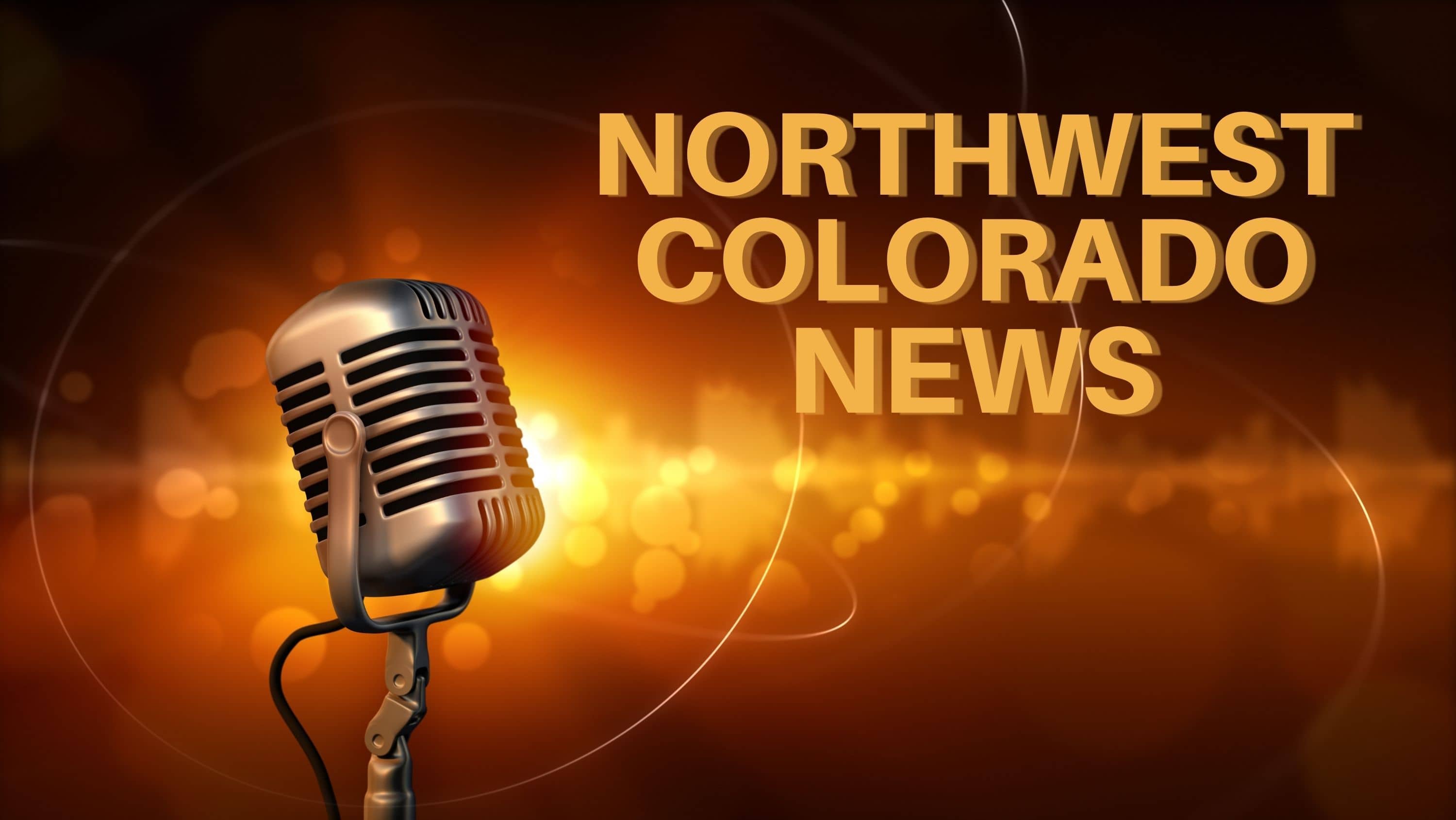 By Shannon Lukens.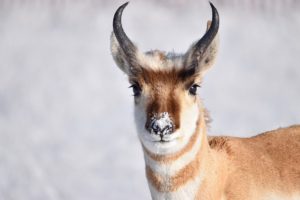 Deep snow and winter conditions are making it harder than normal for big animals. Elk are feeding on private lands and animals, like pronghorn, are getting hit along the highways and county roads. Colorado Parks and Wildlife will be conducting some small-scale big game baiting operations to get those animals away from roads and highways, mainly in Rio Blanco and Moffat counties. CPW is having a public meeting about it at 6 p.m. Monday at the Craig Chamber of Commerce building, 775 Yampa Street.
Additional topics to be discussed during the public meeting are:
Habitat Partnership Program
Game Damage
Big Game Concentrations
Chronic Wasting Disease
COLORADO PARKS AND WILDLIFE TO HOST A PUBLIC MEETING IN CRAIG ON FEBRUARY 6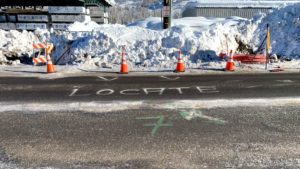 13th Street in Steamboat Springs will be closed today through next Wednesday. There is a sewer break within the city's system near the Builders First Source and Steamboat Springs Transit building. The break is near a high-pressure gas line which makes the repair more difficult. No traffic will be allowed on 13th Street. The detour is along Shield Drive and the James Brown Soul Center of the Universe Bridge.
The local historical society in Yampa hosted their traditional Groundhog Day Dinner Thursday night. Rita Herold was there serving up biscuits and gravy at the Yampa Ladies Hall. She says the Groundhog Day Dinner has been happening in Yampa for about 80 years.
"It was started because people got cabin fever and they needed to get out and visit with their neighbors in the middle of the winter."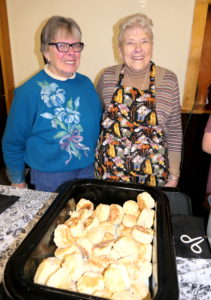 Linda Long says it is a family tradition and she used to come to the event with her grandmother.
"It used to be that we didn't have any place to go in the winter time. We didn't have TV and we didn't have a lot of communication and this was a way for the whole community to come together."
Linda Long made all the biscuits with her grandmother's rolling pin. Money raised goes to the Yampa-Egeria Historical Society.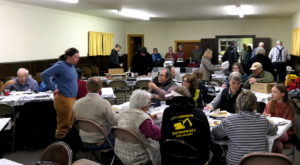 TRADITIONAL GROUNDHOG DAY DINNER RETURNS TO YAMPA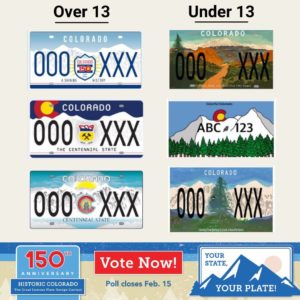 There are six choices for a new Colorado license plate for the state's 150th anniversary. The link to vote is on our website and social media. You have until Feb. 15 to vote. https://dmv.colorado.gov/historiccolorado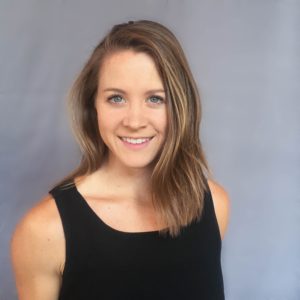 Rachel McCormick of Steamboat Springs has been chosen to compete at the United State Synchronized Skating Championships, which are March 1-4 in Peoria, Illinois. McCormick is the co-director of the Steamboat Skating Club and also a member of the Denver Synchronicity Adult team that recently qualified for the National Championships.
The Haven Assisted Living is hosting Laps for Love this February, outside of the building at 300 South Shelton Lane in Hayden. Community members are invited to come out and enjoy the groomed track around The Haven. Snowshoe or cross country ski, and log your laps for your chance to win great local prizes. It is free to participate, but a $10 suggested donation to support The Haven is encouraged. Participants are also welcome to stop in for a cup of coffee or hot chocolate with the residents during daylight hours. Visit havenseniorliving.org/lapsforlove to sign up or donate. For more information call 970-871-7609.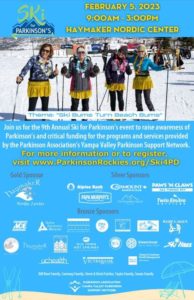 The 9th annual Ski for Parkinson's is Sunday, Feb. 5, at the Haymaker Ski Touring Center in Steamboat Springs. The theme for the 9th annual Ski for Parkinson's is Ski Bums Turn Beach Bums. Costumes are highly encouraged. The event is presented in honor Jim Larson. It is to raise awareness and funding for those living with Parkinsons, and their care partners in the Yampa Valley.
In high school sports…
It's Senior Night for the Moffat County Bulldog Hockey team. The game is at 7:45 p.m. at Loudy-Simpson Ice Arena. Game two is at 11:30 a.m. Saturday. Both games are against Lafayette Black.
The Boys Bulldog Basketball team plays Aspen at 7 p.m. tonight. Listen on KRAI. Both the girls and boys are away at Coal Ridge tomorrow.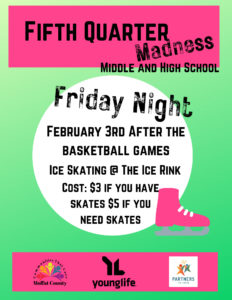 Tonight is Fifth Quarter Madness for Moffat County Middle and High School students. Head over to Loudy-Simpson Ice Rink Friday, Feb. 3, after the basketball games for ice skating at the rink. Partners for Youth in Moffat County is organizing the event.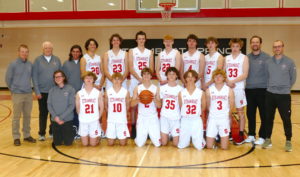 In Steamboat, the Steamboat Boys Basketball team has a home game tonight at 6 p.m. against Delta, with the girls starting at 4:30 p.m. today. We'll be covering those games.
Then as soon as the basketball game is over, listen to the Sailors Hockey team as Steamboat hosts Glenwood Springs at 7 p.m. tonight at Howelsen Ice Arena. Listen on KTYV 105.7 Sports on FM. Then they'll play Battle Mountain in Vail Saturday night.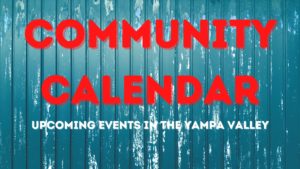 Check out upcoming events in the Yampa Valley on the Community Calendar on our website.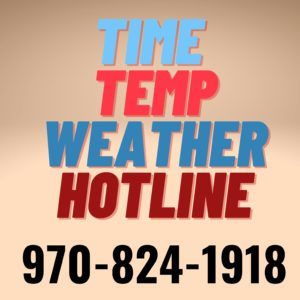 For the KRAI Time, Temp, and Weather Hotline, call 970-824-1918.