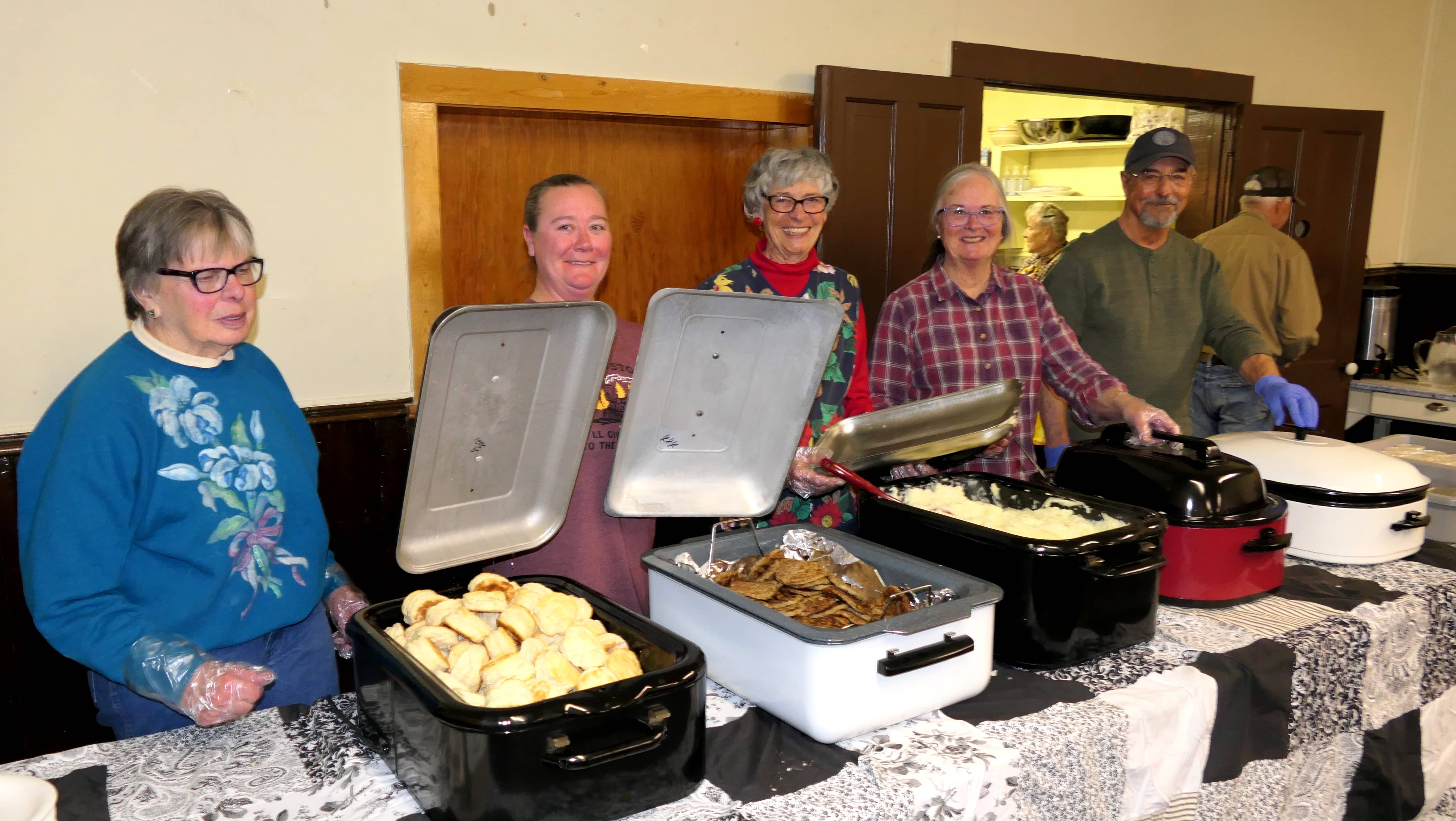 By Shannon Lukens.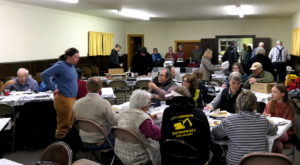 The local historical society in Yampa hosted their traditional Groundhog Day Dinner Thursday night.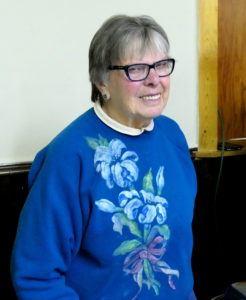 Rita Herold was there serving up biscuits and gravy at the Yampa Ladies Hall. She says the Groundhog Day Dinner has been happening in Yampa for about 80 years.
"It was started because people got cabin fever and they needed to get out and visit with their neighbors in the middle of the winter."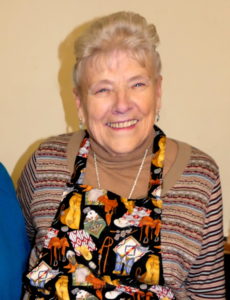 Linda Long says it is a family tradition and she used to come to the event with her grandmother.
"It used to be that we didn't have any place to go in the winter time. We didn't have TV and we didn't have a lot of communication and this was a way for the whole community to come together." She also remembers playing cards all night."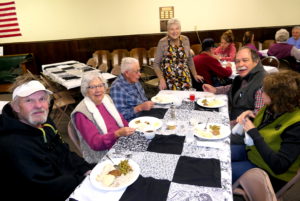 Linda Long made the biscuits with her grandmother's rolling pin.
"The biscuit recipe that I used and her rolling pin and the cutter is all from my grandmothers."
Money raised goes to the Yampa-Egeria Historical Society.