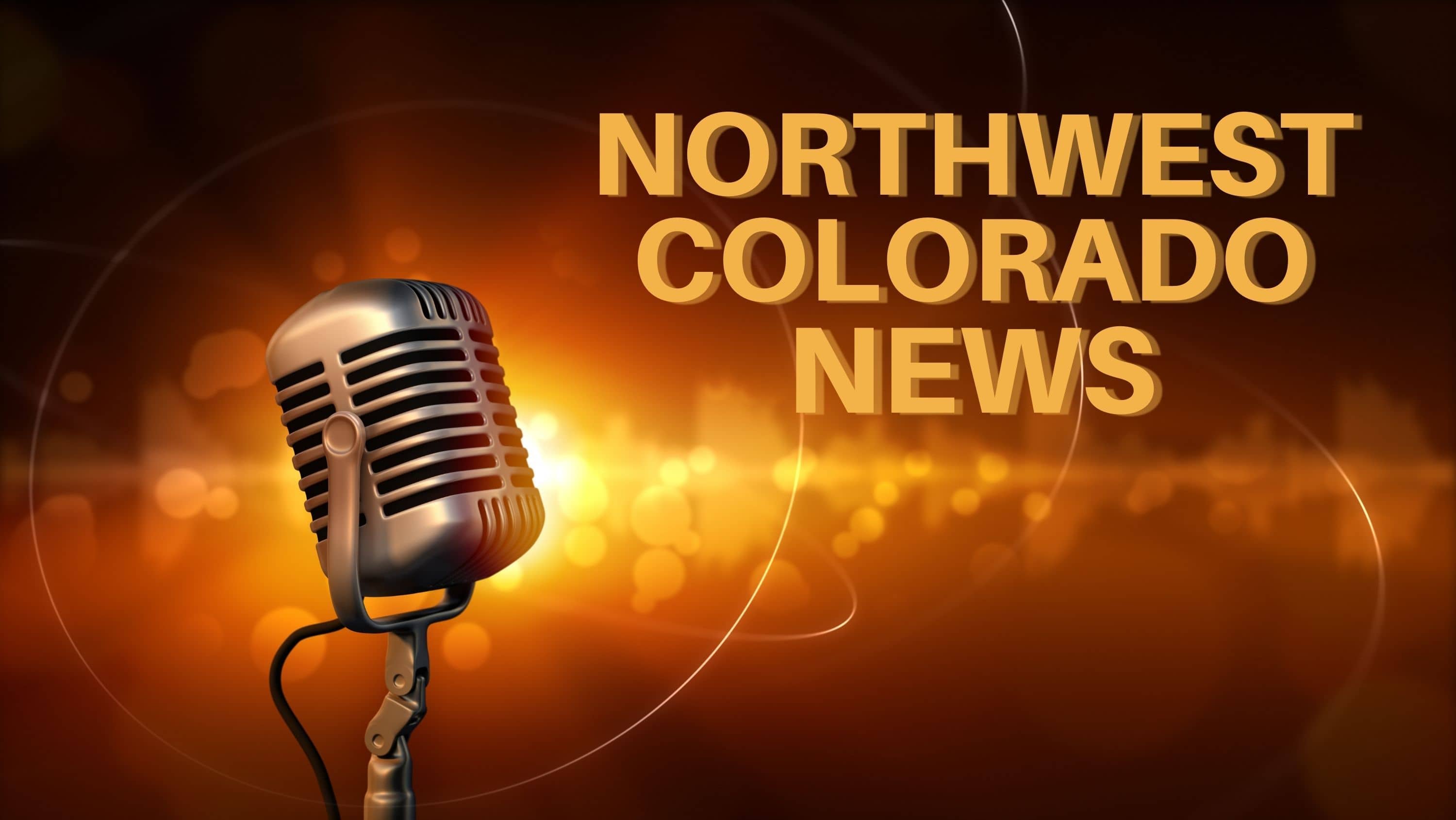 By Shannon Lukens.
Another spring storm is headed our way. Colorado Department of Transportation says those who have to travel should be ready and be prepared. Parts of the high country could get up to 20 inches of snow, according to CDOT, mostly starting late tonight. CDOT says road conditions in the mountains will create difficult driving conditions during this storm, and there may be some road closures. And in Denver, they're calling it, "The Big One."
From CDOT: Road closures are extremely likely, especially in areas that will see heavy snow and wind gusts. Motorists should always be prepared for the potential of being stopped due to adverse conditions or a crash. Items every motorist should have in their vehicle include water, snacks, phone charger, games (if traveling with children), sand, shovel and a full tank of gas. Motorists need to ensure they are traveling in a 4WD or AWD vehicle with 3/16" of tread depth and are carrying chains or approved alternative traction devices in the high likelihood a Passenger Vehicle Chain Law is activated in the high country. Always check COTrip.org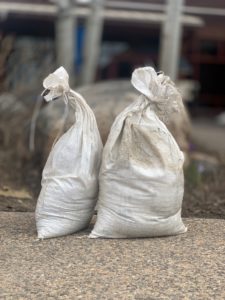 In case of flooding, there are more sandbags available now in Steamboat Springs, courtesy of Native Excavating. They're at the Community Center and the Knoll Parking Lot.
Those needing help with flooding in Hayden, can stop by Hayden Town Hall from 4-6 p.m. any afternoon starting today through Friday. Routt County Office of Emergency Management will be there along with other groups, such as the American Red Cross, and Routt County United Way.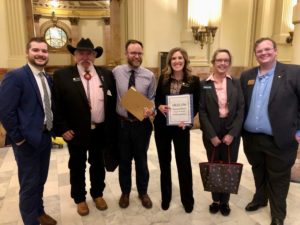 Two bipartisan wolf mitigation bills passed late Monday night in House Committee. The big one is the 10J Rule, which would allow lethal wolf management for ranchers and Colorado Parks and Wildlife Officers. SB23-256 is sponsored by Representatives Meghan Lukens from Steamboat Springs and Matt Soper from Montrose, also Senators Dylan Roberts and Perry Will. There were many comments both for and against the bill, including from Moffat County Commissioner Tony Bohrer who testified in support.
The vote was 11-2 in favor. The second bill that passed in House Committee Monday night was for a Wolf Compensation Fund. Both have passed in the Senate and will next be heard on the House floor.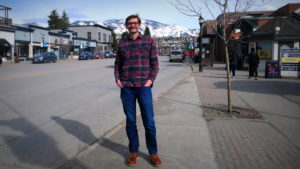 Routt County has a new news source. It's The Yampa Valley Bugle. It's online, local, community news that just launched this week. The Bugle is owned and operated by former Steamboat Pilot newspaper reporter Dylan Anderson.
"By starting my own thing, I can really help elevate the quality of journalism and the information that the community is getting about the issues that are going to shape what this valley looks like for decades to come."
Follow the new online news source at YampaValleyBugle.com Anderson will also have a bi-weekly newsletter, and social media.
Yampa Valley Bugle Facebook page
RK Pet Ranch has emailed customers that they will close permanently on May 14.  The email said it's a staffing problem for the dog boarding facility.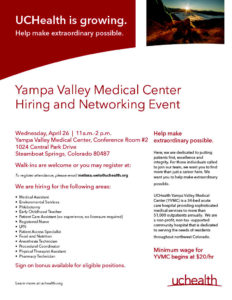 Yampa Valley Medical Center is having a hiring and networking event. It's from 11 a.m. to 2 p.m. Wednesday, April 26, at the hospital. Walk-ins are welcome. Or you can register at melissa.welu@uchealth.org Some of the positions for which the hospital is hiring are eligible for a sign-on bonus.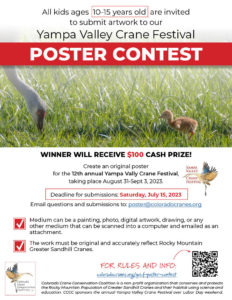 Colorado Crane poster contest has started. This is for kids ages 10-15 years old to create a painting, photo, drawing, or digital artwork for the poster for the 12th Annual Yampa Valley Crane Festival that starts in late August. The winner gets $100. Questions can be sent to Poster@ColoradoCranes.org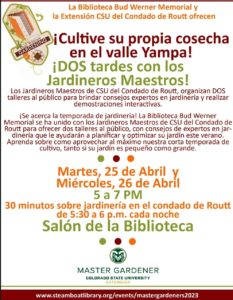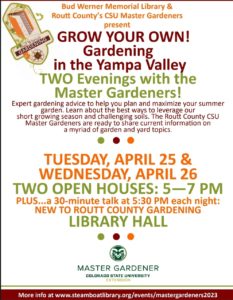 Learn about growing your own garden in the Yampa Valley. Two open houses feature Master Gardeners to give advice for your summer garden. The open houses are from 5-7 p.m. Tuesday and Wednesday, April 25-26, in Library Hall at Bud Werner Memorial Library. It's part of the Routt County CSU Master Gardeners program.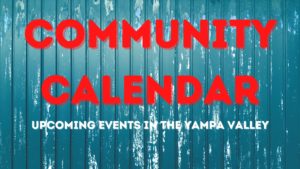 Check out what's happening in the Yampa Valley on the Community Calendar.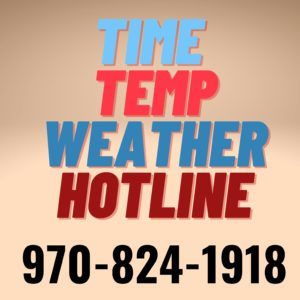 For the KRAI Time, Temp, and Weather Hotline, call 970-824-1918.